The Ravenna School Board voted unanimously Monday to mandate masks for all students and staff, regardless of vaccination status. The mask mandate took effect Wednesday.
Ravenna became the third school district in the county to require masks, after Kent City Schools and Bio-Med Science Academy updated their policies earlier this month. Combined, 6,404 Portage County students are now covered by school mask mandates.
In keeping with the remaining county school districts, the Crestwood Board of Education declined to adopt a mask mandate yesterday evening. In a back to school newsletter sent today, Superintendent Dave Toth said masking will be "optional but recommended" when students return Monday.
Meanwhile, confirmed Covid cases have already disrupted schools in the county. Streetsboro and Windham canceled their football matchup Friday because students on both teams tested positive, the Record-Courier reported.
And Tuesday, following the Ravenna board's decision to mandate masks, students in a Willyard Elementary School class were asked to quarantine after being exposed to a known Covid case.
"If the class had been masked, we would not have had to quarantine, and these students could have continued with in-person learning," Superintendent Laura Hebert told The Portager in an email. Administrators know from experience and research that children learn best in classrooms rather than through virtual methods.
The Ravenna board based its decision on rising Covid-19 case numbers and "low" vaccination rates in Portage County, Hebert said. This week, the county averaged 32 new cases per day, up from an average of 28 new cases per day last week. Since Aug. 12, the CDC has classified Portage County's transmission rate as "high." 
About 49% of the county's population has received one dose of the vaccine, up from 47% at the end of June. Experts estimate that 70-85% of the population will need to be vaccinated to reach herd immunity.
The Ravenna schools' mandate will be in effect until Oct. 31, when the board will review transmission and vaccination rates and decide either to keep the policy or let it expire.
The board chose the Oct. 31 date based on information from health experts that anticipates a surge of Covid cases in early to mid-October due to the delta variant. "The Board wants to ensure that our students and staff are masked during this anticipated surge so we can lessen the spread of the virus as much as possible," Hebert said.
The Ohio Department of Health said quarantine is not necessary for students who have been exposed to Covid-19 in school settings, regardless of vaccination status, if they are masked and are not experiencing symptoms.
On the Ravenna Schools Facebook page, several parents expressed concern that it is too hot to wear masks in buildings that don't have air conditioning.
If the heat index and actual temperatures reach a point that it is too hot, independent of any concerns about masks, the district will take action as they did Wednesday and close specific buildings that don't have air conditioning in them, Hebert wrote.
The district won't be able to install air conditioning in the buildings that don't have it this year, Hebert wrote, but it has started the process of requesting bids from architecture firms. "Our goal is to start work [on the air conditioning] sometime next year, provided we have the funding to make it happen."
Hebert said the district hasn't seen an impact on enrollment since mandating masks. While families who choose not to mask have the option to homeschool, Hebert is "hopeful that our families understand the need for in-person instruction and comply with the mandate versus leaving the Ravenna educational community."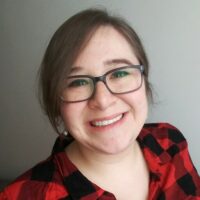 Lyndsey Brennan is a Portager general assignment reporter. She is completing her master's degree in journalism at Kent State and is an alumna of the Dow Jones News Fund internship program. Contact her at [email protected].