Aurora schools reopened Leighton Elementary on Monday, with a new "masks mandatory" policy, after administrators closed the school Friday because of a coronavirus outbreak.
On Friday, five employees and 44 students tested positive for Covid, and another 10 students were quarantined. Since then, infections and quarantines for Leighton's population of about 640 students rose to 57 and 14.
Leighton serves Aurora children in third, fourth and fifth grades.
"This is the most cases for any building so far this year," Superintendent Mike Roberto said in an email to The Portager. "The good news is that we are seeing cases starting to slow down as compared to last week. We had 11 cases over the last three days (Saturday, Sunday and Monday), but last week, we had a [single] day in which 12 students were identified as Covid-positive."
Roberto also noted that both quarantines and isolations are "somewhat increasing in the populations of the other school buildings due to family members who are Covid-positive, some of whom attend Leighton."
Starting Monday, the district began requiring masks in all buildings during the school day — though masks will remain recommended, rather than required, after school. Masking was optional at Leighton last week when the number of infections grew rapidly from seven to 44 in the span of five days.
In a message to the community, Roberto assured parents that each of the building's classrooms had been re-cleaned on Friday and that the district is keeping "multiple layers of safety in place beyond masking," which includes keeping students in pods, staggering their release whenever possible, performing wellness checks prior to school, and making home test kits available to families.
The school board will meet Monday at 7 p.m. in the High School Media Center, and some parents have indicated they will attend to press administrators for a more consistent masking policy that will protect students until they've had a chance to get vaccinated.
The district has placed substitute teachers in the classrooms of Covid-positive teachers, and Roberto said that at this point, switching to virtual learning, "though not out of the question, would be one of the last ways we would try to mitigate the spread of the virus."
Roberto did not say under what circumstances the district would consider going remote. He also did not have any theories about why cases are spiking now.
"There are so many factors that play a role during a pandemic that it would be hard to point to one specific reason, though I am sure there are factors both in and out of school that play a role in this current spike," he said.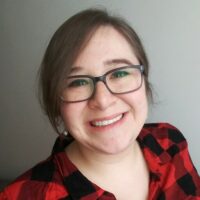 Lyndsey Brennan is a Portager general assignment reporter. She is completing her master's degree in journalism at Kent State and is an alumna of the Dow Jones News Fund internship program. Contact her at lyndsey@theportager.com.