Ten days after adopting a masks-optional policy for the school year, Kent City Schools reversed course and decided to mandate universal masking for all students and staff members, regardless of vaccination status.
In doing so, they were diverging from nearly every other school system in the county. What changed Superintendent George Joseph's mind?
The data, he said.
Joseph said he looked at county-wide vaccination rates and vaccination rates by zip code. He looked at what percentage of students had gotten the vaccine out of all eligible students (about 30%). He looked at the county seven-day average for new cases per day (28.2 cases), which he said has been steadily rising over the past eight weeks. And he looked at the percentage of all those infected county-wide who are children (for those 11 and younger, 7.9%, and for 12-17 year olds, 9.1%).
Those numbers, especially the last ones, set off a "huge alarm" for him, Joseph said.
"That made it a little more, 'Hey, we need to take this seriously,' because [students 11 and younger] don't have the opportunity to be vaccinated right now," he said. "Even if they wanted one, they couldn't get one."
After discussing these statistics and the nature of the delta variant, which is at least twice as contagious as the original Covid-19 strain, with county Health Commissioner Joe Diorio, Kent City Health Commissioner Joan Seidel, and leadership at Summit County Public Health, Joseph said the decision to mandate masks was clear.
"We had everything else checked off," Joseph said, listing other precautions his district is taking: The school recently installed bipolar ionization units, which purify the air, in every building. And 80% of school personnel are vaccinated — much higher than the 60% that Akron's Children's experts told Joseph he would be lucky to get.
"Why would we purposely not pull out all the stops to protect our kids by wearing masks?" he said.
Joseph's decision falls in line with guidance from the CDC, Ohio Department of Health and American Academy of Pediatrics. Dr. Eric Robinette, a pediatric infectious disease specialist at Akron Children's Hospital, said masking — which is about 85% effective at stopping the spread of the virus if everyone participates — is a tool schools can use to keep students safely learning in person.
Researchers have consistently found remote learning is detrimental to students' academic progress, Robinette said, but he is skeptical superintendents will be able to keep buildings open if 15% or 20% of the student body needs to be isolated or quarantined at home.
"Any costs of masking," such as discomfort or inconvenience, "are worth it relative to the potential cost of either jeopardizing their safety or their ability to do in-person learning," Robinette said.
One big selling point of universal masking, Joseph said, is that it can keep students consistently attending school, even if they are exposed to a known Covid case: If they are unvaccinated but masked, they will not need to quarantine unless they become symptomatic.
Joseph said there are some critics of the policy reversal. At Tuesday's school board meeting, three parents addressed the board and inquired what data Joseph looked at.
Parents can be assured, however, that the Kent schools are not committed to universal masking for the entire year. At Diorio's recommendation, Joseph said leaders will continue to follow the data and adjust the masking policy on a month-by-month basis.
Joseph said this week, he and other superintendents have been "dealing with contact tracing" for students who have tested positive with the virus during sports practices. Because of this, he anticipates case numbers will rise even more this week.
"I just don't know how others can say, 'Nope, we're gonna make it optional,'" Joseph said. "I mean, the data is so clear."
Robinette said he's sympathetic to the position school leaders are in.
"We're in a tough situation. The mandates were extremely unpopular with some people. I think there's understandable shyness on the part of everybody, including public health, and probably the superintendents, to step into that space," he said.
"But you know, I think either we will, and we'll get the benefit of masking, or we won't, and we'll have to deal with the consequences."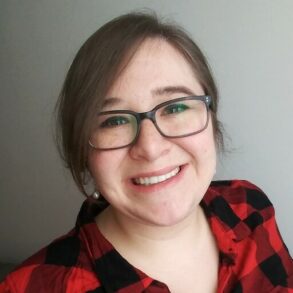 Lyndsey Brennan is a Portager general assignment reporter. She is completing her master's degree in journalism at Kent State and is an alumna of the Dow Jones News Fund internship program. Contact her at lyndsey@theportager.com.