Kent police officers arrested a high school student Wednesday for bringing a pellet gun to school.
Kent Roosevelt High School administrators called the police around noon and locked down the school for about 10 minutes after a student reported to staff members that another student brought a gun to school.
When officers arrived to investigate, they took an unloaded pellet gun from an 18-year-old student and arrested him without incident.
The police will charge the student with "illegal conveyance of a weapon or object indistinguishable from a firearm in a school safety zone," which is a fifth degree felony, said Kent Police Lt. Mike Lewis in a statement.
Classes resumed once officers determined there was no cause for concern.
"Kent Police are grateful to the student who brought this to the attention of staff, and we are grateful to the faculty and students who did what they were trained to do in these situations," Lewis said.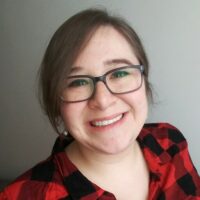 Lyndsey Brennan is a Portager general assignment reporter. She is completing her master's degree in journalism at Kent State and is an alumna of the Dow Jones News Fund internship program. Contact her at lyndsey@theportager.com.