Three Portage County police chiefs fielded questions from residents Thursday about police policies around use of force, community oversight and mental health crisis intervention.
The virtual panel discussion brought together Kent's Nick Shearer, Streetsboro's Tricia Wain and Ravenna's Jeff Wallis in the most public forum on policing since the murder of George Floyd set off monthslong protests, including in Kent, Ravenna and Garrettsville.
The event was sponsored by the Portage County NAACP, the ACLU Portage County Action Team and the League of Women Voters of Kent.
Use of force
Use of force policies were central to Thursday's discussion. Each city has policies that were written by Lexipol, a company in Texas that specializes in writing law enforcement policies.
Though the municipalities can review and modify the policies to meet their community's needs, the three departments' policies are nearly identical, Wallis said. They cover everything from vehicular pursuits and use of deadly force to employee misconduct and bias-free policing.
The policies are "based on nationwide standards and best practices that incorporate state and federal laws," Wallis said. The policy writers also take into consideration the standards developed by the Ohio Collaborative, a task force former Governor John Kasich created to provide greater accountability to law enforcement agencies — though the agencies are merely encouraged, not mandated, to adopt the standards.
Shearer said that for the Kent police, using carotid control holds and neck restraints is prohibited "in any circumstance that the threshold for lethal force isn't met." Kent's policies also address "the duty to intercede," which means officers must intervene when another officer's use of force has "clearly gone too far," such as in the Floyd murder.
One community member expressed concern that hiring a private company "that typically aligns with police narratives" may not result in policies that reflect the values of the community. Others pointed out Lexipol's leadership and advisory council are mostly made up of white people.
Shearer responded that Lexipol works with the Ohio Collaborative, which he said is "a multicultural board of people that ranges from community members to [people with] PhDs in criminology to police officers." He also noted that the policies are "extremely comprehensive," and in the use of force section alone, there are entire pages that describe the parameters for each option, such as the firearm or baton.
Residents can access Kent's policies on the city's website, though they are in the process of being updated. Ravenna's and Streetsboro's policies are available upon request.
Community oversight
None of the three cities has a citizen review board. Instead, the police departments lean heavily on the operations captain in Kent, the operations lieutenant in Streetsboro and the patrol captain in Ravenna to track and review uses of force and investigate citizens' complaints against officers.
In Kent, the operations captain tracks every use of force using spreadsheets and looks for patterns with certain officers or demographics in the community, Shearer said. Ravenna's patrol captain similarly reviews and tracks the department's use of force statistics and types of civilian complaints and makes them available for residents to review at the end of the year, Wallis said.
In Streetsboro, the operations lieutenant reviews radio logs and footage from body and dash cams for each civilian complaint. He also interviews all officers and witnesses involved. "At the end, [the officer's conduct] is either found within policy or without. Even when it is within policy, sometimes there's training points that we will go over with the officers. Just because something was within policy doesn't necessarily mean it was handled the best way," Wain said.
Shearer said that in his mind there are only "two ways that you can really accomplish true police oversight." One involves hiring an inspector general, a position that likely is a six-figure job, giving them the authority to review incidents and discipline officers, and assembling a staff to help with the investigations. This option is expensive and is something taxpayers would need to get behind, Shearer said.
The other option is putting together a board or commission where appointed members could receive a small stipend for participating. The drawback there, Shearer said, is that members of a board may not have the law enforcement or legal training necessary to examine cases. The board may also lack the subpoena power to summon witnesses or the authority to employ disciplinary measures.
Mental health crisis intervention
In Kent, 27 out of 41 officers have received a weeklong training through the Portage County Mental Health and Recovery Board's Crisis Intervention Team about how to intervene when someone is having a mental health crisis. This year, all Kent officers received four hours of training on de-escalating a crisis.
"We're not psychologists. We're not counselors. We do have some limited training to try to help us in getting through and de-escalating these situations," Shearer said.
He added: "I would never hide the fact that we could absolutely benefit from having trained clinicians respond to some of these calls. I think it's important to note though, that [we want them to respond] with us, not without us."
In Ravenna, officers also go through a 48-hour class with the Crisis Intervention Team and "get a rough idea how to help people that are in crisis," Wallis said, though he acknowledged the limited training is "one of the frustrating things for us as a department."
The Ravenna police do respond to calls in conjunction with children's services. During those calls, the officer's role is to ensure everyone is safe as the children's services employee performs the welfare check, Wallis said. They do not have a similar partnership for situations where adults are in crisis, however.
Wallis said the department does have a Coleman Health Services Outreach Coordinator who can help with mental health crises during business hours downtown. Wallis has also spoken to city administrators about hiring a social worker to help police respond to those calls. "We have a need [for a social worker]. My opinion is that it's not getting any better, and I think we need to try to take it seriously and do what we can," he said.
In Streetsboro, the majority of the police department has received crisis intervention training, and the Portage County Crisis Intervention Team coordinator is a member of the Streetsboro Police Department, Wain said.
Echoing the other two chiefs, Wain said she would "never want to send [a clinician or social worker] into some of the situations that we go to without an officer [present], just for safety's sake. It's one thing to go for a follow up or check in. It's another thing when we're responding to a situation where someone is in a severe crisis — sometimes those situations get pretty volatile, and officers are trained to handle that aspect of it."
NAACP Publicity Officer Frank Hairston said he and NAACP President Geraldine Hayes-Nelson were recently invited to a discussion with the crisis intervention training officers about how law enforcement could better serve Black Portage County residents. Hairston hopes to be invited back for another session next year.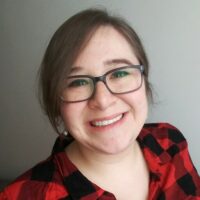 Lyndsey Brennan is a Portager general assignment reporter. She is completing her master's degree in journalism at Kent State and is an alumna of the Dow Jones News Fund internship program. Contact her at lyndsey@theportager.com.