The Perfect Pet of Portage photo contest is back for another year. Owners can nominate their pets and vote to name the Perfect Pet of Portage County. Proceeds from the competition will benefit the Portage Park District Foundation and the Madonio Animal Trust.
In 2019, the competition was dubbed the Perfect Pooch contest and drew over 100 entries, raising more than $21,700. This year, the contest is more inclusive, featuring categories for dogs, cats and "other." 
If you have a pet iguana, your moment has arrived.
"This is a great event for everyone involved. … We are curious to see if the perfect pet will be a dog, a cat, or maybe even a rescue opossum," said Erin Madonio Latina, a member of the Portage Park Foundation and the Madonio Animal Trust.
Unfortunately, there are no opossum entries as of this writing.
The winning animal will be featured on the label of a beer specially crafted by North Water Brewing Co. The winning pet's owner will be able to name the brew. Presumably, if the winning animal is a parrot, naming rights could be bestowed on the pet itself.
Ten pet photos have been uploaded to the competition website so far, including six dogs and three cats. As of time of publication, there are no entries in the "other" category.
Two animals are currently tied for first place: a 9-year-old cat named Heidi and a dog named Jerry. A woman of distinction, Heidi has "personality and panache." Jerry's owners call him the "perfect pet of everywhere" and his favorite Portage County park is Seneca Ponds.
Other highlights in the competition include a 2-year-old puppy named Lincoln who is completing the Portage Park District Wild Hikes Challenge to win a bandana, and a round-faced cat named Cortado who is known for playing with green beans.
There is a $10 entry fee, which includes 10 votes for your pet. Additional votes cost $1 each. To enter your pet, upload a photo to gogophotocontest.com/perfectpetofportage before June 18.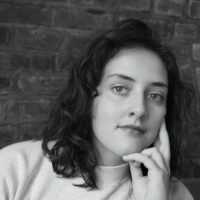 Natalie Wolford is managing editor at The Portager. A native of Randolph, she studied film in New York City and is producing a feature-length documentary about her aunt, a small-town journalist.