The Portage Foundation Board of Trustees named Janice Simmons-Mortimer the foundation's executive director, effective today.
Simmons-Mortimer, a Hiram Township resident, has served as the foundation's outreach manager since April 2022.
She has served in both collaborative and leadership roles in organizations like the League of Women Voters of Northern Portage County and the Portage County Board of Elections. She also has a background in marketing and small-business management.
"In the 18 months that Janice has been with the Portage Foundation, her work has been instrumental in the organization's transition and growth," said Debbie Smeiles, President of the Portage Foundation Board of Trustees, in a statement. "With Janice, the board has found a local leader who is passionate for the community and a champion for the programs that help area residents to reach their fullest potential."
Simmons-Mortimer replaces former Executive Director Scott Taylor, who was recently named chief executive officer of the International Soap Box Derby in Akron. Taylor became executive director of the Portage Foundation in June 2022.
The Portage Foundation manages endowments and funds totaling $6.5 million and awards over $100,000 in grants and scholarships annually.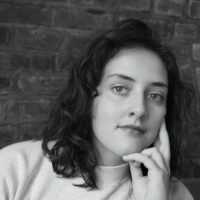 Natalie Wolford is managing editor at The Portager. A native of Randolph, she studied film in New York City and is producing a feature-length documentary about her aunt, a small-town journalist.