Lazy yard owners rejoice! The Kent Environmental Council is championing the international No Mow May conservation movement to encourage homeowners to let their lawns grow free until June.
While May is generally the start of the lawn mowing season, it's also when many pollinating insects emerge from hibernation to proliferate the flowering products of the previous month's showers. Allowing wildflowers to grow untouched until June can provide a safe habitat for essential animals like bees, butterflies and moths to get a leg up on the season.
The No Mow May initiative started in England and is championed by the environmental organization Plantlife, but this year cities across the U.S. are adopting the movement. 
And it isn't just pollinators that benefit. Minimizing yard maintenance is generally positive for the environment: According to the EPA, grass irrigation accounts for nearly one third of residential water use in the U.S., while gas-powered lawn mowers make up 5% of the country's total air pollution.
"Keep in mind the importance of minimizing your carbon footprint as you reduce your need to mow, Brad Brotje, Secretary for the Kent Environmental Council wrote in a statement. "Consider replacing your polluting gas-powered lawn equipment with battery operated electric models."
The council provided a list of electric equipment in its April newsletter, along with ways to engage the community in the spirit of the initiative and avoid conflict with local regulations.
"If you live in an area that falls under the regulation of a city, a municipality or a Home Owner's Association there may exist weed ordinances that dictate not only the types of plants that the homeowner is allowed to grow but may also prescribe the height of any vegetation," Brotje wrote.
If a yard falls under these guidelines, the council suggests engaging with regulatory authorities to postpone or remove enforcement. Another option they recommend is mowing a buffer around the meadow to differentiate the lawn from the pollinator garden. Brotje points out that maintaining a mowed edge can "help a busy natural planting look less overwhelming and more intentional rather than neglected."
Because of the general American preference for a manicured front yard, it may be a good idea to consult your neighbors or display a sign indicating the intent of the meadow. The Kent Environmental Council has a limited number of these signs available.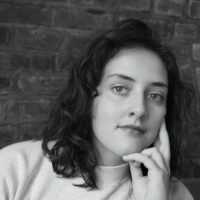 Natalie Wolford is managing editor at The Portager. A native of Randolph, she studied film in New York City and is producing a feature-length documentary about her aunt, a small-town journalist.