After granting Portage County employees conservative 1.5% wage increases across the board during the pandemic, the county commissioners will now need to accommodate significant increases in payroll expenses they've already approved in 2021, in addition to those that have been requested for 2022.
County Prosecutor Vic Vigluicci has requested a 14% average salary increase for his 41 staff members in 2022, totaling $268,000 more than what he spent last year — still far less than the sheriff's multi-million-dollar spending plan. Treasurer Brad Cromes also requested a 6.5% average raise for his six staff members next year, which will amount to an additional $35,000 per year in total.
If the commissioners decide to fulfill these requests, they will add these payroll increases to the double-digit raises they granted to department heads and administrative assistants in April and the $98,696 salary promised to the new county administrator, Michelle Ripley-Crombie.
Vigluicci said his wage increase requests were prompted by seeing others secure raises for their supervisory and administrative staffs, though his requests "still don't come near what the sheriff and commissioners have done" for their employees, he said.
"This is more than I've asked for in the past," he said, "[but] I'm not going to let my people fall behind when the people who are getting substantial increases have less seniority, less education and fewer degrees."
Christian-Bennett anticipates that financially, the county will be "good through this year and part of next year." But between salary increases and capital improvements, even with the $12.1 million carryover from last year, the budget could become strained within a year or a year-and-a-half. At that point, she said, "we're really going to be in trouble if we don't do something — if we don't look at trying to go to the voters to pass a levy to support law enforcement."  
Keeping up with the deputies
In January, the sheriff increased his command staff salaries by more than $152,000 per year. The biggest increase was a 30% salary bump for the chief deputy, Ralph Spidalieri, who makes $104,000 — in addition to the $61,000 he makes as a Geauga County commissioner.
By contrast, Vigluicci said his chief currently makes $83,000 per year, and a 14% salary increase would only put him at $94,620. If Vigluicci were to also increase his chief's salary by 30%, it would be above the pay scale the commissioners set following the salary study they conducted in 2018.
Twenty-nine of Vigluicci's salary requests would bring his employees to a point between the minimum and mid-range on the scale. Twelve of the salary requests would increase employee salaries beyond the midpoint, he said, but "those attorneys are supervisory employees who have more than 20 years' experience trying our most complicated cases."
All the adjustments Vigluicci asked for fall within the guidelines of the salary study, he said. Likewise, Cromes arrived at the 6.5% increase he asked for by combining a 3% cost of living adjustment with the additional 3.5% required to take his employees to the midpoint of their salary ranges under the wage study.
The commissioners will have brought all county employees up to the minimum on the wage study by this year, Commissioner Sabrina Christian-Bennett said. The next phase is adjusting wages to reflect seniority, since the first phase only took job descriptions into account, and working to revise the wage scale so there are multiple steps in between minimum and midpoint. Those steps were presented to the commissioners at their May 27 meeting.
Vigluicci hadn't asked for substantial raises for his employees in the past, he said, because he "wanted to be a team player and follow the budget set by the commissioners."
Now, he said he no longer "feels bound by" following the commissioners' lead on wage increases because others don't seem to be.
'Raises have been justified'
In the past, the commissioners had a rigid procedure for requesting wage increases, Vigliucci said. Office holders would submit their budget and substantiate the increases they were seeking during a hearing before the commissioners. The commissioners would deliberate, and if they adopted the office holder's new budget, the raises would go into effect the following year.
In the 27 years that Vigliucci has been prosecutor, "interim raises were few and far between," he said. "This year, the raises are just coming fast and loose."
Christian-Bennett said the interim raises the commissioners granted the dog warden and the Emergency Management Agency supervisor this April — 16% and 19%, respectively — were considered in discussions last year. The commissioners ultimately "decided to hold off until this year to see where we were financially due to the pandemic," she said.
"We don't just pull a number out of the air," Christian-Bennett said of the raises. "We have to be accountable and justify any time we do those increases. And they were [justified]," she said, noting that the dog warden and the EMA supervisor were the only two directors whose salaries fell below the salary study's midpoint last year.
Christian-Bennett said it would be "a little premature" to comment on any wage increase requests because county staff have not presented the commissioners with the 2022 preliminary budget. (Commissioners have spent much of the year considering the sheriff's funding requests, though his spending proposals dwarf the other officers'.)
Millions on roofing and pavement
"We've got a list of roofs that are going to take $3 million," Christian-Bennett said, listing off some capital improvements the commissioners are considering. "We've got issues with the airport — that's another $3 million. And we've got to repave a parking lot behind the courthouse that's so bad, it needs re-ground to almost starting all over, and that will cost us about a million. Let alone the cost of supplies and materials have gone up."
Incoming budget director Joe Harris is expected to present the budget to the commissioners in mid-June, and they will approve it by July 15, interim budget director David Lair said.
Thanks to federal Covid relief funding, higher-than-expected tax revenue and the fact that the county hasn't done any capital improvements in two years, the commissioners had a $19 million carryover coming into 2021 — which is now down to $12.1 million after recent expenditures, Auditor Janet Esposito said.
Vigluicci said based on that carryover, the commissioners should be able to accommodate his budget requests — but, he acknowledged, they have other expenses to keep in mind, such as capital improvements.
Vigluicci said he hopes that in the weeks to come, the commissioners will choose to compensate employees fairly.
"They can't look out for and substantially increase [the salaries of] employees of just certain offices and ignore the rest of us. That doesn't float. That doesn't make for good morale. It doesn't make for keeping good employees," he said.
Interim budget director Lair said department heads and office holders like Vigluicci should advocate for their employees. "I don't think the commissioners want anyone to suffer in silence," he said. "It's all about being fair."
Wendy DiAlesandro contributed reporting.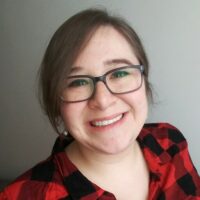 Lyndsey Brennan is a Portager general assignment reporter. She is completing her master's degree in journalism at Kent State and is an alumna of the Dow Jones News Fund internship program. Contact her at [email protected].