Two of Portage County's three Municipal Court judge seats are up for election on Nov. 2. Judges Mark Fankhauser and Kevin Poland are seeking re-election against challengers Wesley Buchanan and Joe Sontich.
If you ever receive an eviction notice, face a traffic charge or end up charged with a misdemeanor crime, chances are you'll end up before a Municipal Court judge.
Ahead of Election Day, we spoke with all four judicial candidates to learn about their backgrounds and their views on key issues during this campaign.
Municipal Court Kent Branch candidates
Wesley Buchanan
Buchanan, 40, graduated with an economics degree from Heidelberg College in 2003 and started his professional career as an insurance agent and financial planner. He decided to return to law school six years later, taking evening classes at the University of Akron.
Buchanan graduated with his law degree in 2013 and has been practicing as a criminal defense attorney since then, with offices in Akron and Medina. In his eight years of experience, Buchanan has tried eight criminal jury trials, all on the felony level, and two civil jury trials, which he said taught him how the courtroom operates.
While that may seem like a small number of cases, Buchanan said that number is on the higher end for those in his peer group, and he believes his experience has made him a more seasoned lawyer. (The vast majority of cases never go to trial.)
Buchanan said he's running for judge to give back to Portage County. "The thing about municipal court is that you have an opportunity to prevent future things from happening and to ask the question of why. At that stage, I have the opportunity to ask somebody what's going on in their life and, in essence, tailor any sentence to that person. And that way, [they're] just not another statistic."
Buchanan lives in Brimfield with his twin 7-year-old daughters.
Kevin Poland
Poland, 60, has had a long career in local government. After graduating with his law degree from the University of Akron in 1986, he worked for a year as a Portage County Assistant Prosecutor before joining his father's law firm in Ravenna, representing clients in civil and criminal cases for 24 years.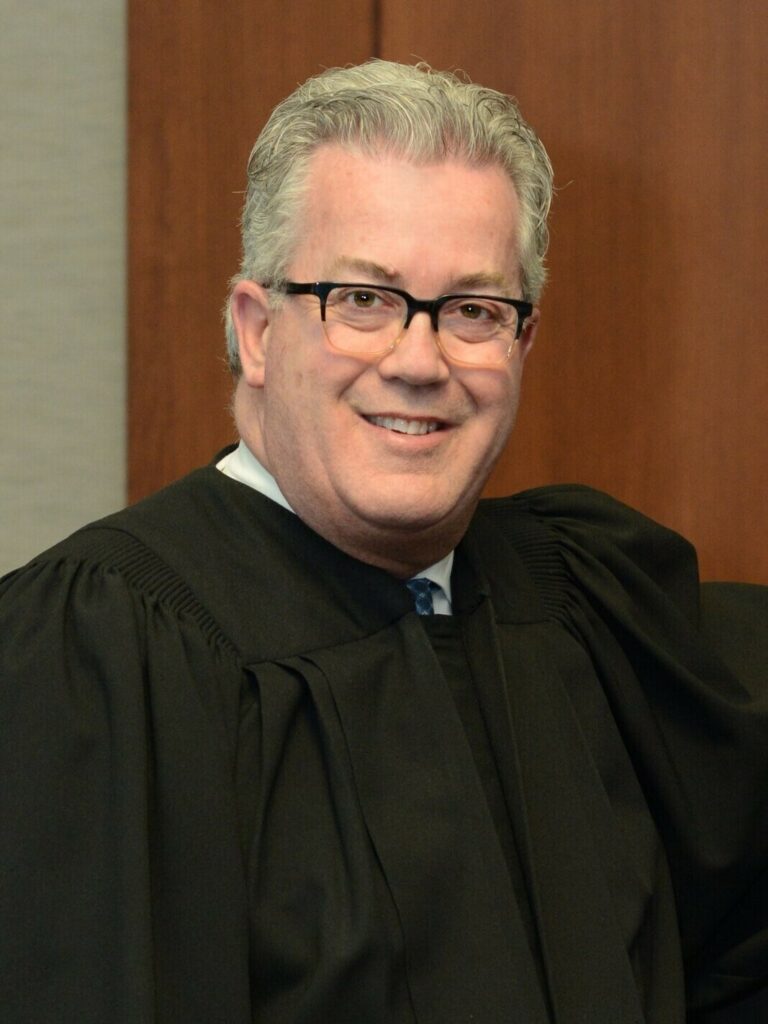 During his time practicing law privately, Poland served on Ravenna City Council for 19 years — 12 of those as council president — and as Ravenna mayor for four. He also filled in as an acting judge in the municipal court for sitting judges when they took vacations or got sick.
It was his love of law that ultimately drove him to run for municipal court judge in 2010, an office he's held for 11 years. "I'm the only candidate who has been a prosecutor, defense attorney, acting judge and judge," he wrote in a questionnaire.
Poland said he's running for re-election because he loves his position. "I've spent my entire life giving back to this community. I've been involved with the Jaycees, The Portage Foundation, The Boys and Girls Club, and The Salvation Army — not because I was running for office, but because that's the way I was raised, that you gave back to your community," he said.
Poland lives in Ravenna with his wife of 33 years, Sheila, and has three adult children.
Municipal Court Ravenna Branch candidates
Joe Sontich
Sontich, 61, grew up in Mahoning County, and his father worked as a lawyer in Youngstown. After attending law school at Boston College and receiving his law degree in 1986, Sontich decided to return home to work with his father.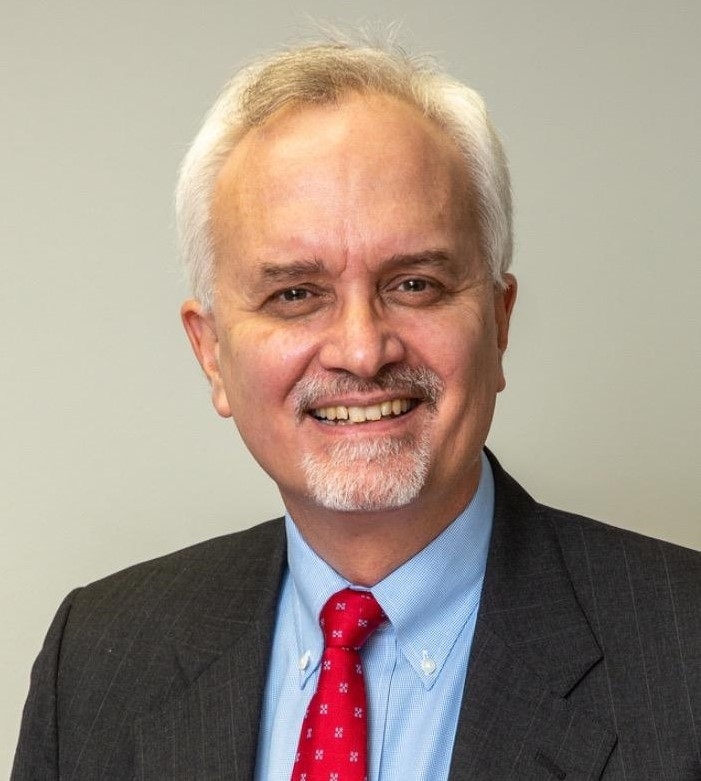 He moved to Aurora in 2000, and in 2002, he became partner at a firm in Bainbridge, where he still works today as the sole practitioner. While his focus in his 35 years as a lawyer has been mostly civil cases, Sontich said he believes he is "well-versed enough in the law" to handle the criminal cases he'd hear on the bench, if elected.
Sontich said what motivated him to seek office as Municipal Court judge was researching the issue of human trafficking. "This is what really motivated me to say 'yes.' Because I like where I am in my private practice. I like my clients. But I would have to give it up. So I really had to weigh that decision. And to me, there had to be a right reason."
"My approach will be, I will do whatever it takes to get the work done. If I have to take the work home to get it done, I'll take it home. It's a full-time job, and I'll treat it like it's a full-time job," he said.
Sontich lives in Aurora with his wife of 30 years, Susan. They have a 27-year-old daughter.
Mark Fankhauser
Fankhauser, 51, grew up playing basketball with his father and his father's friends, many of whom were lawyers or judges. Their love of the law rubbed off on him, and from a young age, he was determined to be a lawyer.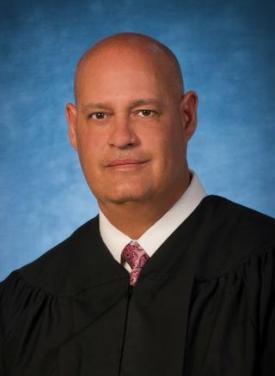 After graduating with a law degree from the University of Akron in 1998, Fankhauser practiced law privately in Ravenna for 12 years and handled over 2,300 cases in the Portage County Courts. He said his experience trying felonies and misdemeanors enabled him to preside over a jury trial in his second day on the bench, after being elected to the position of Municipal Court judge in 2010. He won re-election in 2015.
Fankhauser said he is seeking re-election because he believes Portage County residents deserve a fair, respectful and efficient judge who follows and upholds the law.
"People feel like they don't have any power or control over what's going on in Washington or California or Florida or Texas," he said, "So I said [when I first ran for judge] in 2010, 'We're going to have control over our little corner of the courthouse in Portage County. And we're going to make sure justice is done there.'"
Fankhauser lives in Kent with his wife of 23 years, Jill, who has served as the Portage County Clerk of Courts since 2015. They have three children, ranging in age from 21 to 10.
Special services for veterans and human trafficking victims
If elected, Buchanan and Sontich want to start a mentoring program for any veteran who appears before them in court.
The program Sontich is envisioning would be different from the services veterans receive from the Louis Stokes VA Medical Center in Cleveland. "This would be more specific … so that as part of the case process, the adjudication, there would be a volunteer mentor for them under the supervision of the court," he said.
Buchanan said he's already spoken with veterans in the community who would be willing to volunteer for the program.
While Buchanan himself isn't a veteran, he said he's represented people who have served, "and having the opportunity to talk to somebody for free, especially someone who has been in the service who can make sure they know the services … that are available to them in Portage County" will make a huge difference, he said.
Another initiative Buchanan and Sontich hope to undertake if elected is creating a special human trafficking docket, which would give eligible trafficking victims access to resources like counseling help for sexual trauma.
Portage County has two special dockets already: One is STAR (Successful Treatment and Recovery), a special mental health docket Poland began presiding over in 2019.
The other is RISE (Recovery Inspiring Success through Engagement), a substance abuse docket that Fankhauser presides over, which became certified in April, thanks in part to $500,000 in federal funding the county obtained through a grant.
Special dockets are designed to offer more support to defendants than they would typically receive. People are screened for eligibility and then referred to the docket. They meet with a probation officer every week and a mental health counselor or substance abuse counselor multiple times per week, Poland said. They come to court every two weeks for a status hearing to review their progress. And the court partners with local organizations to provide housing assistance, job training, and transportation to and from court.
Both Buchanan and Sontich said they see a need for an additional human trafficking docket too. Residents have told them the hotels in Brimfield on state Route 76 and 43 and in Streetsboro off the turnpike and on Route 14 are places where trafficking occurs.
When representatives from the U.S. Marshal Service and the FBI attended an Aurora League of Women Voters meeting earlier this year, they indicated that I-80 is a major human trafficking pipeline, Buchanan said.
He and Sontich also pointed to three recent sting operations the Portage County Sheriff Human Trafficking Unit completed in the county this year. Sheriff Bruce Zuchowski announced the results of the most recent sting earlier this month, which he said resulted in 15 arrests and involved two officers almost being run over "literally by a john who was trying to escape."
Zuchowski did not disclose where the sting took place, and the Sheriff's office did not respond to requests for more information about trafficking in the county.
Streetsboro Police Lt. Richard Polivka said the city had no reports of human trafficking in 2020 or so far in 2021. "That is not to say that there is no human trafficking" happening, he said. "It only reflects that we did not have any reported cases of it."
He added that the city's numbers do not include incident reports and arrests from a sting operation the Sheriff's office conducted in Streetsboro about six months ago.
Brimfield Police Captain Christopher Adkins said his department has intelligence that crimes having to do with prostitution are occurring in the township's hotels, but the Brimfield police haven't made any human trafficking arrests this year. 
"You have to realize what's been happening is now coming more into the public forefront," Sontich said. "I think we're going to see more of this."
Both Poland and Fankhauser said the two existing special dockets already have the resources to address the needs of human trafficking victims.
"It's redundant," Fankhauser said. "Any services the victims of human trafficking can get, they can get them from the RISE or STAR court."
Poland said he doesn't think there are enough trafficking cases to warrant a special trafficking docket. To his knowledge, there were no trafficking cases in the municipal court in 2020. "I believe in 2020, we had seven cases for solicitation-type offenses — not human trafficking," he said.
In his 12 years as a Municipal Court Judge, not one police agency has approached him about starting a human trafficking docket. "Not to say it's not a problem and it doesn't exist. Not to say it's not a need. But to start a specialized docket, you have to come up with a plan. You have to come up with a program and a treatment team. And obviously it costs money," Poland said.
Sontich did not provide details about how he envisioned the court would run but said there are a few similar dockets across the state that the program could be modeled on. "How would [a trafficking docket] take shape? I'll know if I'm elected and start in January," he said.
Of the human trafficking courts in Akron, Youngstown, Toledo and Columbus, Buchanan said he's most familiar with the Akron one. "That gives me the opportunity to see the best practices that they use," he said, so that if he begins a human trafficking docket, he can "tailor it to the needs of Portage County."
How to handle eviction cases
While some states chose to halt evictions because of the pandemic at the beginning of 2020, Ohio's Supreme Court allowed each municipality to decide whether to allow evictions to proceed. Summit and Cuyahoga counties temporarily suspended their evictions, but Portage did not.
"Regardless of whether it was right or wrong, we believed it was fair" to continue with evictions, Poland said. "We went above and beyond to try to get landlords and tenants together to use the funds that were available — either through the federal government or local funds — to try and keep people in their homes."
"On the flip side," Poland continued, "we also were cognizant of the fact that landlords have bills. Many landlords, especially here in a college town, are not these big corporations. They're, you know, John and Jane Doe, who have two or three rental properties to supplement their income."
Both Poland and Fankhauser said they delayed evictions when they could. "I had gone to the other judges and said, 'Hey, evictions are filed. We need to put them off for a little bit and not have them scheduled in one to two weeks like the normal course of procedure,'" Fankhauser said.
Fankhauser instructed the magistrate who dealt with evictions to refer people being evicted to resources that could help them stay in their homes.
"And we told the magistrate, 'Make sure you try and get these people together — instead of making it an adversarial process — to mediate and attempt to resolve the cases. A lot of the folks were just nice folks that had gotten into bad circumstances. I mean, millions of people lost their jobs in this country because of Covid."
Addressing bias in the justice system
We asked each candidate: Have you seen bias in the justice system based on race or wealth, and if so, what do you do to address it? Here are their responses.
Buchanan: "Portage County has a public defender's office, and they're tasked with defending the indigent. The Portage County prosecutor is the one that brings a case. The court can't bring the case. … So I think the issue there would be more involved with the prosecutor, the public defender and the police. … I have not seen [a bias] in Portage County. The Ohio Supreme Court just initiated and promulgated rules for cash bail being almost eliminated. They have a huge program for that. So the idea is to not require cash bail … just to keep somebody in jail."
Poland: "That's a generalized statement. I can't address what other judges do or what other courts do, but I can tell you what I do. I take great pride in treating everybody with dignity. I believe that you can ask everybody from the prosecutor, to the police, to police agencies, to the defense attorneys, [and they will say] that my reputation is for being fair and impartial."
Sontich: "I can see where it could be a problem. But what I can tell you is, with a case before me — even if I've heard something about the case — the case starts at zero, innocent or presumed innocent. The burden is on the prosecution to make the case. And then how it comes up to be adjudicated depends on the evidence. And to me, it's pretty straightforward. I have the intellectual discipline to say, ultimately, when I'm on the bench making a decision, it depends on the evidence."
Fankhauser: "I know that justice isn't always done every day in this country, in some cases. I can't control what goes on in [other places], but I can control what goes on in my court. People are not treated differently in my court, whether they're gay or straight, Democrat, Republican, Black or white. We don't ask people when they come into court [how they identify] — you treat them all the same, with courtesy and respect."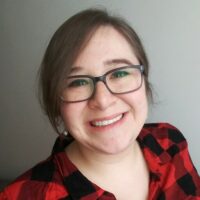 Lyndsey Brennan is a Portager general assignment reporter. She is completing her master's degree in journalism at Kent State and is an alumna of the Dow Jones News Fund internship program. Contact her at [email protected].