Kent City Council members unanimously voted Wednesday to consider whether the city should implement a mask mandate during a Health and Safety Committee meeting on Sept. 1.
Ward 6 Council Member Tracy Wallach introduced the motion, saying she is concerned about the rapidly spreading delta variant, which is in part responsible for adding almost 3,500 cases and 170 hospitalizations to Ohio's numbers in the past 24 hours. She said she'd also like the city to be consistent with Kent State's masking guidance.
Council Member Gwen Rosenberg seconded the motion and said she would like Kent City Health Commissioner Joan Seidel to attend and weigh in on the current state of the county and city before council makes any decisions.
Rosenburg questioned whether council legally has the power to issue a mask mandate. Health Commissioner Joe Diorio previously told The Portager he doesn't have the authority to mandate masks, but leaders in other Ohio municipalities such as Gambier, Yellow Springs and Athens have recently issued mandates.
The leaders in those municipalities told reporters they don't see any language that prohibits them from mandating masks in SB 22, a law that went into effect in June that places restrictions on the orders state and local health departments can issue.
"From our perspective, we would not have gone forward with this if we thought it was not defensible in court," Gambier Mayor Leeman Kessler told the Ohio Capital Journal.
In addition to addressing masking, Ward 4 and 5 Council Members John Kuhar and Heidi Shaffer Bish encouraged residents to get vaccinated. Kuhar shared that his nephew, a weightlifter, paramedic and firefighter who he described as "one of the healthiest, strongest, nicest people you have ever seen," died of Covid at the age of 52 a few weeks ago.
"And he's a no-vaxxer," said Kuhar. "So I just leave that there for any intelligent person who wants to listen to that and take what they want from it."
New city hall
Also on Sept. 1, the committee of the whole will hear a status update on the new city hall project bid. Ward 1 Council Member Garret Ferrara introduced the motion to expedite the process, saying, "Time is money, and we're wasting time."
"I've beat the drum for four years now about the city hall, so I'll continue beating the drum," Council Member Roger Sidoti said. "We need to move forward, and I think directing our administration to make this the highest priority, other than Covid, is appropriate at this time."
Recycling
Council approved a motion to move recycling services from weekly to every-other-week pickup. Portage County Solid Waste District informed the city it would no longer be able to honor its agreement, which had been contracted to go through 2023, due to increased processing costs and driver shortages.
As a result, the county agreed to lower the price from $5.83 to $2.92 per household per month, said City Manager Dave Ruller. Every other week service will begin the week of Aug. 30.
ARB design guidelines
Rosenberg also asked if council could arrange a time to discuss creating design guidelines for the Architectural Review Board, referencing the situation where the board told business owner Mike Beder to change the blue and yellow window paint on his recently opened Kent Sportswear store.
"We've got business owners who are spending money … and I don't want to leave them in a limbo where they're not sure when they go before a government organization what the outcome could possibly be. I think it's unfair," Rosenberg said.
Shaffer Bish agreed: "I think in the absence of some true design guidelines, we do end up getting into these very subjective rulings." She expressed concern about the business climate this is creating and said she'd like the city to spell out guidelines business owners can look at in advance.
Sidoti and Community Development Director Bridget Susel said a joint work session between the ARB and council is tentatively set for Sept. 1 at 6 p.m., prior to the council committee meetings. Susel has already secured estimates to potentially hire a consultant to help develop the guidance.
Attendance policies
Council members voted to examine the attendance policy in place for the Planning Commission, Architectural Review Board, and Board of Zoning Appeals on Sept. 1 after receiving a request to look into the issue from Christopher Clevenger-Morris, planning commission chair.
The planning commission, which is a body of five members that reviews applications from developers related to zoning, has struggled to have a quorum because of member absences, which Clevenger-Morris says inconveniences developers and costs them — and the city — time and money.
When Clevenger-Morris asked Assistant Law Director Eric Fink what could be done to compel members to attend, Fink said the commission could choose not to excuse the member. Three unexcused absences would lead to dismissal from the commission.
Clevenger-Morris said Susel immediately pushed back and said it would set a "bad and dangerous precedent" if he were to do that because "then people [would] qualify to be removed. And we already have a hard enough time filling some of these vacancies."
"What I believe sets a bad or dangerous precedent is city staff standing idly by while a member misses, essentially, one-third of our meetings as a commission," Clevenger-Morris told council members. "What I believe sets a bad or dangerous precedent is for city staff to essentially encourage us to skirt the rules."
Susel did not offer comment to The Portager regarding the situation but said she is preparing a memo about board and commission attendance that will guide the Sept. 1 conversation.
Clevenger-Morris said he's happy that it seems council heard him and decided to take action. Applicants who go before the planning commission "deserve a fair shake. They deserve to be fully represented and have a full quorum there," he said.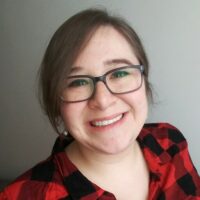 Lyndsey Brennan is a Portager general assignment reporter. She is completing her master's degree in journalism at Kent State and is an alumna of the Dow Jones News Fund internship program. Contact her at [email protected].