By Lyndsey Brennan and Owen MacMillan
Alison Dubsky and Mike Keating are recent Aurora transplants who moved to the city for one reason: the schools.
But earlier this month, upon learning about Aurora's masks-optional policy for the coming school year, they considered sending their children to a private school requiring masks instead. Anything to protect them from the highly contagious coronavirus delta variant, which has landed a surge of American children in hospitals and intensive care units in the past weeks.
In low-vaccination states like Arkansas and Missouri, hospitals have been overwhelmed with children in respiratory distress needing ventilators. In Ohio, 99% of all hospitalizations are among the unvaccinated, a population that includes all children under 12. In Portage County, children and teens under 18 account for 14% of Covid cases.
While it is too early to tell if the delta variant causes children to get sicker, parents like Dubsky and Keating don't want to find out first-hand. The couple has helped organize an effort to challenge the policy by circulating a petition among Aurora families.
"We're asking the school to do the right thing and protect our children, and the school is telling us 'no,'" said Keating, whose children are entering 2nd grade and kindergarten.
He and Dubsky are bewildered that schools would defy guidance from the CDC, Ohio Department of Health and American Academy of Pediatrics that strongly recommends all students and school personnel wear masks, which are about 85% effective at preventing infected students from spreading the virus to others.
Yet out of Portage County's 12 public school systems, only Kent City Schools and Bio-Med Science Academy will require students to wear masks. Those two districts flipped their original decisions after public outcry against masks-optional policies. The remaining school districts, including Aurora, said that until they are required to enforce a mask mandate, they will leave the masking decision up to parents.
Under current law, only superintendents can enforce a mask mandate for their district. Governor Mike DeWine said he no longer holds that power. Joseph Diorio, the health commissioner for the Portage County Health District, told The Portager he can't enforce one either.
"From our communications with our parent base, the majority of parents do not want their children wearing masks because they feel — and it's been proven — that masks interfere, especially with little kids, with the teacher's ability to communicate with and educate them," said Jerry Kohanski, president of the Aurora school board. (He could cite no research proving masks interfere with learning, and peer reviewed studies suggest the opposite is true.)
"Now, if things get bad and we have to put masks on everybody like we did last year, we will."
Superintendents don't see any red flags
Several superintendents said mask mandates were unnecessary because there were no Covid-19 outbreaks in their schools last year.
"Certainly the rise in numbers is beginning to be concerning, but I'm waiting I guess for the evidence that shows that that's further accelerated at the schools," Southeast Local Schools Superintendent Robert Dunn said. "We just didn't have any evidence last year that any spread was happening at our school, even in the lunchroom where they didn't have masks on."
Streetsboro Superintendent Michael Daulbaugh made a similar observation at an Aug. 9 school board meeting.
"We did not have a single traced in-school transmission last year," he said. "We did have a couple on athletics teams that we were able to trace, but we didn't have a single in-classroom transmission. That does go in part to wearing masks, but it is also a shout out to our students and staff and especially our custodial staff in their cleaning protocols."
Many of those same schools, however, required masks most of the day, and some took strong precautions like virtual learning and reducing the in-person student population. Moreover, the delta variant, which is at least twice as contagious as the original Covid-19 strain, had yet to appear.
In large part because of the spread of the delta variant and the lifting of mask mandates, cases in Portage County are much higher than they were at this time last year, said Diorio, the county health commissioner. The county saw 22 pediatric Covid-19 cases in the first week of August — which is nearly double the number of cases in recent weeks and more than three times the number reported the same week last year.
Aurora Superintendent Mike Roberto said current school, city and county data does not "raise a red flag high enough for us" to mandate masking.
In addition to looking at data, he and the board of education based their decision to adopt a masks-optional policy in part on Aurora's summer camps, which he said have hundreds of students meeting in-person with the option to wear masks. So far, the district has only reported one case of Covid by a student attending the camps, and the student became infected at home, not at camp, Kohanski said.
Underlying the administrators' decisions is a belief that masks are harmful to child development and learning.
"Some [parents] even called [their child's experience with masking] 'trauma,'" Roberto said. "I'm not here to say one way or another — but you know, they felt strongly in that sense."
Rootstown Superintendent Andrew Hawkins was not able to say definitively what Rootstown's masking policy will be when classes start Aug. 31. The school board will make its decision at the Aug. 23 meeting, he said, when "hopefully we have more information."
The Portager asked Hawkins if he was concerned a masks-optional policy would add to rising numbers of infected children.
"We've got concerns about everything," he said. "I certainly want to come back and get back in the business of educating kids and seeing students grow and be successful. As far as that data, we're going to follow the data, work with local health officials, and go from there."
Diorio said he meets weekly with Portage County superintendents and school nurses, and he expects them to be flexible and open to enforcing masks as the year progresses.
Diorio would like to see schools issue mask guidance on a month-by-month basis (rather than implement a blanket policy for the entire year) by looking at evidence: They should take into consideration "the number of people being quarantined, the number of people that are sick as a result of possibly Covid and the number of absences in their school to make good decisions on masking."
Data point to universal masking
Dr. Eric Robinette, a pediatric infectious disease specialist at Akron Children's Hospital, said he is not aware of any reputable studies that show masking causes psychological harm in children, though there is plenty of emerging data to show the switch to remote learning was "devastating" for children's academic progress.
Contrary to what seems to be a popular belief among Americans, masking is "not substantially detrimental to child development. It is certainly safe for kids," Robinette said, though he noted that masking "has to be done in a supportive environment."
If students feel that wearing masks is difficult for them, adults "ought to be able to mitigate" by talking about why we mask, doing activities that encourage interpersonal connection, and helping them process the emotions around the difficult situation we're in.
Both superintendents Hawkins and Roberto told The Portager they took the words "strongly recommend" in the CDC, AAP and Ohio Department of Health guidance to mean masking can be optional.
Robinette sees it differently: "I think 'strongly recommend' is basically a way of saying, 'This is the right thing to do.'"
One of the reasons for the recommendation is that the delta variant is extremely contagious. The original Covid strain infected about three people for each sick person. The delta variant: "Somewhere between 4.5 and eight — which is really really high," Robinette said. "For reference, there are only a couple of infections that are more contagious than that, like the measles and maybe chickenpox. So I think there's definitely risk of widespread circulation in schools."
While Akron Children's Covid population is below the peaks it hit earlier in the pandemic, "we're seeing rising numbers, just like the state data is showing," Robinette said. Also, the risk of a child developing MIS-C (multisystem inflammatory syndrome in children), a late complication of Covid, remains significant, though not nearly as high as the risk of people in their 80s developing the syndrome's adult counterpart. MIS-C affects about one in 1,000 to one in 10,000 kids infected with Covid — and a "substantial portion" of those patients have ended up in the ICU, he said. While none of them have died, many are very sick.
Diorio said the key to keeping students in school will be a combination of a push for vaccines and implementing the same prevention measures that worked last year. While the vaccination rate among those under 19 statewide is 13%, Diorio said Portage County's rate is about 30% — though he thinks that number is still alarmingly low.
Short of offering an explicit mask recommendation to superintendents, Diorio pointed out that masking is a tried and true way to keep kids in schools.
"Covid poses a meaningful risk to [children's] health, so if there's anything that we reasonably can do to minimize or reduce that risk, particularly given that they're not yet eligible for vaccination, we should do that," Robinette said.
The downside is that masking works best when everybody does it. "That's sort of unfortunate," Robinette said. "It would be nice if masking protected you more than it protected others, but it's actually the reverse."
Parents sharply divided
On Friday, Kent City Schools Superintendent George Joseph announced that administrators had revised their reopening plan and would now require all students and staff to wear masks, regardless of vaccination status.
"The benefit of wearing a mask is, if your child is exposed to a known case and is not vaccinated, they do not have to be quarantined unless they become symptomatic," Joseph wrote. "So mask-wearing will keep your child attending school."
Bio-Med Science Academy also reversed its policy and required masks when classes started Thursday.
Cami Barber, whose two oldest children are attending the academy, said the administration's decision to require masks was "a huge relief."
Despite the mask mandate, she felt some apprehension when she brought her children to the school's open house, when some families were attending without masks and confronting teachers about the policy. Some asked the teachers how they would be able to teach children to speak correctly if they are wearing masks. (Robinette said researchers found masks do not inhibit language development in infants.)
"I think [when] the teachers are alone with the kids, they'll be better able to make them all wear masks," Barber said. "I just never expected such pushback. We sacrificed everything [to keep my children safe] for 18 months … and now I'm trying to send them back, which is the only option. I either send them back in person, or I quit my job and do it 100% myself."
Other parents are hoping their schools will make similar last-minute decisions to mandate masks.
Last Wednesday, ahead of an Aurora school board meeting, Dubsky and Keating delivered a petition to Roberto asking administrators to mandate masks. As of press time, six days later, the petition had 111 signatures. (Aurora students start school Wednesday.)
Keating believes Aurora's masks-optional policy is too vague and is more reactive than proactive, as though they are "willing to let kids get sick and then try to do something different" if it doesn't work.
During the board meeting's public comment period, the 40 attendees were visibly split, with masked parents sitting in a group toward the front and unmasked parents offering applause for those who said parents, not administrators, should ultimately decide whether to mask their children.
One of those parents, Jennifer Cecere, said she thinks "the only thing on the table at this point is the choice. The choice for parents to make the right decisions for their children, parents to feel confident about those decisions that are being made. And I don't see anything else at stake."
Keating took issue with Cecere's argument about choice. "She's overlooking that anyone with kids under the age of 12 doesn't have a choice [to get them vaccinated]."
"You are taking away my choice to have my child in a safe environment," Dubsky added. "I feel I can't protect my children. I feel that I'm failing them."
Another Aurora parent, Jennifer Berendt, mentioned the six Ohio children who have died from Covid-19.
"I'm willing to wear a mask — and I'm willing to have my kids wear masks — to save six lives," she said. "Or to save one. What if it was your kid? Wouldn't you do whatever you had to do to save a kid's life?"
Owen MacMillan is a reporter with the Collaborative News Lab @ Kent State University.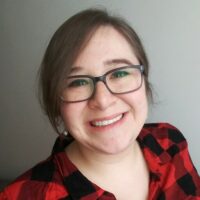 Lyndsey Brennan is a Portager general assignment reporter. She is completing her master's degree in journalism at Kent State and is an alumna of the Dow Jones News Fund internship program. Contact her at [email protected].