Thank you for reading The Portager
Our mission is to be a catalyst for ideas and action that help all of Portage County thrive. Thanks to the support of our paid subscribers and sponsors, we will never put a paywall on our news stories.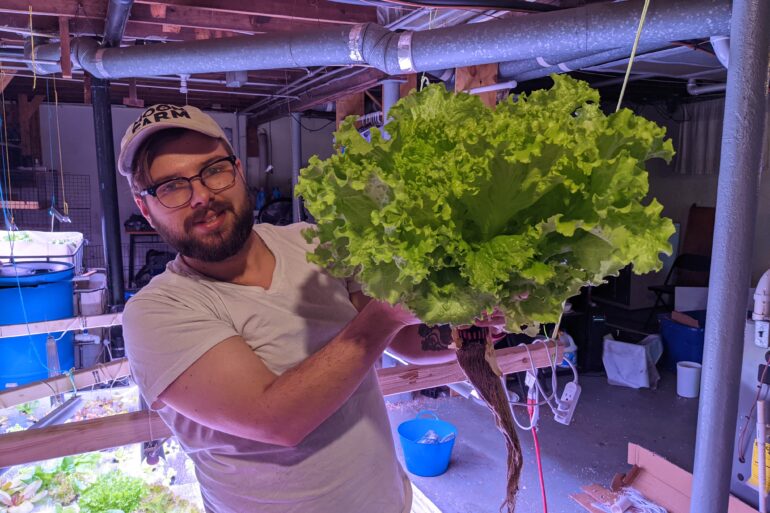 Diamond's Moon Farm is building a new greenhouse with a 6,000 gallon aquaponic tank. Aquaponic farms are able to grow a high yield of crops without soil, using the natural fertilization from fish living in a constantly-recycling, highly-controlled aquatic environment.
Streetsboro's City Council discussed waterline improvements and how to pay for them at its meeting, with council eyeing multiple projects that could cost about $9.1 million. Council will consider the project design during its April 26 meeting. If approved, the project will go out for bid, with construction planned for Spring 2022.
Garrettsville Village Council is considering establishing a designated outdoor refreshment area (DORA) in the downtown area. DORAs are typically established to allow people to legally consume alcohol in specific outdoor areas. Council set a public hearing set for 4 p.m. May 12th, and a special council meeting to enact the legislation is scheduled for May 19th.
Rootstown trustees say motorists and residents should not be alarmed if they see some low-flying helicopters this spring. First Energy will be trimming trees around the township. The company often uses aerial saws to trim branches around power lines.Trustees voted down a proposed zoning change at a public hearing on April 13, to the disappointment of residents Jeff and William Parsons.
Hiram Village Council met Tuesday to hear village resident Ann Patella's concern about the state of veterans' gravesites in Fairview Cemetery.There are almost two dozen veterans' graves Patella could not even find, as well as issues with missing flag markers. She said she has been working with the city but "in my opinion it's a mess."
Does Streetsboro need tornado sirens? Streetsboro's Safety Committee doesn't think so, especially at a cost of some $50,000 per siren for the nine units that would be needed to cover the whole city.
Judging by comments readers have sent us, confusion still reigns over recycling. It doesn't help that the Portage County Solid Waste Management District's website is outdated and misleading.
Chairman Henry Michael resigned April 13 as chairman of the board of trustees. Trustee Bradley Vaughan was nominated as the board's new chairman.
Buckeye Relief hopes to move into a vacant building on West Main Street. Kent's Architectural Review Board favors the plan, and several neighbors in the area say they would welcome the new tenant.