Thank you for reading The Portager
Our mission is to be a catalyst for ideas and action that help all of Portage County thrive. Thanks to the support of our paid subscribers and sponsors, we will never put a paywall on our news stories.
People drive by Streetsboro Cemetery near state Routes 14 and 43 every day without giving the deteriorating landmark a second thought. Not the case for Ryan Martin, commander of Streetsboro VFW Post 9716. The city's "V," as he affectionately calls it, is on a mission.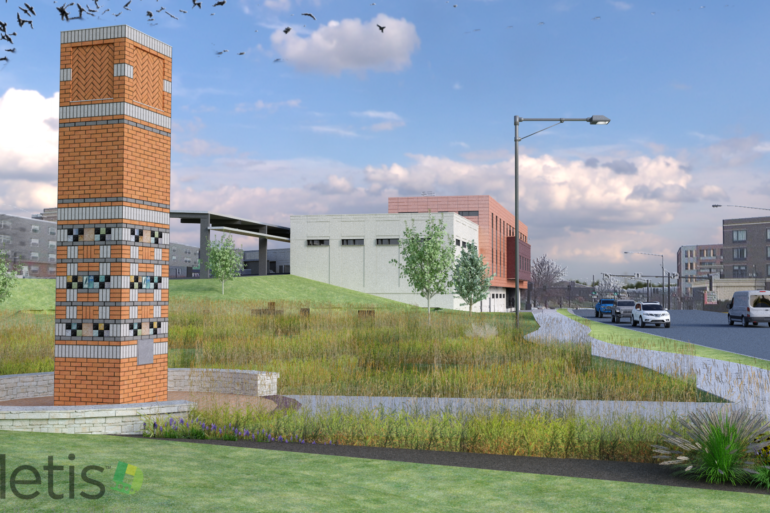 The new tower for Kent's chimney swift population will feature designs from a local artist, and the site plan includes a pollinator garden, replacing the overgrown patch of weeds currently occupying the space. Rhonda Boyd, a city engineer, presented the details to Kent's Architectural Review Board last week.
Portage County Auditor Janet Esposito flouted pandemic safety guidance and traded expletives with another county official during a routine budget commission meeting, according to a livestream posted to the county's YouTube channel. Esposito did not wear a mask for the duration of the March 30 meeting, even though it was indoors and she shared a small table with other county leaders.
Goose poop and what to do about it was a main talking point at Brimfield Trustees' April 7 meeting. It's everywhere in the township center area, making sports activities, and simply strolling, an exercise in judicious foot placement. The area is also the site of Brimfest, outdoor movie screenings and concerts.
In polls, some residents said downtown Ravenna "feels dirty" and prefer Kent. But commissioners want an upgrade that doesn't reduce available parking.
The maintenance and cleanup is ongoing at Grandview Cemetery, where trustees plan to install a columbarium by summer's end. A columbarium is a prefabricated structure designed to house cremains. Turns out space for cremains is actually an issue at Grandview.
At their April 6 meeting, Shalersville Township trustees were pleased to accept Girl Scout Troop 7575's offer to do roadside cleanup on April 25. While no roads have been identified, Trustee John Kline is adamant that Covid-conscious safety protocols will be in place, and each group of scouts will be accompanied by a chaperone.
Supporters of public transportation spoke, and the Ohio legislature listened. A new transportation budget investing $8.3 billion over the next 2 years was approved with bipartisan support in both the Ohio House of Representatives and Ohio Senate. The bill allocates $70 million in public transit funding.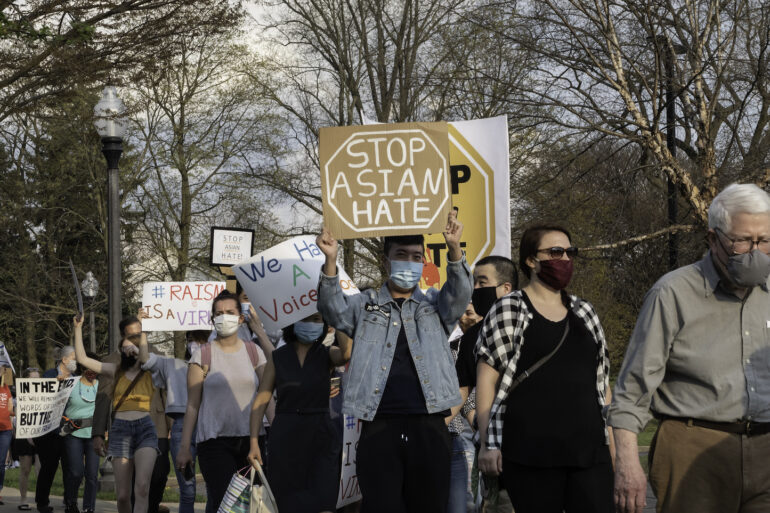 After a wave of anti-Asian hate crimes nationally, the Kent State University Asian, Asian American, Pacific Islander Faculty and Staff Alliance hosted a rally Wednesday on campus to show solidarity against racism.
Ravenna Parks and Recreation is operating at full speed in a Covid-conscious sort of way. Covid has caused the cancellation of many in-person events, but Ravenna's running enthusiasts didn't let the pandemic stop them. The city recently raised about $7,000 from a virtual 5K run, said Council Member Tim Calfee at Monday's meeting.