Thank you for reading The Portager
Our mission is to be a catalyst for ideas and action that help all of Portage County thrive. Thanks to the support of our paid subscribers and sponsors, we will never put a paywall on our news stories.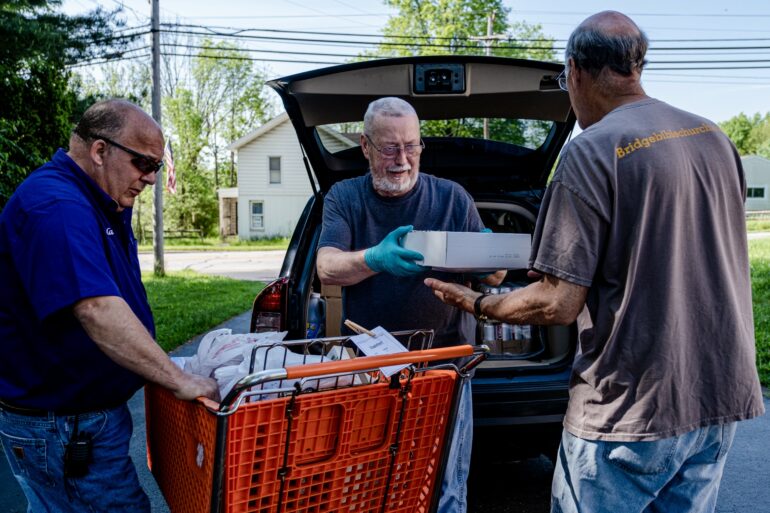 When people talk about "being thankful," they're always talking about something you should do individually. Send thank-you cards. Make a list of things you're grateful for. Each Thanksgiving, studies reappear to remind us thankfulness has health benefits.
Remembering those we've lost in Portage County
If you have events to add to this list, let us know at editors@theportager.com. We'll update it every few days and share the link in the newsletter on Mondays, Wednesdays and Fridays.
The following letters are comments on a recently published op-ed by Aurora parent and former candidate for county commissioner John Kennedy.
The Lincoln Highway" by Amor Towles is a wonder of a book. It starts as a road trip on a very special road, blossoms into an adventure, blooms into a character study, and even turns into a bit of a thriller. Holy cow!
Sticker shock in Streetsboro didn't stop city leaders from voting unanimously Monday to give $49,990 to The Thrasher Group, a West Virginia project management firm, to prepare a construction and design plan for a 1,200-capacity outdoor amphitheater.
The Randolph-Suffield-Atwater Food Shelf distributed over 90 holiday baskets to clients on Monday at the Randolph Community Center. Volunteers hope to move similar operations closer to home soon, at its new building next to the Knights of Columbus Hall in Randolph.
Remembering those we've lost in Portage County
A referendum on whether Kent should erase criminal penalties for possessing up to 200 grams of marijuana will likely go before voters after the Portage County Board of Elections validated 13 more votes in a contested ballot initiative.