Less than a year after getting hit with $1.6 million in fines from the U.S. Department of Labor's Occupational Safety and Health Administration, Rootstown-based General Aluminum Manufacturing Co. is now facing over $315,000 in penalties for safety and health violations at its Conneaut, Ohio, facility.
In March 2021, the death of a 34-year-old employee at the Rootstown site prompted OSHA to levy the fines against the aluminum vehicle parts manufacturer. The man suffered fatal injuries after being struck in the head by a barrier door while loading a part into a machine.
OSHA has since found that General Aluminum's Conneaut facility exposes workers to similar machine hazards after opening an inspection under its Severe Violator Enforcement Program, the agency said in a citation issued last week.
OSHA cited General Aluminum for two repeat, four serious and two other than serious violations, and assessed $315,952 in proposed penalties following the Conneaut inspection.
Inspectors found that tilt mold devices, sand core machines and indexing tables at the Conneaut plant lacked adequate machine guarding, and also that workers performed maintenance and service tasks on industrial machinery without using energy control procedures – commonly known as lockout/tagout – exposing workers to amputation and caught-in hazards.
OSHA cited the Rootstown facility for these same violations, which the company is contesting. In September 2021, OSHA cited General Aluminum for 38 violations with $1,671,738 in proposed penalties after an investigation into the March 2021 fatality.
General Aluminum did not respond to The Portager's requests for comment.
"General Aluminum's continued failure to protect its workers is unacceptable, and its refusal to follow industry safety standards and the company's policies and procedures to prevent injuries or fatalities is incomprehensible," OSHA Regional Administrator William Donovan said in Chicago. "While the company pledges to improve its safety procedures and training, federal safety inspectors continue to find a lack of accountability by this employer."
In addition to the absence of guarding on the mold machinery, OSHA identified problems with machine guarding and a lack of protective procedures throughout the Conneaut facility. Inspectors also found that General Aluminum provided workers with insufficient personal protective equipment, including face shields and aprons, and exposed workers to electrical hazards.
"OSHA will continue to take necessary steps to hold General Aluminum accountable for failing to comply with safety and health requirements until the company takes action and demonstrates it is serious about preventing debilitating injuries and saving lives," Donovan added.
Mark Oprea contributed reporting.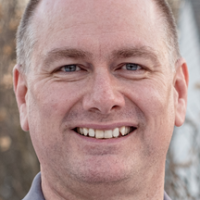 Tom Hardesty is a Portager sports columnist. He was formerly assistant sports editor at the Record-Courier and author of the book Glimpses of Heaven.