NBC's Sunday Night Football telecasts feature player introductions at the start of every game where each player says his name and the college he attended. These can come with an assortment of slang terms for schools, the name of a player's hometown, or, on occasion, even the name of a youth football team.
The latter in particular has always struck me as especially meaningful: An NFL player at the top of his profession and the monetary riches that go with it paying homage on national television to a team he played on as a boy. It demonstrates the powerful influence that youth team had on the player — and, by extension, the enormous impact the coaching staff made on the rest of his life.
It's not uncommon to see players pay tribute to their youth teams in this manner during these introductions, and it demonstrates the vital role youth sports play in our culture.
So when Ravenna resident Melissa Morris recently contacted me about the possibility of honoring a local youth soccer coach in Round Two, I immediately thought about how best to go about it. Melissa also coaches youth soccer; her team has competed against this particular coach's team. So I decided to do something a little different and make way for her to tell the story in her own words (complete with Melissa's own headline). It goes as follows:
Sportsmanship and passion: A coach set apart
In the world of sports, the focus is on the player and their accomplishments, and often the coach is overlooked. After volunteer coaching for many seasons with Ravenna Parks and Recreation, I would like to recognize a coach that stands out among the rest: Eric Allen, with Kent Parks and Recreation. When asked about Allen, Garyn Daniels, sport coordinator of Kent Parks and Recreation, said, "I think in a world of volunteer coaches, you can see the passion he has for teaching these kids how to play soccer the right way. When you see kids sign up and request the same coach year after year, that is a good indication of a coach reaching the kids and [Eric] has done that. I have had the privilege to referee some of his games and watching where these kids start at the beginning of the seasons versus where they finish the season, and it is something that all coaches should look to emulate. He is a fantastic coach and even better person, and we are so lucky to have him in our program."
I have had the pleasure to coach against Allen during regular season play and two seasonal tournaments for the U11 soccer season. Coach Allen, along with his team and their adults, have been a shining example of true sportsmanship. It is immediately apparent, when playing against Allen, that he is growing a culture of sportsmanship. When asked about coaching, Allen states, "At this level, it is important for kids to find their strengths on this field. I want my players to learn to respect the coach, the team, and the game. I want the kids to learn that working hard and learning to improve and grow as a player is so important. I hope to pass on a positive energy and model determination and focus, but also to always remember to first have fun and enjoy the sport."
In our most recent tournament match, our teams went into double overtime and ended with penalty kicks. Coach Allen cheered on all the players from each team, as they each made their debut in this situation. It was a genuine moment of excitement and encouragement all the way around. After the game, parents from both sides walked away complimenting the players and Coach Allen. It was an amazing moment for me as a coach and parent to play such a great group of athletes led by an outstanding coach.
"The best part about coaching is forming relationships with the kids and watching them grow as players and individuals," Allen said. "It is fun to watch them become teammates and learn how to lead, support their team, use good sportsmanship and cheer each other on. I also enjoy getting out there and playing against the kids. So much of learning a sport is about teammates, hard work, practice, and respect and pride for the coaches and team. It makes it worth it when kids are excited to get in the game and feel a sense of belonging to a team."
Allen ended with his favorite memory of the season. "[It] was our last game. It was a tournament game that was so well played by both teams. It was a competitive, tense game that displayed how far we had come throughout the season. Even though we did not win, the kids knew they left it all on the field and felt proud of how they played. I was so proud of the players they had become and look forward to coaching them again."
I look forward to playing you next year, Coach Allen.
\\\
Melissa's personal account above details the type of experiences and leadership that help to shape kids' character in their formative years and beyond. Youth coaches like Eric Allen understand that their role isn't simply to teach children how to play a sport and win as many games as possible; it's also to help develop life skills that they will take with them into adulthood.
My favorite part of the story was Melissa's recounting of how Coach Allen cheered for players of both teams during the penalty kicks. It's not the World Cup, it's youth soccer, and while everyone wants to win, the important thing at that age is to enjoy the experience and develop confidence. It's moments like those, fostered by youth coaches like Eric Allen, that leave a lasting impression on youngsters — and you can watch almost any NFL game on Sunday nights for proof.
Many thanks to Melissa for putting together such a wonderful tribute to someone who is truly making a difference in our county.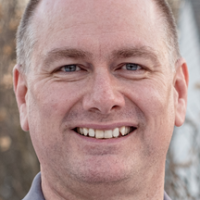 Tom Hardesty is a Portager sports columnist. He was formerly assistant sports editor at the Record-Courier and author of the book Glimpses of Heaven.