Two down, one to go.
It wasn't easy, it wasn't smooth and it certainly wasn't anything like we've experienced before, but somehow, some way, the Ohio High School Athletic Association is still batting 1.000 on completed sports seasons this school year after whiffing on two of three last year.
A year ago at this time, we had just witnessed the heart-wrenching cancelation of the girls and boys state basketball tournaments, followed by the OHSAA's decision to also cancel the entire spring sports season, due to the rapidly emerging novel coronavirus pandemic.

And as the cancelation dominoes fell in virtually every aspect of our lives, student-athletes, coaches and administrators across the state wondered if the stadium and gymnasium lights would be on in the 2020-21 school year.

Or, more poignantly, if they should be on. The future never looked so dark.

A year later, the high school fall and winter sports seasons have been played to conclusion, with spring sports up next. Barring any sort of catastrophe, they, too, will play a season in the next couple months and crown champions.

It truly has been a triumph of the human spirit.

Yes, it would have been easy to continue to duck and cover in the face of Covid-19. It would have been easy to put high school athletics on indefinite hold until the vaccine rollout was well under way. It would have been easy to skip sports entirely this school year and start fresh in 2021-22.

Easy, but wrong.

Everything in life comes with risk. The world is rife with disease, violence, accidents, bad luck, you name it. Nobody's tomorrow is guaranteed. Living in fear of what might happen is counterproductive to actually living.

So the OHSAA—and the sports world in general—found ways to make it work as safely as possible: Face coverings, social distancing, attendance limitations, etc. The lights were turned back on at the stadiums and gymnasiums, and the fall and winter sports seasons have been completed.

And the future looks a lot brighter for it.
Garfield girls are district champs
Congratulations are in order for coach Aaron Gilbert and the Garfield girls basketball team, which is beginning to make trips to the regional tournament a somewhat regular appearance.

The G-Men won their third district championship since 2015 this season when they defeated Champion 64-54 in the Division III Northeast 2 title game Feb. 27.
This is a free preview of Tom Hardesty's Round Two column. You can get full access to future Hardesty columns by signing up for a Portager Sports subscription.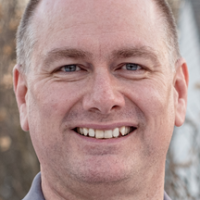 Tom Hardesty is a Portager sports columnist. He was formerly assistant sports editor at the Record-Courier and author of the book Glimpses of Heaven.