Cell phones are rapidly becoming as dangerous on the roads as drugs and alcohol, according to the latest annual report from the Portage County Fatal Crash Review Board.
In 2022, there were 16 fatal crashes that killed 18 people in Portage County, all occurring between Jan. 27 and Oct. 5. The leading contributing causes of fatal crashes in Portage County were four each for "driving off roadway" and "unsafe speed."
"Driving off the roadway was related to unsafe speed, impairment [and] distracted driving," Ravenna Post Commander Lt. Scott Louive of the Ohio State Highway Patrol said.
With "driving off the roadway" often the deadly result of cell phone use by motorists, Ohio is taking aim at drivers who insist on using their phone while operating their vehicle. On Jan. 3, Governor Mike DeWine signed Senate Bill 288, which will strengthen laws in Ohio against the use of cell phones and other electronic devices while driving.
When this law goes into effect April 3, Portage County will see a significant difference in how law enforcement handles distracted drivers.
"Signing this bill is a great honor because this legislation will, without a doubt, prevent crashes and save lives," DeWine said in a statement. "Right now, too many people are willing to risk their lives while behind the wheel to get a look at their phones. My hope is that this legislation will prompt a cultural shift around distracted driving that normalizes the fact that distracted driving is dangerous, irresponsible and just as deadly as driving drunk."
Other causes of fatal crashes in Portage County in 2022 were ACDA (assured clear distance ahead) and other improper action, left of center, pedestrian in roadway, and stop sign.
There were three fatal crashes involving a motorcyclist (rider at fault) and four fatal crashes involving commercial vehicles (commercial drivers not at fault). Although not all toxicology results have been received, at least three fatal crashes involved drugs and/or alcohol. Among them, the average blood alcohol content was 1.75 (the legal limit in Ohio is 0.08).
Fourteen of the 16 crashes occurred on rural roads, with three of the fatal crashes occurring on state Route 14. No fatal crashes were reported during the holiday season.
The 2022 fatal crash numbers were nearly identical to 2021, when there were 16 fatal crashes and 17 related deaths.
The Fatal Review Board is a requirement of Safe Communities, a program of the Portage County Health District, and is responsible for reviewing fatal crashes, identifying trends and recommending countermeasures.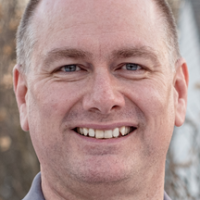 Tom Hardesty is a Portager sports columnist. He was formerly assistant sports editor at the Record-Courier and author of the book Glimpses of Heaven.