The Ravenna School District announced Tuesday it will switch to fully remote classes from Jan. 10-21, hoping to avoid a spike of omicron Covid-19 cases that could keep students home for longer.
In an email to the district community Tuesday evening, Superintendent Laura Hebert said the decision was backed by the school board and all three employee unions.
"Due to family gatherings over the holidays, the Ohio Health Department and the CDC have both projected Jan. 9-15 as the time frame for when the omicron variant cases are due to spike," she wrote.
She acknowledged how difficult the switch will be for parents and said they announced it a week in advance to give families more time to prepare.
"I realize that this situation is inconvenient for many, if not most, of our families; however, it is our belief that these two weeks of remote learning will pay off in the long run — with fewer cases of Covid due to less opportunity to spread the virus in congregate areas," Hebert wrote. "Two weeks now versus two months later is our goal."
Ravenna schools are already being hit with a wave of Covid cases in recent weeks. During the last 14 days, 79 students and 28 staff members have had to quarantine because of positive Covid cases, according to the district's Covid dashboard.
Hebert pointed out that there are two days during the remote learning period that were already off for students: Martin Luther King Jr. Day and a professional development day for staff. There will be eight total remote learning days.
Teachers will use the rest of this week to prep students for remote classes, including sending them home with Chromebooks and supplies.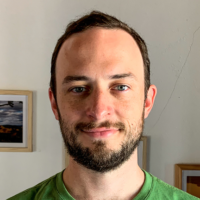 Ben Wolford is the editor and publisher of The Portager.
ben@theportager.com
330-249-1338