When Akron resident Don Jeffrey was growing up in Stow, he dreamed of being a cartoonist. He wanted to be "the next Charles Schulz," creator of the Peanuts comic strip, and have his comics published in a newspaper. But with television on the rise and newspapers in decline, he decided it wasn't a realistic goal, so he went to work in retail.
"I worked, mostly, in visual merchandising and display," Jeffrey said. "You know, the people who do the mannequins and do the decorations for Christmas and stuff, department stores like Macy's and Kohl's, and I worked for Dillard's and Penney's. That's what you have to do in retail unless you're in management."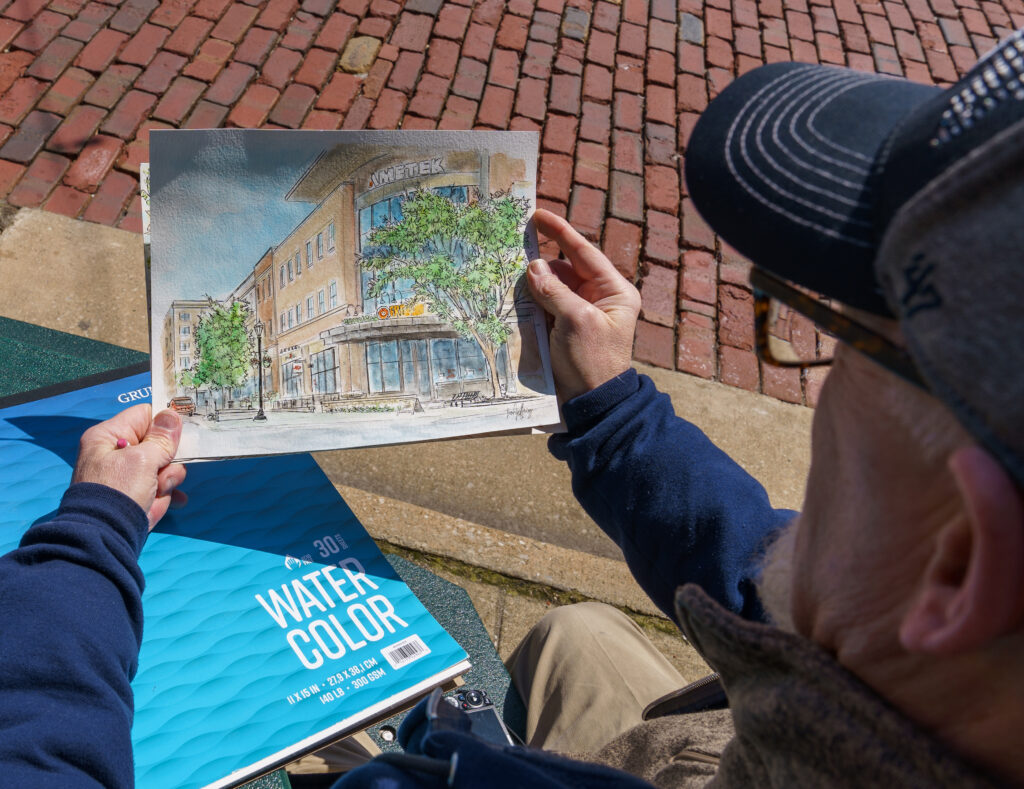 Jeffrey, 63, continued to draw cartoons during his 30 years as a retail clerk. It wasn't until 2016 that he became determined to use his sketching skills to create what he now calls his passion and his sole occupation. One day in 2016, he decided to draw the historic churches near the Akron-Summit County Public Library and began his adventure as an urban sketcher.
"I thought, 'I might be onto something here, this looks better than my cartoons do,'" he said. "I showed my friends and family, and they all thought it was a lot better."
He said he gets favorable responses about the historic buildings in his paintings because they provoke nostalgia, and denizens of an area like seeing their hometown painted in a fresh, new way.
"People seem to like the style I have," Jeffrey said. "I think it's because I come from that cartoon background, and it's a little more lighthearted, it's not architecture (precise architectural artist renditions)."
Jeffrey often sketches from photographs that he takes of interesting neighborhoods. Then, at his home in Akron, he begins to reproduce the image by drawing the picture with a dip ink pen and finishes it with watercolors.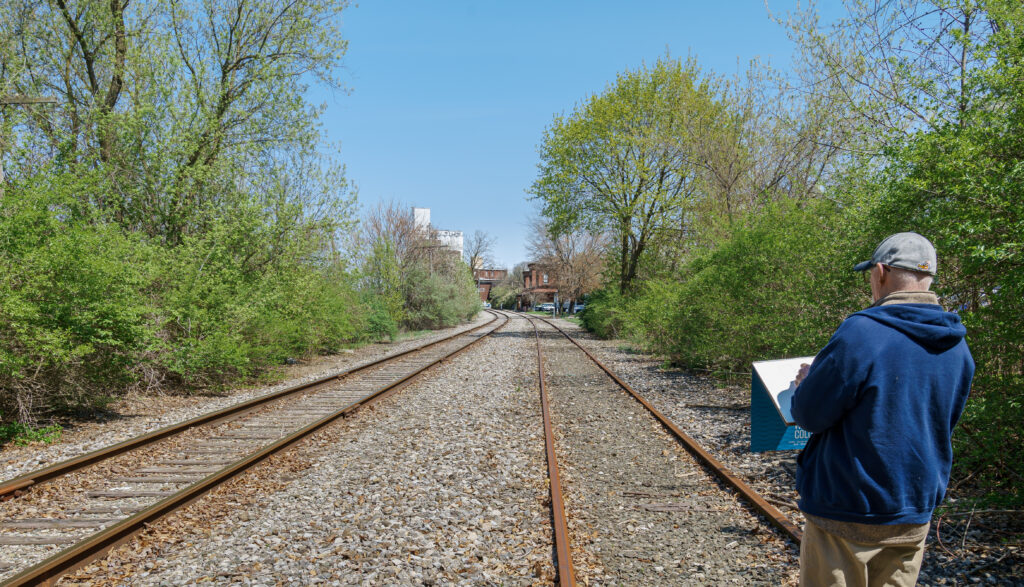 The buildings and neighborhoods illustrated in Jeffrey's paintings are largely in Portage County and the surrounding area, and in Wooster.
Jeffrey's background as a comics artist has helped give the objects in his work bright and playful dispositions. Old buildings seem to take on a new life, and when modern buildings and cars appear in his work, the result is a likeness with much more character than in real life. Jeffrey's paintings and prints offer a celebratory look at cherished hometown neighborhoods.
"You know, people get tired of their art and donate it to Goodwill," Jeffrey said. "I'm fortunate. So far, I haven't seen any of my artwork in a Goodwill store."
Jeffrey will display his artwork at the Kent Art & Wine Festival in downtown Kent on June 4, 2022, from noon to 9 p.m.
Jeffrey's work can be viewed or purchased at his Facebook page at https://www.facebook.com/donjeffreystudio
His work is also showcased at McKay Bricker Framing in Kent and Bibury & Co. in Mantua.