As I sat and watched the opening moments of the "Field of Dreams" game Aug. 12 between the New York Yankees and Chicago White Sox amidst the cornfields of the legendary 1989 movie site in Dyersville, Iowa, I thought to myself: We need more of this.
And not just more Field of Dreams games, which Major League Baseball said there will be: The next contest, between the Cincinnati Reds and Chicago Cubs, will be played Aug. 11, 2022, at the 8,000-seat stadium built for the game. As sports fans, we need more of these magical, goosebump-inducing events, taking advantage of long-lost traditions, creating new ones and displaying an innovative spirit to fully tap into the inherent sense of wonder that sport was meant to provide.
Here are some things I thought of in the Field of Dreams vein:
Give us more: Field of Dreams-type games. How about every Major League team, at least once a season, playing a regular season game in the ballpark of one of its minor league affiliates? Charge minor league ticket prices so the game is affordable, and let the marketing people go to work on making the games daylong events for fans — mini All-Star Game environments, if you will. Make it happen, MLB.
Give us more: NFL games, probably preseason, at college stadiums. There's no reason the Browns or Bengals can't play a preseason game at Ohio Stadium. But go further: Play at smaller venues like the University of Akron's InfoCision Stadium or Kent State's Dix Stadium. Again, the marketing folks could get busy on making these contests weekend-long celebrations of the franchise hosting the game. The NFL's Hall of Fame Game each August is played on the home field of a high school team, Canton McKinley, so there's no reason one preseason game a year for each team can't be played at a smaller college site or even larger high school stadiums such as Massillon's Paul Brown Tiger Stadium.
Give us more: SEC football teams playing tough non-conference games on the road, particularly outside the Deep South. Case in point: LSU, one season removed from a national championship, traveled to the Rose Bowl in Pasadena, California, this past Saturday to play UCLA — a game featuring a big, bad SEC team going up against a squad from the much-maligned Pac-12 struggling to find its footing in coach Chip Kelly's fourth year. Final score: UCLA 38, LSU 27. It's not easy to win big non-conference games away from the cozy confines of your own stadium or region, especially when you have to travel across the continent to play them. More, please.
Give us more: College Football Playoff games. Expansion of the four-team field was discussed even before Ohio State and Oregon faced off in the inaugural CFP title game in January 2015, and it has only intensified since. Increase the field to eight teams. It's only one more round, and if the smaller divisions can do it (with larger playoff fields), so can the big boys. The top four teams in the field could host first-round games at their own stadiums before playing at neutral sites for the final two rounds. This is the same premise as the previous entry: In this format, SEC teams might actually have to play in some bad weather and be forced to win (and build their rosters) in ways other than gearing up for the fast tracks of the southern United States. The thought of watching an SEC team play in 15 degrees and snow or 35 degrees and freezing rain at places like Camp Randall Stadium in Madison, Wisconsin, or Beaver Stadium in State College, Pennsylvania, gets the juices flowing.
Give us more: High school football rivalry games early in the season. While it's fun to think of a rivalry game with a lot on the line late in the year, often what happens is one or both teams are limping to the finish line, taking much of the luster away from the big game. Play these games earlier, like Mogadore-Field in Week 1 and Kent Roosevelt-Ravenna in Week 3 this season, to guarantee fan excitement and general team interest heading into the game. While some rivalries, like McKinley-Massillon, were born to be played in the final week, many often hinge on the teams' season performance. Play them earlier, and the threat of disillusioned fan bases staying home is avoided.
Give us more: Daytime NBA Finals and World Series games. This used to be the case, but at some point marketing types decided every big game in every sport in America has to start after the sun goes down — and finished when it's almost ready to come back up again, with many fans long since having gone to bed before the games are over. On Saturdays and especially Sundays, there's no reason an occasional World Series or NBA Finals game can't start at 3:30 p.m. Eastern. There's a different feel to matinee games; let the fans experience them from time to time with championships on the line. If afternoon NBA Finals games were good enough for Michael Jordan, they're good enough for everyone.
Give us more: NFL regular season games. After playing a 16-game regular season schedule since 1978, the NFL will start a 17-game slate this season. There has long been talk of playing 18 games, which is going to happen at some point and probably ceiling there. To get to this 17-game level, the NFL smartly and finally decided to drop its preseason schedule from four games to three. It doesn't even need that many. Two would be just fine. High school football teams in Ohio play two scrimmages and live to tell. College football teams don't play any. The fewer the preseason games, the fewer the chances of getting players injured, particularly key ones whose presence on the field directly determines a team's chances for success. Yes, this can be avoided by not playing key players in preseason games; but then, what's the point in playing scrimmage games at all if your best players aren't going to see action. Case closed. Move to an 18-game regular season schedule, drop to a two-game preseason schedule (keeping the total at 20, where it's been for over four decades), and we get more meaningful football and fewer excruciatingly boring preseason contests.
Give us more: Games between Big Ten opponents to open the college football season. Ohio State at Minnesota, Penn State at Wisconsin and Indiana at Iowa gave Week 1 a far different feel than the usual Big Stud vs. Sacrificial Lamb games that normally litter the college football landscape early in the season. Rather than wait until late September or early October for the Big Ten season to ramp up, fans were treated to big conference games right off the rip, generating far more excitement and anticipation than the customary 50-point yawners we usually get at this time of year. Keep 'em coming.
Give us more: Field of Dreams games. While MLB has committed to another game in 2022, this needs to happen every year. The spectacle of the best baseball players in the world playing in a tiny stadium carved amidst the cornstalks in the Middle of Nowhere, Iowa, is pure magic. Or, as "Field of Dreams" star Kevin Costner told the crowd as he surveyed the scene prior to first pitch: "It's perfect."
Yes, it was.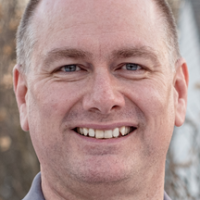 Tom Hardesty is a Portager sports columnist. He was formerly assistant sports editor at the Record-Courier and author of the book Glimpses of Heaven.