The Portage County Land Bank increased its reach in 2022, the organization said in its latest annual report.
By forging stronger partnerships with area nonprofits like Habitat for Humanity and Family & Community Services, the Land Bank — officially known as the Portage County Land Reutilization Corporation — expanded its core work of blight remediation and paved the way for new growth in the county.
In all, the Land Bank injected $3.1 million of property value back onto the tax rolls by redeveloping abandoned or vacant parcels, they reported.
"We are exceptionally proud of new investments the Land Bank has made in historic preservation, commercial development and residential new construction, as well," Land Bank Chair Brad Cromes said. "These efforts will allow us to provide additional value and serve as the test cases for how our Land Bank can help build a brighter future for Portage County."
The Land Bank is a quasi-governmental entity with a stated mission to facilitate the conversion of vacant, blighted, abandoned and tax-delinquent properties back to productive use for the benefit of the community.
According to its recently released 2022 Annual Report, collaboration with local nonprofits led to the Land Bank participating with Habitat for Humanity of Portage County in its groundbreaking ceremony at a former Land Bank property in Ravenna, as well as the Land Bank transferring properties to Family & Community Services for use as an extension of their community work and connections with neighborhood stakeholders in the Skeels and McElrath areas of Ravenna Township.
Other projects in 2022 included:
– The Drakesburg Schoolhouse #2 rehabilitation project: The Land Bank acquired this former 19th century schoolhouse and transferred it to the Freedom Township Trustees for use by the Freedom Township Historical Society.
– The repurposing of a former church building on Waterloo Road near the center of Suffield Township: When completed, it will become the new and extensively expanded home of Suffield Township-based business Crafted Meadery. The building will include a tap room, kitchen, retail space and will also house Crafted's production facility. Full operation is anticipated to be underway later in 2023.
– Reutilization of property for residential use throughout the county: This includes formerly vacant and abandoned property acquired and resold as part of the Land Bank's Open Market Sales program as well as the redevelopment of property under its New Construction Revolving Loan Fund program.
– Through funding made available by the Ohio General Assembly, eyesore properties will be demolished throughout the county: This includes single-family houses, multi-family apartment buildings and commercial structures.
All told, in 2022, the Land Bank recorded 103 open market sales, 84 side lots transferred, 215 demolitions completed, 11 residential rehabilitations and three new construction loans issued. The market sales totaled $1,703,642.
"The Land Bank continues to provide an exceptional return on investment for Portage County residents," Cromes said.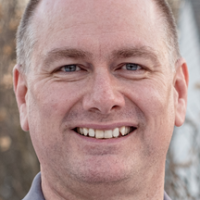 Tom Hardesty is a Portager sports columnist. He was formerly assistant sports editor at the Record-Courier and author of the book Glimpses of Heaven.