A major selling point college football blue bloods pitch to high school recruits is that if the athlete signs to play at their school, the NFL will be waiting.
It's an effective recruiting tool used by all the usual suspects in major college football.
It could also be used by Kent State, because a quick glance of the Golden Flashes' NFL lineage belies its mid-major status.
And it's not just how many — 51 professional players, 42 of them drafted, according to Pro Football Reference — it's who. Greats like Hall of Fame linebacker Jack Lambert of the Pittsburgh Steelers' famed Steel Curtain defense of the 1970s, college quarterback turned NFL wideout extraordinaire Julian Edelman, teeth-rattling linebacker James Harrison, college basketball beast turned freakish tight end Antonio Gates, and mercurial return man Josh Cribbs immediately come to mind, but there are a slew of others — up to and including iconic University of Alabama head coach Nick Saban, who spent time in the NFL as Browns defensive coordinator under Bill Belichick.
This KSU pipeline to the pros continued April 30 when Flashes quarterback Dustin Crum and wide receiver Keshunn Abram signed free agent contracts following the 2022 NFL Draft, Crum with the Kansas City Chiefs and Abram with the New York Jets.
From the Chiefs' perspective, Crum is a win-win experiment. Crum thrived in coach Sean Lewis' turbocharged offense at Kent State, becoming the first Flashes QB to pass for more than 3,000 yards in a season — something which Edelman and Cribbs didn't even do — and finished his career with over 9,000 yards of total offense, joining Cribbs as the only KSU QBs to reach that plateau. Crum also passed for 55 touchdowns in his career.
The Chiefs seem to be made for a quarterback with Crum's style. He likes to sling the ball around, and so do the Chiefs the last several years with potential Hall of Fame QB Patrick Mahomes running the show. Crum will have the luxury of getting a chance to develop in a stable, successful environment — Kansas City under coach Andy Reid has been a model franchise, winning one Super Bowl and reaching another in the last three years — and will have an opportunity to earn a backup spot in an offense that is virtually tailor-made for his skill set.
If Crum fails to earn a job with the Chiefs, they will have lost little in the process. The former KSU signal-caller is a low-risk, high-gain pickup.
Abram's chances of earning a roster spot with the Jets also would appear to be good — for different reasons. The Jets are coming off a 2-14 season in 2020 and 4-13 showing last year, featuring an anemic offense that ranked near the bottom of the league in points per game and yards per game. So clearly, the Jets can use all the help they can get.
And Abram might be able to provide it. He finished with 699 yards and three touchdowns on 47 receptions in the Flashes' 2021 MAC East Division championship season, a key cog in Sean Lewis' offensive machine that averaged 33 points per game.
Regardless of what the future holds for Crum or Abram, you have to think that Kent State's track record of producing top-shelf NFL talent had something to do with the Chiefs and Jets taking a chance on each.
---
History shows it's well worth it for NFL teams to take a flyer on Kent State players — as evidenced by the careers of Harrison, Lambert, Edelman, Gates and Cribbs.
The Steelers signed Harrison as an undrafted free agent in 2002, and all the former Coventry High School standout did was earn five Pro Bowl selections and win two Super Bowls in 14 seasons. Harrison was named the NFL Defensive Player of the Year in 2008.
Harrison was a terrifying force at outside linebacker. He was fast, agile and played angry, intimidation being every bit as much an integral part of his game as execution. His hell-bent-for-leather style and bone-jarring hits fit perfectly with the Steeler defensive mystique and harkened memories of Lambert, who went from playing quarterback and safety at Crestwood High School to a fearsome defensive end/linebacker with the Golden Flashes and middle linebacker with the Steelers.
Lambert was, in a word, vicious. At 220 pounds, he was considered by many too small to play linebacker in the NFL even though he stood 6-foot-4. What's more, he weighed just 205 as rookie when Pittsburgh drafted him in the second round in 1974.
It didn't matter. Lambert played at a level of intensity that few opponents could match — or wanted to match. He imposed his iron will on offenses, the fiery, emotional leader of a legendary defense that helped carry the Steelers to four Super Bowl titles in six years in the 1970s. Lambert was inducted into the Pro Football Hall of Fame in 1990 after 11 seasons of some of the toughest, meanest linebacker play the game had ever seen.
Then there's the terrific trio of Edelman, Gates and Cribbs, all three of whom reinvented themselves in the NFL. Edelman was a shifty dual-threat QB at Kent State whose knack for finding holes to snake through in a defense translated perfectly to his position switch to wide receiver when the New England Patriots selected him in the seventh round of the 2009 draft.
A gifted athlete with the swagger and innate football sense to match, Edelman became the quintessential Bill Belichick project player, seamlessly transitioning from college quarterback to NFL wideout on a team loaded with stars — chief among them Tom Brady — but in dire need of a go-to receiver. Edelman filled that void to the tune of 620 catches for 6,822 yards and 36 touchdowns in an 11-year career, capped by his MVP performance in Super Bowl LIII among his three championship rings.
Gates saw Edelman's position switch and raised him a sport switch. After starring on the Flashes' Elite Eight men's basketball team in 2002, Gates was signed by the San Diego Chargers as an undrafted free agent in 2003. He quickly developed into a Hall of Fame-caliber tight end, earning eight Pro Bowl selections and a spot on the NFL's All-Decade Team of the 2000s. In 16 seasons — a testament to his strength and durability at such a demanding position — Gates caught 955 passes for 11,841 yards and 116 touchdowns.
Canton most certainly is next for this KSU great.
Which brings us to Cribbs, who was Edelman before Edelman. Cribbs was a dual-threat dynamo of a quarterback at Kent State who, like Gates and Harrison, went undrafted before bursting onto the NFL scene and, like Edelman, switched positions en route to a star-studded pro career.
Cribbs joined the Cleveland Browns in 2005 and became one of the NFL's all-time great return men. He is tied for the NFL's career record in kickoff returns for a touchdown with eight, and also owns the NFL record with two kick returns of 100 yards or more for touchdowns in the same game. Cribbs was a three-time Pro Bowler, was named to the NFL's 2000s All-Decade Team is a member of the Cleveland Browns Legends.
By all rights, Cribbs should be in Canton after a 10-year career that established him as one of the greatest kick returners who ever lived.
Now, Crum and Abram are the newest entries into Kent State's NFL pipeline. And if the past is any indication of the future, it wouldn't be wise to bet against them.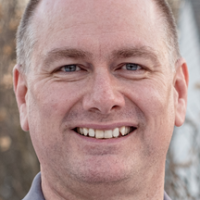 Tom Hardesty is a Portager sports columnist. He was formerly assistant sports editor at the Record-Courier and author of the book Glimpses of Heaven.