Local mixed martial arts fighter Jessica Eye is calling it a career.
The 2005 graduate of Rootstown High School made her professional MMA debut in 2010. On July 2, "Evil" Eye announced her retirement from the sport immediately following her loss to Maycee Barber by unanimous decision in a women's flyweight bout during the early prelims of UFC 276 at T-Mobile Arena in Las Vegas, Nevada.
After the fight, Eye removed her gloves and placed them in the center of the octagon — a symbolic gesture of retirement by MMA fighters.
Eye ends her career with a record of 15 wins (1 by knockout) and 11 losses in 12 years as a professional. She competed in the prestigious UFC the last nine years.
In a post-fight interview following her loss to Barber, Eye addressed her retirement with commentator Joe Rogan: "Yeah, I think it's time. I've been a pro since 2009, I've had plenty of UFC fights. … I've won inside the octagon, I've lost, but I've spent my entire 20s and most of my 30s [fighting]. I'd like to see what the rest of the world looks like."
Eye, 35, finishes with a 5-10 record in UFC competition. Among her career accomplishments, Eye was the ROC (Ring of Combat) women's champion at 130 pounds in 2011 and was named the Comeback Fighter of the Year in 2018 by MMAJunkie.com.
Congratulations to Evil Eye for making her mark in one of the most demanding sports on the planet. It takes a certain kind of person and a special type of athlete to step into the cage, and Eye did it for over a decade and came away with more wins than losses in her pro career.
She has done Rootstown — and all of Portage County — proud.
\\\
Now, on to a topic where pride too often seems to be in short supply: your Cleveland Browns.
This time a year ago, the Browns seemed to be on solid footing at quarterback with Baker Mayfield and at wide receiver with Odell Beckham Jr. and Jarvis Landry.
Twelve months later, both positions are a mess. OBJ is busy polishing the Super Bowl ring he won with the Los Angeles Rams, Landry has left the North Coast for the Gulf Coast to play for the New Orleans Saints, and Mayfield might play for the Browns this year, or not.
The situation at wide receiver is the good news in all this, which is saying an awful lot. Under normal circumstances, an NFL team losing its two best receivers from one season to the next would cause panic attacks throughout the organization.
But first, you need a quarterback to throw the ball to the receivers, and right now the situation at quarterback is so bad, an unmitigated disaster would be an improvement. I'll put it like this: Get used to the names Jacoby Brissett and Joshua Dobbs, because you're going to be hearing a lot of them.
See what I mean about the wide receiver situation? Doesn't seem so bad now, does it?
All of this because on March 18, Browns owners Jimmy and Dee Haslam traded three first-round draft picks — that's right, three — to the Houston Texans for Pro Bowl quarterback Deshaun Watson, signing Watson to a five-year, $230 million contract. Every penny of it guaranteed.
No one would fault the Haslams for wanting a quarterback who has the highest career completion percentage of all time and is second in all-time career passing rating. Watson went to three straight Pro Bowls. The guy can play quarterback.
The problem is, he may not play it for a long time with the Browns. He came to Cleveland after missing the entire 2021 season because of multiple sexual misconduct lawsuits, which had prompted the Texans to toss the legal hot potato to the Browns, who were only too happy to grab it with bare hands. And for that, the Haslams should be, and have been, excoriated. They have unwittingly placed themselves smack dab in the middle of a public relations nightmare.
Not merely for bringing Watson on board, which gives the Browns a bad look all by itself due to the raft of sexual assault allegations against Watson. But also for giving the Texans first-round picks in 2022, 2023 and 2024, and for guaranteeing his entire monstrous contract when his availability is in question.
That's a lot to part with on draft day and a lot to give a player whose status is in limbo. No one can say the Haslams aren't generous.
It's important to remember that Watson has been convicted of nothing, and 20 of the 24 lawsuits against him have been settled. But the weight of the evidence and a recent New York Times investigation raise serious questions about his behavior.
Amid all this, the rumor mill has been in overdrive for months regarding a suspension of Watson by the NFL, which ranges anywhere from a year or more to just a few games, depending on where you're getting your information and when. This much is certain: Watson will be suspended.
The Browns are crossing their fingers it's only for a few games, because Brissett, the presumed starter in Watson's absence, really isn't built to carry a team long-term. Yes, he did start a couple years for the Colts, but in reality he's a journeyman who will start for a team that needs a QB and play backup on a team that already has one.
If Watson gets the dreaded one-year suspension, the Browns almost certainly will bring in a starter from the outside, with the 49ers' Jimmy Garoppolo mentioned as a likely candidate in that scenario.
And what of the Browns' starting quarterback the last four years? By bringing Watson into the fold, the Browns basically told Baker Mayfield goodbye. Truth be told, Watson is a better quarterback than Mayfield — far better, actually — so the Haslams clearly figured that taking a suspension hit on Watson, regardless of length, was worth the eventual upgrade at the most important position on the field. It wouldn't be shocking to see Mayfield traded before July is out.
As for the wide receivers, the addition of four-time Pro Bowler Amari Cooper will help soften the blow of losing OBJ and Landry, although much of that crew is young and unproven. So at the moment, it's messy.
Which is a whole lot better than what's going on at quarterback, at least in the short term. But it's the long term where the Haslams are staking the Browns' future.
And their own reputation.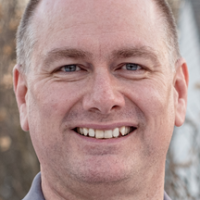 Tom Hardesty is a Portager sports columnist. He was formerly assistant sports editor at the Record-Courier and author of the book Glimpses of Heaven.