Russ Swartz has covered a lot of ground and cut down a lot of nets over the course of his career in basketball, which spans, well, almost every day he's been alive.
The 1981 graduate of Mogadore High School became his alma mater's all-time winningest boys basketball coach when his Wildcats defeated Kidron Central Christian 57-45 in the Norton Div. IV Sectional semifinals Feb. 22 in Mogadore. The win was the 238th for Swartz in his 14 years coaching the Wildcats, breaking the mark previously held by the man who coached him in high school, Tom McClary, who went 237-140 at Mogadore.
With the 2021-22 campaign now concluded, Swartz' mark at Mogadore stands at 238-103 and includes seven league championships (this season being the latest after a 17-7 finish), four second-place showings, 11 sectional titles, three district championships and an Elite 8 appearance in 2019.
But that's hardly the whole picture. Swartz is 460-309 in 34 years as a high school boys basketball coach, which includes six years at Southeast and 14 more at Norton. Swartz went 68-61 with two league championships and two sectional titles from 1988-1994 at Southeast, then posted a 154-145 record with four league runner-up finishes and a sectional title at Norton from 1994-2008.
Throw in the fact that Swartz, after a standout playing career at Hiram College, served as a graduate assistant under the now-iconic Bob Huggins at the University of Akron; started as a junior on Mogadore's 1979-80 basketball team that posted a perfect 20-0 record in the regular season and won the Associated Press Class A poll title; and even was a starting wide receiver on the Wildcats' football team that captured the Class A state championship in 1979 — the school's first in the playoff era — and Swartz' career has been every bit as interesting as it has successful.
So, in that vein, here is a peek inside the mind of one of the most successful high school basketball coaches in Portage County history — in his own candid words.
Q: What have been the biggest keys to your success as a coach?
A: I believe there are multiple reasons: a) The No. 1 key to success and longevity is the support I receive from my wife Dianne of 34 years. It's hard to be a coach's wife and hear people talk about your husband and son. Our parents, especially our dad who is a retired teacher and coach, instilled in us at an early age the importance of hard work and dedication by showing us the importance of working on our skills 12 months a year. b) Players — we have been fortunate to have players that have bought into our system over the years. They have experienced individual success and team success, which has led them to develop confidence in what we do. c) Great assistant coaches — at Southeast, we had Ted McDivitt and Rod Truman for five years; at Mogadore, Steve Lutz 13 years; and at Norton and Mogadore, Rod Swartz 19 years. Their basketball knowledge and support over the years is second to none. I could not have asked for better people and/or basketball minds to work with over the years. d) Our system. I am a system coach. I believe in our system each and every year. The best thing about it is we can tweak it each year to fit our personnel. Our system is very similar to what it was in the early years. Over time, especially at Norton, my brother Rod and I would tweak our offense and defense because we were the smallest school in the Suburban League for the first 12 years and we were trying to figure out a way to compete with Green, Wadsworth, Hudson, etc. on a yearly basis. The system is a product of our experiences as high school and college players and the coaches we had, and also from the experiences I had with coach Bob Huggins when I was a graduate assistant for him at the University of Akron from 1986-88.
Q: What moments stand out to you over the course of your career?
A: There are so many. Over the course of 34 years, the most important thing is seeing former players have successful careers and become successful husbands and fathers. Great example of this: a former player (Mike Duma) married my daughter and her husband this past summer, which was an extremely proud moment for me in many ways. There are so many players from my entire 34 years that I have contact with it is truly unbelievable. After winning league championships, district championships or a career milestone of some sort, the amount of congratulation texts are amazing.
Other moments that stand out is the winning throughout the years. To be able to experience those moments over time is something I will never forget. Sharing the championships with the players and watching them experience that success never gets old. Also, from a personal perspective, being able to coach my son (Lukas) for four years and for him to be a part of three league titles, one district runner-up, one district championship, one Elite 8 appearance and an overall record of 75-25 was a wonderful experience. Watching him develop as a player and a young man over the time was definitely a proud moment.
Q: Your coaching career has spanned more than a generation. How are today's players different than when you first got into coaching?
A: I don't know if there is much of a difference in the players themselves, especially once they are on the court. I know there has been a change in society over my coaching career. There has also been a change in the way the OHSAA conducts its business. Recruiting, transferring, AAU and open enrollment rules have affected the mindset of players and families over the years as well (that's a whole different topic). I still believe players want to be coached hard and will still respond to being coached hard. Listen, I know I am still a very demanding coach, but I truly believe it is a part of why our program is where it is today. We have used the old saying "it's harder to play for us than against us" to our players in the past because we think it fits. I do know that when our opponent beats us, it's usually a pretty big celebration for them. That being said, players from the past that have seen games over the years will comment on how soft I have become.
Q: How is basketball itself different now than when you first started coaching?
A: There is a lot more dribbling and isolation basketball today at all levels. At the college and pro levels, there is no five-second rule for players being closely guarded while dribbling because of the shot clock. At the high school level, it is still a rule but not called very often. If people want more ball movement and player movement in today's game, start enforcing that rule regardless of shot clock. I believe because of this and the three-point line, basketball is a guard-dominant game. It used to be everyone wanted big men. Today's game allows guards to control everything. I used to tell my son Lukas that a six-foot guard that can handle the ball, pass, and shoot at a high level can control a game more than a big man. With that being said, we will always take a big guy.
Q: Overall, do you like the trajectory high school basketball is on, or are there things that concern you about where the game is headed?
A: I think high school basketball itself is fine. I believe high school athletics have changed over the years but not for the better. Recruiting, open enrollment and transferring are a big part of the OHSAA experience. When there is a bylaw in place and it specifically relates to transferring and there are multiple exceptions to that bylaw, in my opinion it's probably not a good bylaw.
Q: You were a starting wide receiver on a state championship football team at Mogadore, then a starter on a basketball team that went 20-0 and won a poll state title. What lessons did you learn from Norm Lingle in football, and Jerry Butcher and Tom McClary in basketball, that you have carried with you as a coach and impart to your players?
A: Lessons learned from high school coaches, college coaches, Coach Huggins, and our dad, the few that stand out are: the preparation that it takes both in season and out of season to be successful, being a good teammate no matter what your role is, and the commitment and loyalty you need to have to your team, school, and community.
Q: The 20-0 team in 1979-80 you played on at Mogadore was heavy on deadly outside shooters such as yourself, Tom Pollock and Steve Lutz. But there was no three-point line in high school basketball back then, and that team eventually lost in the district finals to a Berlin Center Western Reserve squad that used its size advantage inside to pull the upset. So two-part question: In your mind, was that Mogadore team your junior year a state champion with a three-point line, and in what ways has the three-pointer been good and bad for high school basketball?
A: Yes, we would like to think the three-point line would have been beneficial to us back then. We were a perimeter-oriented team before it was popular. It's probably why I have always tried to take advantage of the three-point line as a coach. I enjoy it at all levels of basketball and is probably a big reason why the game is so guard-dominant now. If you can shoot the three consistently, you can hide weaknesses that your team may have. I never played with the three-point line as a player in high school and college. Played with it after college in rec leagues and made 10 threes the first time I played with it. As a coach, I have always tried to think as a player what I liked or disliked about how opponents played. We loved playing against zone defenses because we thought it was easy to get and make shots against zones (I think that is why I don't like playing much zone as a coach). Also, I thought playing against tough full-court and/or half-court man-to-man defense was hard when it was done right (I think that is why I like to try do that as a coach).
Q: What rules changes, such as a shot clock, would you like to see the OHSAA make?
A: I don't think the shot clock is needed at the high school level, but I would be fine if it was implemented in our game as long as the five-second 'closely guarded' rule was enforced. Also, if the basic rules of basketball were enforced consistently, the game doesn't need changes. Examples would be three seconds, carrying the ball, traveling, and hand-checking and fouling in general.
Q: A movement is currently under way exploring the possibility of rekindling the old Portage County League, which you played in during your high school days. Would you like to see the PCL come back, and what do you think the chances are of that happening?
A: I would love to see the old PCL back in some fashion even if it was 6-10 schools. I believe most of our youth teams compete in most sports within Portage County. If it's good enough for the youth, then why isn't it good enough at the high school level? I think each school and community has to ask themselves, "What is best for our kids?" If the honest answer is stay where we are, then those schools should stay. If the honest answer is to get back to the Portage County League, then let's get it done.
Q: After your playing days at Hiram College, you coached a couple seasons under Bob Huggins at the University of Akron. What did you learn from Coach Huggins, who is now a college basketball icon, and what stands out about your time at Akron? Also, have you remained in contact with Coach Huggins?
A: I worked with him from 1986-88, and he is obviously a mentor of mine. Still use a lot of Xs and Os that I learned from him in our system. Yes, I am still in contact with him through phone calls, I have been to his games, we have taken our players to his team camps, and I hook up with him at coaches clinics. A few years ago before my 400th career win he called and wished me good luck, and in typical Coach Huggins fashion said to get it done — but he used a few other words.
Q: Knowing what you know now after all these years of being a head coach, what would you tell your younger self when you were just starting out in your career?
A: That I didn't have all the answers and that there is no substitute for experience. Each year is going to bring highs and lows. Enjoy the wins and the positive experiences and the relationships that you create. Don't let the losses consume you or affect who you are and what you believe in. I have been one of those coaches that took losses harder than I should have and in some cases not enjoy the winning enough. It is extremely hard to build a program and to consistently win. Enjoy it!
Q: Mogadore has had one team make it to the state level in boys basketball, the 1963-64 squad that reached the Class A semifinals. Your 2019 team came close, reaching the regional finals in your son Lukas' junior year. Do you feel the foundation is in place in your program to take that final step and get Mogadore to the state tournament?
A: 1964 state semifinalist, 1983 and 2019 Elite 8, 1979-80 No. 1 ranking in the state … yes, the foundation has always been there at Mogadore. I think there are a lot of programs that would love to have our success. Mogadore has won 1,145 games throughout its history. There has always been a level of success for Mogadore basketball. I feel very fortunate that my family and I have been a part of that success. Between myself, Lukas and Rod, we were a part of league championships as players and/or coaches in 10 of the school's 13 league titles (1979, 1980, 1983, 2015, 2016, 2017, 2018, 2019, 2021 and 2022). Also four of the nine district championships (1983, 2012, 2015 and 2019).
Q: What do you want your players to take into adulthood that they learned from playing basketball for Russ Swartz?
A: Positive memories as a player. Want them to experience success as an individual player and as a member of the team. Want them to improve their skills and knowledge each year as a member of the program. More importantly, want to help them develop into young men who have successful careers and who become successful husbands and fathers. Want them to look back on their playing days and have a better understanding why they were coached hard by a demanding coach.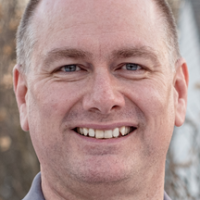 Tom Hardesty is a Portager sports columnist. He was formerly assistant sports editor at the Record-Courier and author of the book Glimpses of Heaven.