When students at Leighton Elementary in Aurora returned from spring break this year, they were shocked to see a new addition to their school:
A brand-new rock wall.
Thanks to funding from the Aurora Schools Foundation, the rock wall, which spans 40 feet, was installed over spring break. Staff had kept news of the rock wall a secret to students, ensuring the element of surprise when they returned.
"It's so cool to have a rock wall in our school," fifth-grader William Siebold said. "I've seen them at big gyms, but not in a school. It adds a new element to our class, like outdoor learning but inside."
The integration of climbing to the curriculum will help students target areas such as spatial awareness, balance and agility.
Physical education teacher Karli Scaffide knew that asking the district to fund the rock wall was unrealistic. So Scaffide approached the Aurora Schools Foundation in the fall of 2022 and was awarded the grant money to fund the complete cost of the project, totaling nearly $10,000.
"The Aurora Schools Foundation made it known every time they spoke that they want to continue to provide innovative opportunities for our students," Scaffide said. "I thought this project was a great way to do just that."
Over the past five years alone, the Aurora Schools Foundation has given more than $131,000 to fund grants submitted by teachers of the district.
The Aurora Schools Foundation, established in 1994, is a nonprofit run by volunteer trustee members of the community. Funding of grants is made possible by generous donations from community members, businesses and annual fundraising.
To donate or learn more about the Aurora Schools Foundation, visit www.auroraschoolsfoundation.org.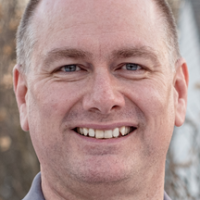 Tom Hardesty is a Portager sports columnist. He was formerly assistant sports editor at the Record-Courier and author of the book Glimpses of Heaven.