The AARP Foundation Tax-Aide program is looking for volunteers from the community to help Portage County residents file their personal taxes.
The program is an IRS-approved service that provides free tax filing to anyone, with a special focus on people 50 and older and lower to middle-income taxpayers. The nonprofit has locations in Kent, Ravenna and Streetsboro.
The program's volunteer numbers declined when Covid safety regulations forced operations to go fully online. Many volunteers were unable to provide virtual service, Denise Mote, a volunteer specialist for the program, wrote in an email to The Portager.
"I could go on for pages about the program, both its value to taxpayers and its benefit to the volunteers themselves," Mote said.
New volunteers usually attend an orientation training in mid-December and a full week-long training class the second week of January. Volunteers gain experience in a number of roles from tax filing to program operations and management.
Applications are available on the volunteer website or by calling 1-888-227-7669.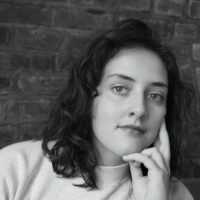 Natalie Wolford is managing editor at The Portager. A native of Randolph, she studied film in New York City and is producing a feature-length documentary about her aunt, a small-town journalist.