Editor's note: This is the first in a three-part series for Portager Sports.

There was a day when high school athletics in Portage County was wrapped up in a nice, tidy box.

That box was the Portage County League, and inside it could be found all but three of the high schools that are situated within the county's borders. Two, Mogadore and Woodridge, were the only members not located in Portage County, instead sitting nearby in Summit County — although roughly one-quarter of the village of Mogadore spills over into Portage County.

It was a league that made perfect cultural, historical and geographical sense, home to Crestwood, Field, Garfield, Rootstown, Southeast, Streetsboro, Waterloo and Windham of Portage County, along with the two Summit members.

However, that day ended at the conclusion of the 2004-05 school year when those 10 schools were absorbed into the new Portage Trail Conference. The PTC also brought in fellow Portage County schools Kent Roosevelt and Ravenna along with other schools from Summit and Stark counties, setting in motion a mish-mash of revolving-door membership and ever-expanding geographical coverage across several counties almost since the day the new league started play. And the nice, tidy Portage County League box, which had existed since 1922, was tossed onto the trash heap of history.

But like a phoenix rising from the ashes, a movement has begun to reverberate throughout the hamlets and farmlands of Portage County, a movement to unite the county's schools under one banner, to become reacquainted with old friends, to connect with each other once again culturally, historically and geographically.

A movement to revive the Portage County League.

That movement, the embers of which continued to smolder just under the surface of the PTC and its many incarnations since 2005, has begun to take official shape under the auspices of acting league Commissioner Gregg Isler, a graduate of Windham High School and the school's former superintendent who now serves as Director of Business at Southeast; Assistant Commissioner Brittany Dye, a graduate of Crestwood High School who is director of volleyball operations and head volleyball coach at Hiram College; and Assistant Commissioner Tom Nader, a graduate of Rootstown High School and former sports editor at the Record-Courier.

Isler, Dye and Nader are the vanguard of a movement to round up most of the PCL's final members at the time the league disbanded in 2005 and help bring them back together in a revived Portage County League. As of the 2021-22 school year, the 12 high schools of Portage County will be spread across six leagues (seven if you count divisional alignments within leagues). The only remaining schools from the old PCL that are still together are Mogadore, Rootstown and Southeast in a vastly scaled down Portage Trail Conference that has been whittled to just six schools.

It's a situation that the three commissioners — not to mention many throughout the county — find unacceptable on several levels.

"There are a lot of moving pieces that brought about this movement," Dye said. "For me personally, I want to see communities filling stadiums and gyms again. I don't want kids riding the bus for hours on a school night. I want parents to be able to make it to their kids' events.

"This is not just about bringing back the PCL, it is about creating an excellent league that serves our kids and communities. If it doesn't work out, at least we can say we tried."

A press release issued May 24 by Isler, Dye and Nader served as the official opening salvo for reviving the PCL. It included a list of 11 schools (at the moment) that have received overtures in one form or another about exploring the possibility of joining the proposed new league: Crestwood, Field, Garfield, Mogadore, Lake Center Christian, Ravenna, Rootstown, Southeast, Springfield, Waterloo and Windham. While Lake Center Christian (Stark County) and Springfield (Summit) are not Portage County schools, both were in the Portage Trail Conference at one time.

"At this point, most of the feedback has been very positive," Isler said of his group's early community outreach efforts. Meanwhile, official discourse with the schools themselves is in the very early stages. "Outside of the email asking schools if they would be willing and open to discussing options of a 'new' PCL, very little communication has existed. The committee wanted to be very respectful of the time requirements needed at the end of a school year."

But the committee hopes to ramp up discussions as soon as they are viable for the proposed members.

"At this time, there have not been any official meetings scheduled with prospective schools," Nader said. "Our plan was to present school superintendents with the idea and the vision and allow them to have time to discuss it internally before setting up meetings for the middle of June. Our hope is to simply get an opportunity to explain in a little bit more detail what exactly our vision is and how we plan to make it happen. We also feel it is very important to listen just as much so we can learn about what each district specifically is expecting from the league. Or to find out what exactly we fell short on in meeting a district's needs if they decline our invitation. Our initial announcement letter was sent five days ahead of the press release, directly to all of the superintendents and athletic directors."

Which came about two months after the idea of a new PCL was hatched.   "It began in early March 2021," Nader said. "After seeing a conversation spark on Twitter that was centered around the topic, I started thinking about it more. As schools have left the Portage Trail Conference over the last few years, there has always been that question or thought on whether they would ever consider returning if the situation was right. In those thoughts, I guess I kind of made up my mind that I wanted to try to do something to see if it could become a reality again. Not to be overdramatic, but it just seemed like time to start doing something to try to make it happen instead of continuing to just talk about what if it did happen.

"In that specific Twitter conversation, one of the tweets had come from Southeast Superintendent Bob Dunn, who said that Southeast would be open to the idea of the PCL re-forming in some format. I texted him to see how serious he was about it, and that led to more in-depth conversations and really set our committee into motion.

"As a committee, we held group-chat meetings in April and May," Nader continued. "Each lasted two-three hours. They were focused meetings that covered many different topics. As a group, since April, we have remained in contact on a regular basis. It is a group that has a lot of synergy and really appreciates all perspectives. It allowed us to work quickly but without overlooking important details."

The current list of 11 prospective members for a new PCL was arrived at after careful consideration.

"As a committee," Dye said, "we discussed enrollment, competitive balance and proximity. We tried to select schools that would remain in the league long-term and would align with our core values. Hopefully, after talking with school leaders, we can better gauge when schools will be able to make the move."   According to the committee, there are certainly plenty of good reasons why a new PCL could and should work. Front and center among those is the league situation as it stands now, which has become confusing and even divisive in the communities themselves. The league alignment in Portage County, including the 10 teams of the old PCL at the time of its 2005 disbanding, heading into the fall looks like this: Aurora (Suburban League), Crestwood (Chagrin Valley Conference), Field (Metro Athletic Conference), Garfield (Mahoning Valley Athletic Conference), Kent Roosevelt (Suburban League), Mogadore (Portage Trail Conference), Ravenna (Metro Athletic Conference), Rootstown (Portage Trail Conference), Southeast (Portage Trail Conference), Streetsboro (Metro Athletic Conference), Waterloo (Mahoning Valley Athletic Conference), Windham (Northeastern Athletic Conference) and Woodridge (Metro Athletic Conference).

"I think that the current circumstances were unavoidable. But I do worry that they will be difficult to maintain," Dye said. "New rivalries can be made over time, but far travel is difficult on students and families. Fan apathy toward unfamiliar opponents makes a direct impact on your teams not getting the fan support they deserve and the gate money that schools need.

"The main point I would like to get across is that we are here to serve the kids. We are flexible and open to ideas in order to make the best league possible for these schools. The reaction has been overwhelmingly positive (in the communities). Everyone seems excited and supportive."

Said Nader: "I think this movement has existed in various forms of momentum for a few years, but there had never been an organized effort to coordinate anything further than casual conversations. I think every district has made the decisions that they felt were best for their student-athletes at the time they made their decision. I think the student-athletes of Portage County deserve the opportunity for a league that features more natural opponents. So many of those same 'opponents' will one day be their friends, co-workers, family, etc. That being said, I would never judge a district for making the decisions they make. They put a lot of passionate thought into being leaders to create opportunities for their student-athletes."

And as student-athletes, which Isler, Dye and Nader were at their respective schools, the benefits of playing opponents with whom you share much in common are many.

"I loved the idea that I was competing against my 'neighbors,' that I was competing against other student-athletes that were actually just like me but just went to a different school," Nader said. "I liked the rivalries, hearing the stories about historic teams and wondering if any of the teams I was on would some day be talked about the same way — inside my own locker room or another school's locker room. I liked the idea that people from within the county had family lineage and that an opponent's father was also the owner of the local sports equipment store. Or maybe their father ran the local bank, was the guy who owned the auto body shop that fixed my car.

"These are things I remember being important and made me understand the importance of community."

Dye's memories of her days at Crestwood are similar.

"When I played in the PCL, I loved that my friends and family were at nearly every one of my games to support me and my team," she said. "I also loved going to support my Red Devils as a fan. I went to my friends' games — football, soccer, basketball, baseball, you name it. We always had big student sections. I also loved that I would see my competitors at the Roller Hut in Garrettsville. Or that I knew of families and last names because my older brothers had played against them. I loved that everyone got their gear from Sports Xpress, and occasionally you would run into them. Overall, it was about families, friends and communities coming together. And who could forget that infamous chant, 'PCL! PCL! PCL!'"

To hear that chant again, there is work to be done. After all, it can be difficult to get 11 people to agree on something, let alone groups of people from 11 different schools.

"We are currently in the stage of contacting district superintendents and athletic directors to schedule formal meetings," Nader said. "We don't intend for these meetings to specifically end with yes or no responses to our invitation. We simply want the opportunity to discuss our vision further. We simply want to hear more about what the districts expect and need from a league. The conversations that initiate from there will determine the future timeline."

Dye, for one, is optimistic that the end result — whenever that comes — will be a revived Portage County League.

"I feel that the new PCL could be a reality. It makes sense in a lot of ways, so I would not call it a longshot," she said. "But I also understand that there are many other factors for districts to consider that we don't know about."

Next week, this column will examine what those factors might be — and how they can be addressed to make a new Portage County League rise from the ashes.

\\\

Here is the committee's May 24 press release kicking off its efforts to revive the Portage County League, in its entirety:  
A county-wide committee has opened conversation with 11 area schools with the intent to offer a formal invitation to join a revived Portage County League.
After hearing a surge in interest from area coaches, administrators and community members, among others, a committee formed to explore the idea to bring back the league, which dates back to 1922, as a realistic and forward-thinking version of its former self.
The group's vision is to not simply revive the league, but to do it with an innovative perspective that captures all of what made the PCL historically great, while also introducing a diverse set of new opportunities that can push the league to the forefront of education-based athletics. In the process, the league would create the best experience possible for student-athletes, student bodies, parents and communities.
The committee crafted an earnest, detailed and thoughtful outline for the league that offers a comprehensive blueprint for what it could offer and has opened dialogue with Crestwood, Field, Garfield, Mogadore, Lake Center Christian, Ravenna, Rootstown, Southeast, Springfield, Waterloo and Windham to discuss the following concepts in detail: 
Neutral and unbiased league commissioner
Heightened education-based athletics
Prioritized leadership and learning opportunities
Immediate financial savings and longterm financial stability
Unwavering emphasis on sportsmanship
Innovative scheduling to better serve students, families — and to create equity among all sports and all genders
Yearly academic and athletic banquet to recognize outstanding student-athletes
Media coverage and how it relates to student-athlete opportunities
Increased digital presence
Tradition and history
The Portage County League has received commitments from Gregg Isler to act as league Commissioner, along with Brittany Dye and Tom Nader serving as Assistant Commissioners.
"The foundation for the new PCL will be the student-athlete," Isler said. "All student-athletes in the new conference will be provided experiences that allow for social, emotional and athletic growth through the competition and collaboration of the member schools."
The challenges school boards, school districts and school administrators face in making this type of decision cannot be understated," Isler added. "That being said, the grassroots committee is confident the increased dialogue is important so all stakeholders have information on how the new PCL would look from an educational and athletic viewpoint, in addition to the potential fiscal savings."
Dye added, "Many districts are facing financial uncertainty and division among community members. It is our hope that the new PCL can help address these issues by cutting costs and bringing people together again."
Nader added, "A lot of thought has been put into our plan, because we know the dynamics of the county's districts are much different now than they were when the PCL last existed. We want to appreciate and recognize the history of the old PCL, but more importantly we want to reinvent it to a better, modern version of itself."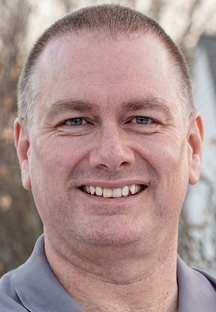 Tom Hardesty is a Portager sports columnist. He was formerly assistant sports editor at the Record-Courier and author of the book Glimpses of Heaven.