It's the greatest debate in sports: Who's No. 1?
Or, in today's parlance, the G.O.A.T. (Greatest Of All Time for those who might have been off-planet for a decade or so).
We love to debate (read: argue) about who's the G.O.A.T. in every sport at every level.
NBA: Michael Jordan or LeBron James? Michael Jordan or Magic Johnson? Michael Jordan or Wilt Chamberlain? Michael Jordan of the Chicago Bulls' first three NBA titles or Michael Jordan of the Chicago Bulls' last three NBA titles?
NFL: Jim Brown or John Elway? Jim Brown or Tom Brady? Jim Brown or Joe Montana?
MLB hitter: Babe Ruth or Lou Gehrig? Babe Ruth or Hank Aaron?
MLB pitcher: Cy Young or Walter Johnson? Cy Young or Nolan Ryan?
NHL: Wayne Gretzky or … OK, there's no argument on this one. It's Gretzky.
A friend of mine and I go round and round about the NBA G.O.A.T. I say Michael Jordan followed by LeBron James. He says Magic Johnson — and LeBron is a stiff. I win based on his complete absence of credibility.
The same friend and I also spar on who was the better football coach, Jim Tressel or Urban Meyer. He says Tress, I say Urb. He says Tress was a far better defensive coach. I say Urb because in the 2006 BCS Championship Game, Meyer's Florida Gators took a superior Ohio State team — coached (ahem) by Jim Tressel — behind the woodshed, 41-14, in a game that felt more like 81-14 if you were a Buckeye fan. Case closed.
So you get the point: Who's the G.O.A.T.? That's the question I'm asking The Portager readers as it pertains to high school sports in Portage County: Who is the best athlete you've seen, male or female, in our fair county? Email your candidates to me, and I will include them in a future Round 2.
I'll get the ball rolling with my two nominations: Marcus Sanders of Ravenna and Kim Kreiner of Mogadore.
Sanders graduated from Ravenna High School in 2000 as the fourth-leading rusher in the history of Ohio high school football — and he may have been an even better defensive player.
Sanders signed to play running back at the University of Minnesota, coached at the time by former Kent State coach Glen Mason, but a foot injury suffered in the Ravens' playoff opener against Akron Buchtel his senior year cut his career short. Sanders was never quite the same after the injury, playing just one season with the Golden Gophers before transferring to the University of Akron, where he finished his career.
His high school numbers are staggering: 6,688 career yards rushing, 2,341 yards rushing as a senior in 1999, 81 career touchdowns, and enough Player of the Year awards over his four years as a Raven to fill a tractor-trailer.
For those who witnessed Sanders' blend of speed, vision, burst and ability to cut on a dime without breaking stride, there's little doubt that had the foot injury not occurred, he was headed to the NFL.
While Sanders' career was a case of what might have been, Mogadore's Kreiner took hers as far as it could go: to not one, but two, Summer Olympic Games.
As if competing in two Olympics isn't impressive enough, consider this: Kreiner did so in the javelin, an event she literally didn't pick up until she was a freshman at Kent State University — because the javelin didn't exist as an OHSAA event when she was in high school.
Kreiner rewrote much of the Mogadore and Portage County League record books in the field events, finishing runner-up in the discus and shot put and placing fourth in the high jump in the OHSAA state championship meet as a senior in 1995.
But as it turned out, she was just getting started. Her career took off when she took up the javelin, transforming from a novice in the event in 1996 to the best javelin thrower in the United States by 2001.
In fact, Kreiner was our country's standard bearer in the event for the better part of a decade. She was the USA Outdoors national champion in 2001 and again from 2004 to 2006; she was the American record-holder from 2002 to 2010; she won the gold medal at the 2003 Pan American Games; she won the U.S. Olympic Trials in 2004; and she competed in the javelin at the 2004 Athens and 2008 Beijing Summer Olympics.
So Sanders and Kreiner top my list of the best I've seen in Portage County, but there is a laundry list of others in the conversation: Chuck Moore (football) of Mogadore, Emily Mars (cross country and track) of Field, Bridget Franek (cross country and track) of Crestwood — and another Olympian, Chuck Crowder (baseball) of Crestwood, Neal Bailey (wrestling) of Southeast, Bob Christy (football) of Mogadore, Brian McClure (football) of Rootstown, Tom Pollock (football and basketball) of Mogadore, John Dufford (basketball) of Waterloo, Joe Fabry (football and basketball) of Windham, Bobby Starks (football and basketball) of Windham, George Tompkins (football and wrestling) of Mogadore, Julie McDivitt (volleyball and basketball) of Windham, Steve Poth (football) of Mogadore, Kevin Porco (football and track) of Crestwood, J.R. Steinel (baseball) of Waterloo, Beth Bauer (softball) of Rootstown, Amy Cheney (softball) of Field, brothers Russ and Rod Swartz (basketball) of Mogadore, Ernie Cobbin (basketball) of Kent Roosevelt, John Oliver (track) of Garfield, Josh Schroeder (wrestling) of Aurora, and so many others that it's not feasible to list them all.
And I didn't see greats like Pro Football Hall of Famer Jack Lambert of Crestwood, Stan White and many of the Boykins at Kent Roosevelt, Paul Campbell and Don Nottingham of Ravenna, or anyone else prior to about 1975 or '76. I also didn't see many of the greats of the last 15-20 years (due to the fact I was office-bound at the Record-Courier and not reporting in the field), a list that would have had Waterloo basketball star Eric Schiele and Crestwood swimming standout Beth Groselle (who incredibly won two state titles in just 20 minutes) right at the top.
So who are your Portage County G.O.A.T.s?
Let the debate begin.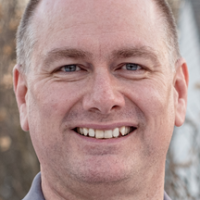 Tom Hardesty is a Portager sports columnist. He was formerly assistant sports editor at the Record-Courier and author of the book Glimpses of Heaven.