Justin Irvine always knew he wanted to go into the family business.
Nothing unusual about the next generation carrying the torch, right?
Except in this case, the family business itself isn't your garden variety hand-me-down: Irvine comes from a long line of accomplished harness racing drivers, including his father, Don Irvine, Jr., a legend in the sport with over 7,500 career victories while hovering around the $40 million mark in earnings — and counting. Justin's uncle, William Irvine, has over 3,000 driving wins to his credit, while his grandfather raced for over 45 years.
"Ever since I was able to walk," Justin said, "I was jogging horses. And I knew that I wanted to be a driver once I was old enough."
The 2020 graduate of Aurora High School is now certainly "old enough" — he turned 20 in December — but that also means he is young enough that his father's lofty achievements in the sport might be within reach in his own career.
"I don't feel pressured because of my family name or because of my dad's success," Justin said. "I do, however, feel pressure from my dad because I just want to make him proud. And yes, people always tell me that I am just like my dad and I look just like him on the track."
He certainly does, especially when it comes to results. The younger Irvine is coming off a 2021 season that saw him win the Ohio Chapter of the United States Harness Writers Association's Peter Haughton Memorial Award, given annually to the young Ohioan who is an "up-and-coming" star among harness horsemen. Racing primarily at nearby Northfield Park and Northville Downs in Northville, Michigan, Irvine notched 118 victories and $650,000 in purse earnings last year. He was also named a 2021 Rising Star in Ohio and Michigan and 2021 Driver of the Year in Michigan.
Irvine has already won 162 races in his brief career. At this rate, he is well on his way to joining his father and uncle on the Northfield Park Wall of Fame. And, of course, comparisons are inevitable — even from Justin himself.
"Honestly, I don't think there is much difference between my dad and I besides him having almost 8,000 wins and me having almost 200," he said. "Maybe that I'm more aggressive in a race, but I think it's just because I'm young and he's mastered patience and doesn't over-drive his horses like I sometimes will. We're similar in many ways; I'd say everything that I do on the racetrack is from what he taught me."
The third generation of Irvine reinsmen certainly learned quickly. At age 15, in his first charted race, Justin won the Open Pace Matinee during the Harness Horse Youth Foundation's 40th anniversary celebration at Goshen Historic Track in Goshen, New York — the world's oldest harness track.
From that point on, his rise in harness racing has been meteoric.
"I started driving at the fairs when I was 16," he said, "and once I turned 18 I got my provisional license. And then after I had driven so many races without getting fined or being deemed 'unsafe,' I was given my full license."
But to get to that point, Irvine had to commit himself to harness racing long before receiving paychecks to do it — which meant tough choices had to be made for the benefit of his future.
"I just prioritized the horses over school, always," he said. "Once I was old enough to drive a car, I was always at the track. Weekends, after school on race nights or whenever I had free time, I tried to spend it around the racehorses."
That didn't mean his studies were an afterthought at Aurora. Despite his deep commitment to horse racing, Irvine kept his grades up and even found time to wrestle for the Greenmen as a junior and senior.
"I did average in school with a 3.0 GPA," he said, "so that made my mom a little more OK with me spending so much time around the horses."
As a pro, Irvine has simply traded one demanding schedule for another. He races at Northfield four days a week, and that number sometimes rises to five or even seven depending on the time of year.
"I've been racing at Northville Downs for a year, and I've been racing at Northfield since I was 18," he said. "There is a lot of travel, including going from fair to fair and from Ohio to Michigan."
Irvine keeps the two horses that he trains and races, FiftyShadesOfBliss and UR Driving Me Nutz, at Northfield, while also driving other owners' horses as well.
"The horse business is a costly thing," he said. "Horses are very expensive to train and maintain, but to be a driver you have to have a race bike, helmet, multiple racing suits and miscellaneous equipment."
And the horses, of course, come first.
"Daily care includes cleaning their stall, getting a fresh bucket of water and flake of hay, jogging them about four miles a day, and bathing them. That is the bare minimum," Irvine said. "There are veterinary services that can come and help your horses with different types of treatments, such as painkillers and vitamins and all sorts of medicines for basically anything.
"A normal day starts at about 7-7:30, and I start jogging horses around 8. I'm usually done jogging for the trainer I work for by 11:30, and then I do my two horses, which takes me until about 2 p.m. If it's a race day, I'll go home and then come back around 5 and drive whatever races I'm in. And if I don't have to race, then I'll go home and relax until the next morning, where I do it all again."
While professionals race for money, what keeps most drivers in the business is their love and admiration for the powerful four-legged machines that pull them around the track.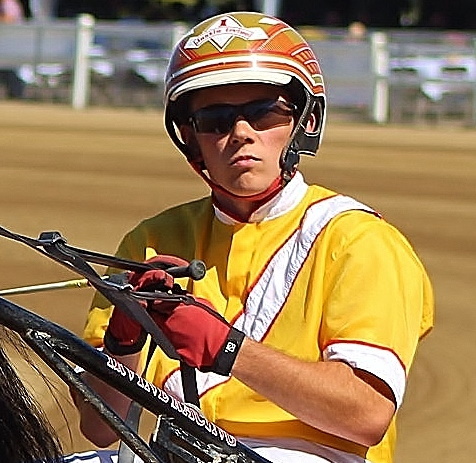 "The thing I like most about racing horses would have to be the horse," Irvine said. "I think that's why everyone does it, regardless of what people say or what people think about racing horses. I don't think there's a single person that races horses and doesn't love the animal before everything else. After all, they provide for us, they pay the bills and they do it because we ask them to do it, not because they choose to do it."
And when the starting gate opens, it's each driver's instincts and feel for the horse that go a long way in determining a race's outcome.
"Anything can happen in a race," Irvine said, "and most of the time in a race, it's decided by the quarter pole what's going to happen. Yes, there are some times that you get lucky or unlucky and things turn out differently than you thought. But most of the time, you can tell how the race is setting up in about 30 seconds."
Irvine could certainly be considered a prodigy in his sport, but he's always looking for ways to become an even better driver. And he doesn't have to look far for help in that regard.
"I always ask my dad and other drivers for advice. I feel like you can never know too much in this sport, especially as a driver," he said. "I'd say the biggest pieces of advice that I've gained from my dad are to stay patient and don't overthink yourself."
Wise words for a talented young driver who already has his sights set on two of harness racing's most coveted prizes.
"My goal is to win the Little Brown Jug and the Jugette," Irvine said. "Growing up in Ohio, it would be pretty cool to win those races in my career."
The smart money wouldn't bet against him.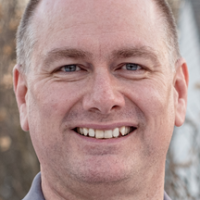 Tom Hardesty is a Portager sports columnist. He was formerly assistant sports editor at the Record-Courier and author of the book Glimpses of Heaven.