Randolph trustees are weighing their options to provide recycling services, but they are reluctant to privatize the service and risk sticking township residents with increasing prices.
Community member Walt Eversole attended Thursday night's trustees meeting to ask about the township's future recycling plans and to voice his support for continuing a recycling program in Randolph.
Trustee Roger Klodt said it is his understanding that the county commissioners will decide whether or not to privatize recycling pickup when they finalize next year's budget. Their deadline is July 15.
The commissioners are talking about contracting with either the Ohio-based Kimble Recycling & Disposal or Waste Management, which is headquartered in Houston, Trustee John Lampe said.
Trustee Susan White said she has spoken with about 10 Randolph residents who've said they want curbside recycling pickup, but she believes the majority of residents don't want it.
All three trustees agreed that including recycling in local taxes should be put to the community for a vote, but there isn't an option to opt out of participating in the recycling program, Klodt said. "The EPA requires the county to provide access to recycling, whether they do (the recycling) themselves or hire it out to someone."
White observed that the county seems unable to afford to continue running the program and continue maintenance on its trucks and equipment, but she's concerned about what hiring a private contractor to collect recycling will cost in the long run.
"Once you privatize it, you're in their control," said White. "What happens whenever anything is on the taxes and you don't have a vote on it, they (the private company) can raise it whenever they want. It starts out here and it goes up here."
"I don't want to cost Randolph residents any more money," she said.
Lampe said he doesn't have enough items to recycle to justify paying for the service. "I'm not anti-recycling," he said. "I just don't want something forced down my throat."
Memorial Day
Randolph Township will host a Memorial Day service and wreath laying ceremony at 10 a.m. May 31 in front of the town hall.
Roads levy
The Randolph Township trustees got the ball rolling on putting a $2 million road levy renewal on the November ballot. The five-year levy, which passed in 2015, is set to expire this year.
Volunteers wanted
The Randolph trustees and Lions Club are looking for volunteers to help with planning for future events. Those interested can contact Mary at 330-221-4019 or [email protected].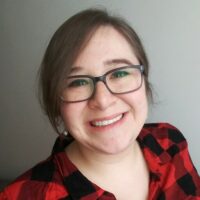 Lyndsey Brennan is a Portager general assignment reporter. She is completing her master's degree in journalism at Kent State and is an alumna of the Dow Jones News Fund internship program. Contact her at [email protected].