Last week, we broke the news that the village of Mantua is considering putting an income tax increase on the ballot to raise money for the police department.
At a time when attitudes toward policing in America are changing and residents of all political stripes are averse to more taxes, we wanted to know what the members of village council thought about this proposal.
So Lyndsey Brennan, our reporter working on the story, called Mantua's elected officials for comment. While she did hear back from one council member, Heather Paisley, the council president, Matt Rosolowski, didn't return her call until the next day, after it was too late to include his thoughts about the tax increase in the article.
But the strange thing is he didn't have any thoughts about it. At least none that he was willing to share.
"I am not allowed to talk to you about those matters," he said. "The mayor is our point of contact for the media, I was told. And I knew to ask because I work for a large company that will sue their employees if they talk to the media without permission. So I knew to ask before I called you back. So it's good that your article published without my input because I wasn't able to give it to you anyway."
This is unusual. I'm not aware of any other elected officials in Portage County bound by similar constraints.
What's strange about this is that unlike municipal employees, who serve in functional roles with little or no policy discretion, council members are elected to serve as the people's representatives in government.
Their job, basically, is to have an opinion and to be accountable to you for that opinion.
Meanwhile, our job as journalists is to ask questions on your behalf. A "no comment" prevents you from knowing where your representatives stand on important issues. And no issue demands more accountability than taxation.
Brennan followed up with Mayor Linda Clark to find out what was going on.
Council members are "supposed to direct everyone to me. I'm the only one that's supposed to be releasing a press release," she said.
Brennan: "So if I want to ask council members for comment, how should I go about that?"
Clark: "They should be telling you, 'No comment, you need to speak with the mayor.'"
She said the rule is part of a village ordinance. I couldn't find any language like that in the village laws, so I followed up with Clark myself. At that point she clarified that it's not actually an ordinance, but it's a rule in the village employee handbook.
"All official communications with the news media will be issued by the Mayor or his/her designee," the handbook states.
I can understand the reasons for having a rule like this for employees. Not everyone is savvy about talking to the press, and low-level employees especially may not have all the context they need to comment knowledgeably about issues.
But are council members considered "employees" in Mantua?
"Elected officials are not technically 'employees' of the Village, and therefore they could not be reprimanded or disciplined for speaking to the media," Clark wrote to me. "However, we do try to encourage all officials to abide by the policy for the sake of consistency. The Council has approved the Handbook (and all the policies it contains) by Ordinance (the initial approving ordinance was 2010-24), and each time an amendment is made, it must also be approved by Council."
So it seems the gag order is more of a suggestion than a policy or village ordinance.
Naturally, I wanted to know what council members thought about this, so, conscious of the guidelines, I asked Clark to pass along the message that I wanted their opinions.
She didn't reply, and I haven't heard from council.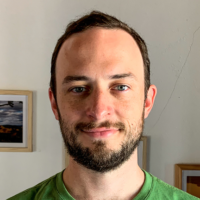 Ben Wolford is the editor and publisher of The Portager.
ben@theportager.com
330-249-1338