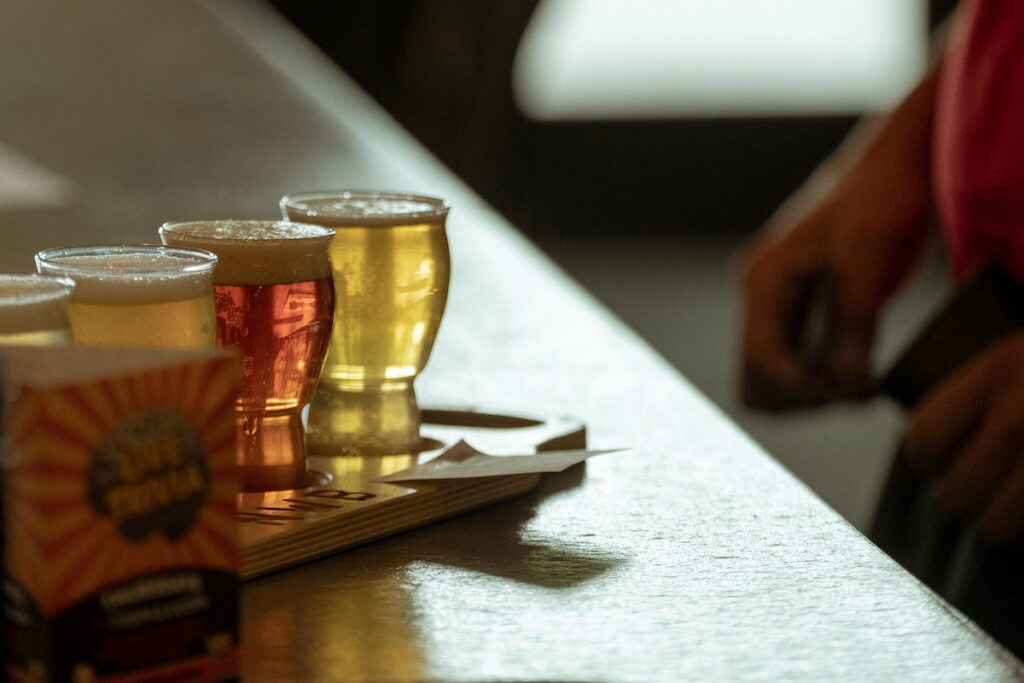 There's no arguing Ohio has good beer. Ranked fourth in craft beer production and home to 290 breweries, Ohioans seem to know what they're doing.  
However, compared to surrounding counties, Portage County's craft beer industry is still gaining traction. In total, the county has about five breweries: MadCap Brew Co., North Water Brewing, West Main St Winery & Brewery, Bell Tower Brewing Co. (coming soon) and Garrett's Mill and Brewing company. To get a better look at what it's like to own a brewery in Portage County, we spoke with some of the local brewers. 
Bell Tower Brewing Co.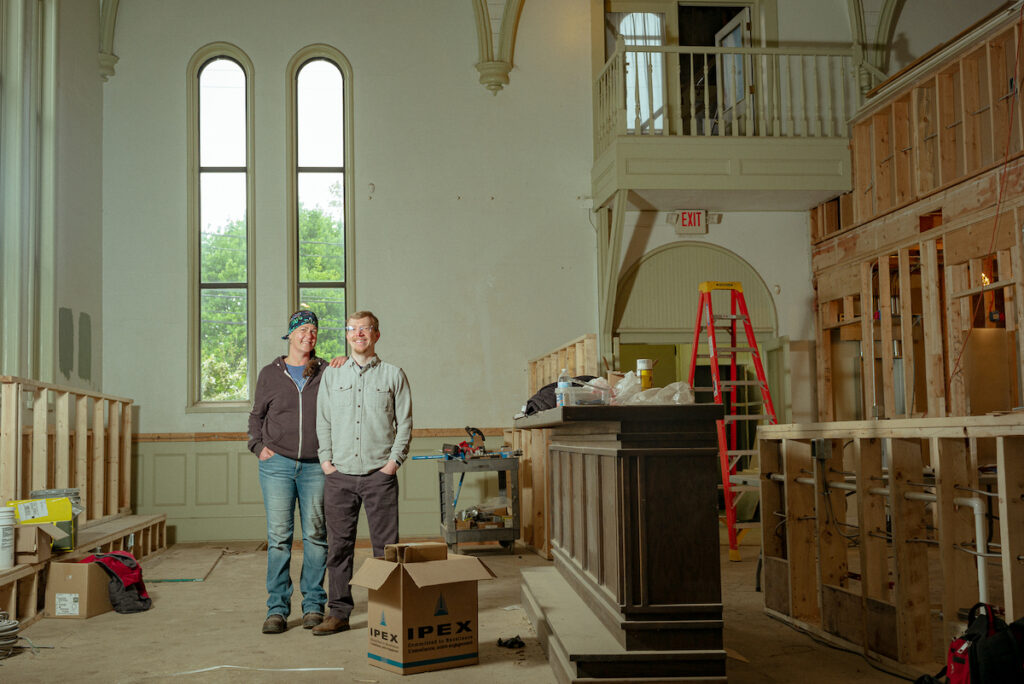 Bell Tower Brewing Co., a soon-to-come brewery in Kent, has been in the works since 2011.
The idea started when Jennifer Hermann, a Kent resident and passionate home brewer, met fellow Kent resident Ryan Tipton at a brewing demonstration that Hermann was conducting in her driveway. Hermann said by showing people how beer is made in her driveway, she was trying to make a point that even though Kent is a college town, there was no fresh beer. Ryan and Hermann shared this thought and expressed their passion for bringing a brewery to Kent.
"I think, together and separately, we realized that fresh beer was something Kent was lacking," Ryan said.
Over the years, they slowly made the dream of bringing their own brewery to Kent a reality. With the help of Bridget, Ryan's wife, who is an architecture graduate, they formed a three-person team to start their brewery. After considering multiple prospects, they bought their building, which was designed to be a church but was previously used as an office space, Bridget said.
The pandemic, however, put a halt to their plans.
Bridget said that, as of now, they are working to get their building renovated, though the wait times for construction are longer because of the pandemic. However, the three of them agreed that as the pandemic dies down — and if everything goes to plan — Bell Tower Brewing Co. could open very soon.
Their menu is still in the works, but they plan to rotate their beer and food options seasonally. Bridget and Ryan noted they also plan to be sensitive to alternative diets, while still following the traditional brewery style of focusing on the beer.
For their brews, they couldn't give me a set menu yet, but Hermann said they plan to follow a seasonal rotation. Hermann's passion for brewing was evident as she explained to me the origin of beer making and the seasonal nature of brewing. She said different types of beer were made according to the agricultural product on hand.
"That whole idea of seasonality, I think, has been a little bit lost in America because our beer history is so brief compared to the rest of the world," Hermann said. So, they want to bring back that style of seasonal fresh beer.
Located at 310 Park Ave., they will be about three minutes walking distance from downtown. Bridget also noted they will have plenty of parking space, compared with downtown Kent, where it can be difficult to find parking.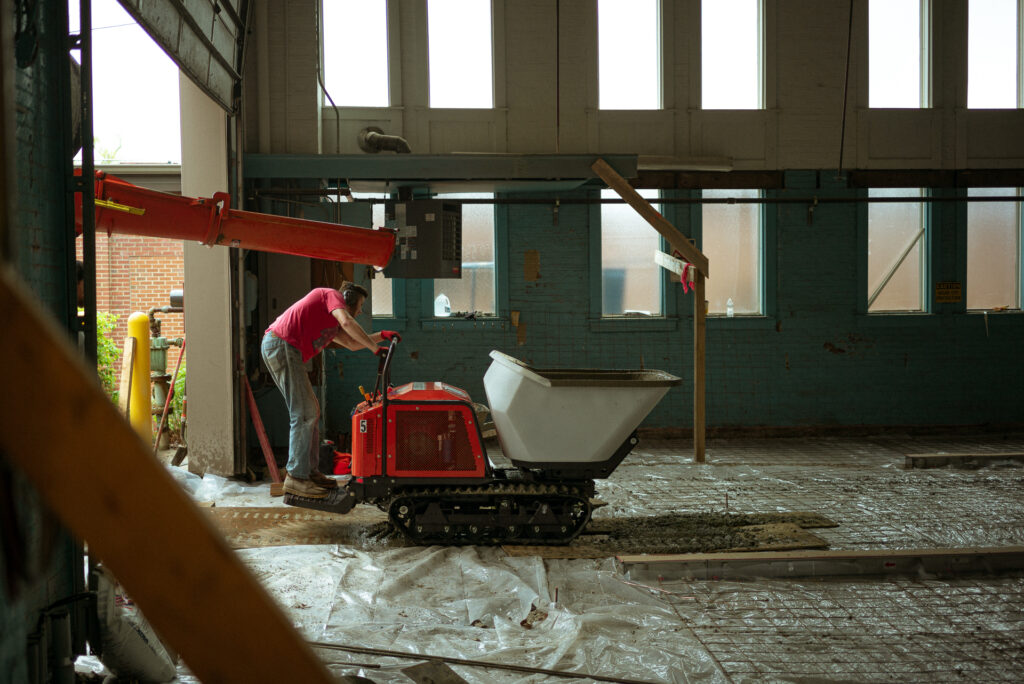 They all said their location is perfect for a place that they hope the city will enjoy. They feel the city of Kent truly has a sense of community and embraces the support of small businesses.
"I love the beer-drinking demographic in Kent," Hermann said. "I'm excited to feel it out."
In the spirit of National Beer Day (I conducted my interviews back in April), I asked them if they had to drink a brand-name, popular light beer, what would they drink? As passionate craft beer drinkers, they struggled to answer. Jennifer said she would drink a Miller Genuine Draft. Bridget chose Yuengling, and Ryan, to much surprise from his business partners, chose Miller Lite. He said the hop character of Miller Lite was "extremely subtle" but better than a lot of other light beer.
Garrett's Mill and Brewing Company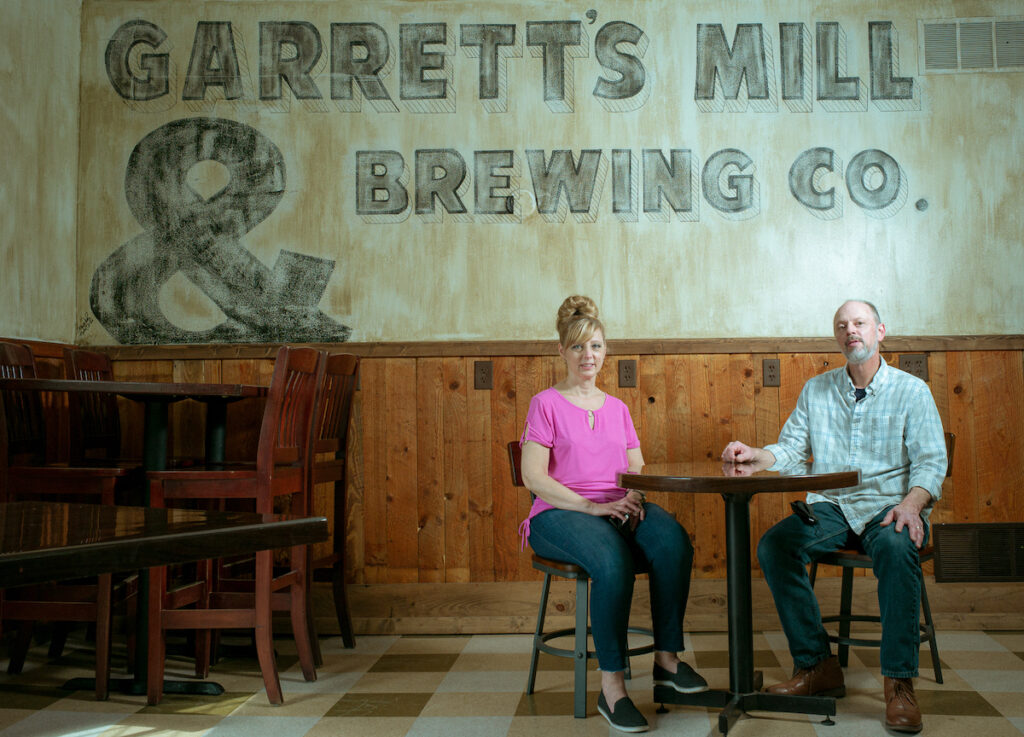 Also residing in a historic building, Garrett's Mill and Brewing Company, which opened in 2018, is a proven Garrettsville staple.
Shelli and Brian Buchanan, after selling their franchise business of 12 years, were searching for their next opportunity when they bought Garrett's Mill. Shelli noted that she and Brian had enjoyed the restaurant that was in the mill before. They used to meet there for dates and they appreciated the atmosphere and the uniqueness of a brewery in an old flour mill.
So, it was ideal for them to start a business in a place they love — and it was already equipped for brewing, Brian noted. They both said that Garrettsville, being a small town, was also perfect.
Shelli told me that before the pandemic their business was making more than ever after their recent appearance on the show Restaurant: Impossible. (The Food Network program stars Chef Robert Irvine as he takes a $10,000 budget and helps struggling businesses revamp their methods to bring in more customers.)
When I asked about their decision to appear on the show, they explained they wanted to breathe life back into the historic building and that Garrettsville as a community depended on small businesses. Shelli told me that even though it was not easy, it was something she and Brian felt like they had to do.
"This was our way of getting the word out," Shelli said. "Maybe it's not something you would want to do because it's more of a personal level, and for Brian and I that was very hard to do."
They were able to bring in people from all over the country, she said, doubling their numbers. Then, right before St. Patty's day, a big event for beer lovers, they were told they had to close their doors. Shelli said they wondered if they were ever going to be able to open again.
However, they progressed with steady business through the summer. Because of their outdoor seating, great beer and great food, people continued to support them, Shelli said. Also, with new equipment, they were able to start canning their craft beer, and their take-out purchases grew.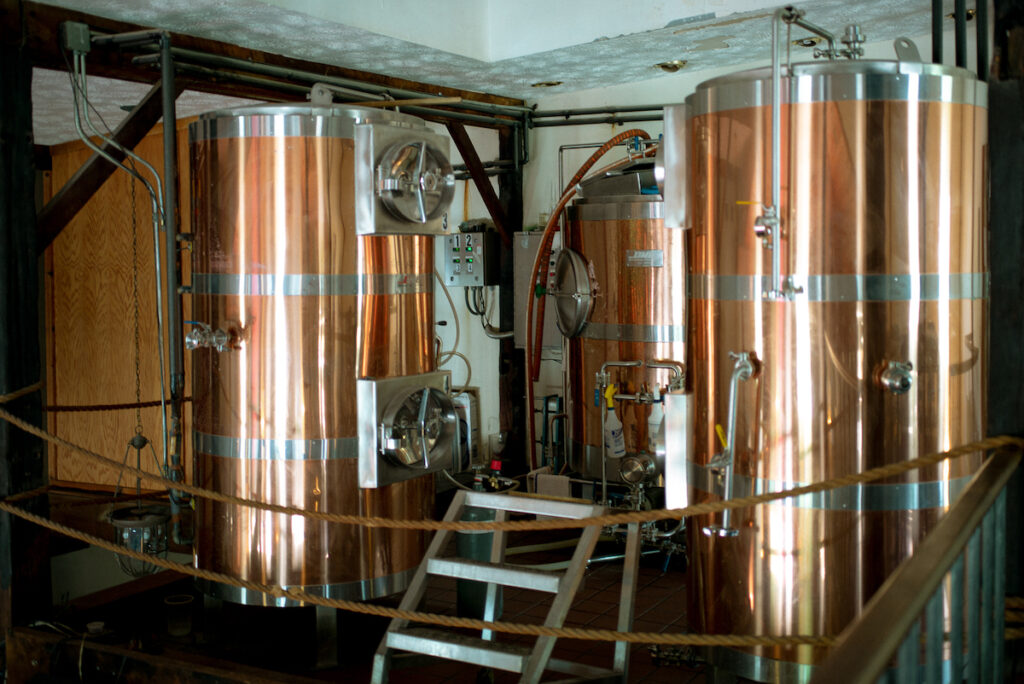 I asked which of their in-house brews they would recommend to a customer who does not normally drink craft beer. They said they normally would recommend their Garret's Gold brew, which is their lightest brew.
They said they enjoy helping customers grow a love for fresh-made beer. Their options include beers with a variety of different flavors, including strawberry, blueberry and rootbeer. Their Strawberry Fields brew, Shelli said, was Chef Robert Irvine's favorite beer when he worked with them.
"The beauty of craft beers is there's something for everybody, a certain taste or style," Brian said.
North Water Brewing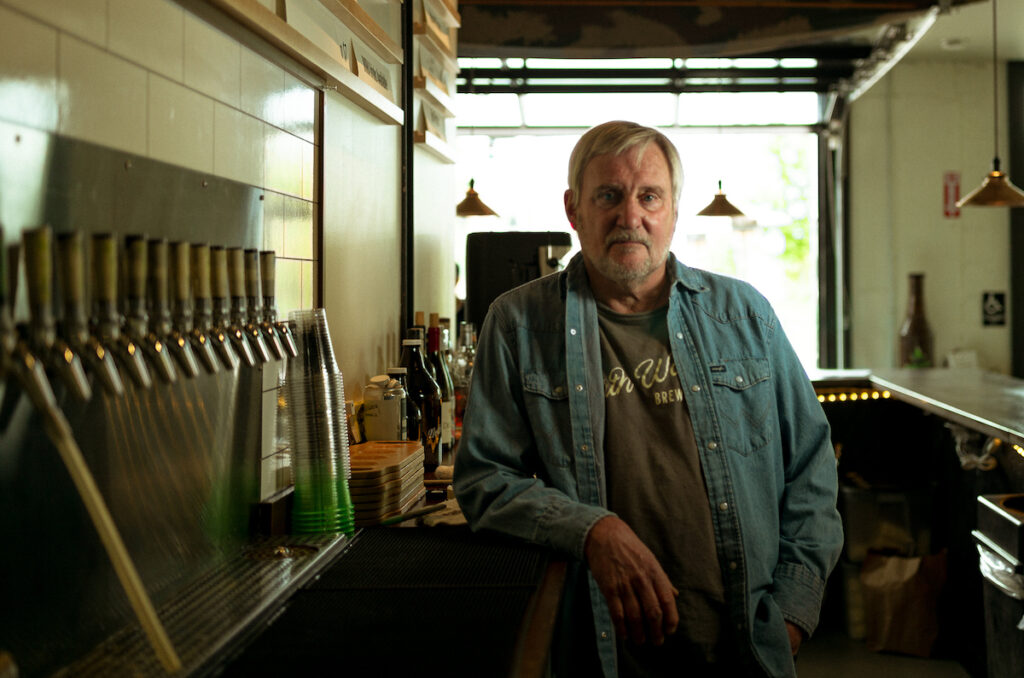 Last but not least, we talked with North Water Brewing, which recently opened at North Water Street and Crain Avenue in Kent.
After retiring from his corporate consulting profession of 35 years, North Water's business owner Don Schjedahl organized a team to open a brewery in Kent. Schjedahl felt that breweries can bring light to neighborhoods that are lacking restoration.
"Traveling around the world and across the United States, I saw how microbreweries are really transformative," he said. "They catalyze redevelopment of lagging neighborhoods, of older downtowns."
With that passion, Don and his team opened North Water in November 2020. North Water's main team consists of four partners: Schjedahl, Bob Mayfield (local Kent retailer), Ryan Ailes (co-owner of Ailes Millwork) and Jonathan Haines (national talent recruiter). They bought the building in January, Schjedahl said, but construction and the opening were delayed by the pandemic.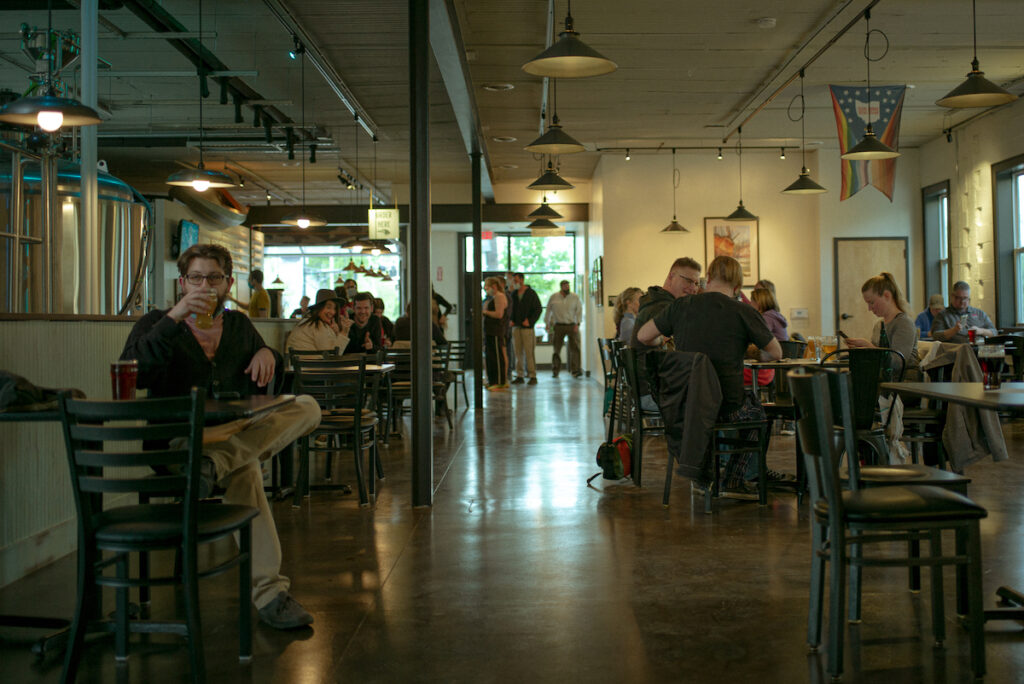 To keep customers safe, on top of taking all proper sanitation measures, they offer an open atmosphere since the building was recently an old auto repair shop. With this openness and a good-sized patio, North Water provides ample space for social distancing.
When I asked Schjedahl why he chose Kent to start his business, he said Kent is a city of people who are involved in the community.
"Kent is a mash of liberalism and energetic people who want to be out and do things," he said. "It's the market that I know will support a microbrewery, and I haven't been proven wrong."
North Water currently only serves beer because of its zoning, but Schjedahl said they recently got approval from Kent's planning commission to serve food. Following the traditional style of a brewery, they hope to make their menu beer-centric and seasonal.
I asked Schjedahl what North Water brew he would recommend to a customer who is just starting to get into craft beer. He recommended their Hike and Bike blonde ale, which is their lightest brew. All of their in-house brews, Schjedahl said, are named after significant places and landmarks in Kent.
We closed by discussing the importance of North Water's atmosphere. They've tried to make their brewery a place where customers can relax.
"This is kind of a hang-out place. For people to bring their computers in and sip beer. … It's like coffee shop culture with alcohol," Schjedahl said.