At a special council meeting in front of about 20 community members, Mantua Village Council on Tuesday declined to take further action to discipline Mayor Linda Clark for allegedly creating a hostile environment for former staff members.
"Prior counsel took the complaint seriously and had an investigation done based on the complaint in June of 2020," Council President Tammy Meyer said. "Council made recommendations based on that report, and we consider the matter closed."
Meyer clarified in an interview following the meeting that the current council can't reopen a case that the prior council closed.
During the public comment portion of the meeting, former staff member Kenny Middleton asked the council to address the village's decision to fire street supervisor Dave Akerley.
"Did council know what Dave really meant to the village [and] how good he was as a worker?" Middleton asked. "I worked with him for over two years. I've seen the man do a lot of things — not just his job, but above and beyond — for the residents."
Meyer told Middleton that the purpose of the meeting was to address complaints against a public official. Akerley's employment fell outside the scope of the complaints against Clark, she said, so council could not discuss it.
Village Solicitor Michele Stuck said those seeking to make comments about Akerley's firing can do so at the regular meeting in two weeks on Tuesday, July 20 at 6:30 p.m.
During the public comment period, Hiram Fire Chief Bill Byers and a person who said he lived in Mantua years ago said they never encountered Clark behaving in the way her former employees described. No other attendees offered comment.
Chelsea Gregor, who brought the complaint against Clark that led to a prosecutor's office investigation, expressed disappointment that council and Clark disregarded the recommendations previous council members made.
"I wish the village luck," Gregor wrote. "In the end, I believe you reap what you sow."
Also during the meeting, council unanimously elected Chuck Peterson over Caroline Stephens to fill former Council Member Matt Rosolowski's seat. Peterson will also serve on the finance and service committees and the fire board.
Peterson said his role as treasurer for his local union and his job as a carrier technician for Windstream Communication have given him experience working with finances and repairing roads, water and sewer lines, so he "kind of understands what it takes to keep up a tiny little village."
Peterson said he wants to prioritize fiscal responsibility and drawing small businesses to the community. His family chose to settle in Mantua because they love the small-town atmosphere.
"It's a nice quiet town, a nice place to be. I'd like to keep it that way," he said.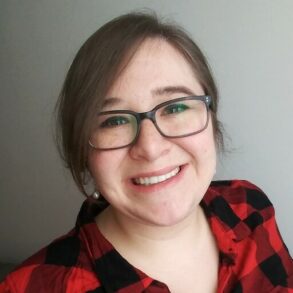 Lyndsey Brennan is a Portager general assignment reporter. She is completing her master's degree in journalism at Kent State and is an alumna of the Dow Jones News Fund internship program. Contact her at lyndsey@theportager.com.