Mayor Linda Clark has led the village of Mantua for nearly a decade, a fixture in the community who has presided over a revival of the downtown business district.
She has also created a work environment in the village administration that some employees called hostile, directing constant criticism and inappropriate sexual comments at certain employees, causing at least three of them to resign in distress and prompting an investigation into workplace bullying by the Portage County Prosecutor's Office.
The investigation, completed last year and not publicly reported until now, found that the mayor "lacks leadership skill, causing conflict" with her staff but found no evidence of any crimes. In response, village council members recommended Clark attend leadership classes, but she never did.
A subsequent Portager investigation discovered allegations that the abuse was more severe and pervasive than described in the report the Prosecutor's Office submitted to village leadership in May 2020.
In 2016, Clark called a young female office worker "a whore" and regularly cursed at people, according to interviews with multiple former village employees. They described constant tension and micromanagement that felt more like surveillance at times. One Service Department employee said Clark remarked that it looked like a "circle jerk" while he was conducting maintenance work with help from colleagues.
Village leadership sought the prosecutor's investigation after a former administrative assistant, Chelsea Gregor, filed a complaint against the mayor for harassment on Jan. 13, 2020.
In her complaint, Gregor characterized Clark's behavior toward her as "disrespectful" and "degrading," creating a "hostile work environment" that "deeply affected [her] mental, emotional and physical health." She filed the formal complaint as a last resort because her supervisors and village council members failed to act on her previous warnings, Gregor said.
Investigator Teena McKamey began the inquiry in May 2020 at the request of the village solicitor, said Portage County Prosecutor Vic Vigliucci. She interviewed seven current and former village employees, including Gregor and Clark, to determine if Gregor's complaint was valid and to establish whether it was an isolated incident.
Clark disputed the prosecutor's office findings and called that investigation biased because McKamey only interviewed a portion of the people Gregor listed. Clark said it appeared to her, reading through the report, that "a few unhappy employees got together … and made sure they were all on the same page with their testimony."
She acknowledged she could be abrasive but described her management style as "old school" and necessary to get results.
"I shouldn't have to micromanage people," she told McKamey. "They should know their job and do their job."
A formal complaint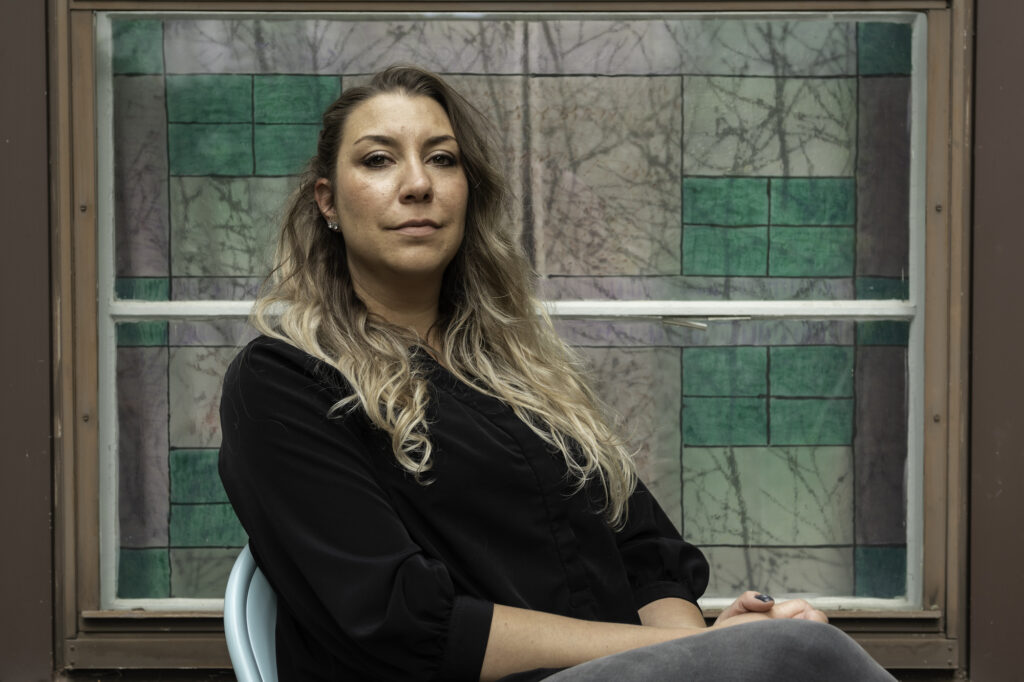 Since Clark's election in 2012, Mantua Village has employed at least six people who performed the duties of administrative assistant. Gregor was the fifth. She worked from May 2016 to March 2020 and said Clark's persistent disrespectful behavior intensified in July 2018, after Gregor tipped off the Record-Courier about an important water and sewer reform affecting residents.
Clark repeatedly demeaned Gregor in front of other employees and interrogated her about who she had spoken to and where she had been if she left the building to take care of work responsibilities, Gregor said. While Clark did not directly threaten to fire Gregor, the mayor's frequent belittling remarks suggested to Gregor that her job was always in jeopardy, Gregor said.
Former Council Member Paula Tubalkain said the atmosphere in Village Hall changed any time Clark entered the building. "I didn't see her yelling at them, but there was a lot more tension in the air," she said. "There was a part-time person working there who said she felt the tension too, so she didn't stay around very long."
After July 2018, Gregor said her mental and physical health took a negative turn. She often felt uneasy or physically unwell when coming into work. She had frequent feelings of anxiety that went away when she became clerk of Ravenna City Council in March 2020. 
Other employees said they saw the toll the job was taking on her. Multiple times Gregor came to the service garage upset or crying about something the mayor said to her, said Kenny Middleton, a former service department employee.
Once, Gregor missed a few days of work and wasn't answering her phone. Middleton and another employee told McKamey they went to Gregor's house to check on her because they were concerned she might harm herself.
Gregor notified former village administrators Bruce Rininger and John Trew, and Council President Bob Gaglione, about her concerns but said Clark's behavior continued until she filed her complaint in January 2020.
Gregor said she knew it would be distressing to file the harassment claim because she would have to talk about and re-live what happened. Ultimately she decided to take the risk so that current and future employees wouldn't be mistreated.
'Not able to work under these conditions'
Another former employee interviewed by The Portager, who asked not to be named because she fears speaking out could affect her current employment, said she experienced similar mistreatment from Clark long before Gregor filed her complaint. The employee described the mayor's treatment as "nerve wracking" and "traumatizing" and said that any time Clark was around, her blood pressure would go up.
She told investigators she suspected the mayor was trying to bully her into quitting. It worked. She soon left the job, writing in her resignation letter, "This has been a hostile work environment for me, and I am not able to work under these conditions." (She later learned her suspicion was correct when the village administrator at the time confirmed the mayor wanted her gone.)
The employee never filed a complaint, she said, because she didn't know she could.
Former and current employees told McKamey and The Portager that Clark was comfortable using profanities during council meetings, when community members were present, and when speaking to employees.
Once, Middleton witnessed Clark and his former supervisor arguing about scheduling. Both Middleton and the supervisor told McKamey the mayor initiated the argument and said, "This is bullshit."
During her interview with McKamey, Clark confirmed the fight had happened and said both of them screamed and swore. Later, Clark and a council member met with the supervisor and wrote him up for insubordination. The mayor was not punished.
"He started the argument," the mayor wrote in an email interview with The Portager. "I asked him to come to my office to discuss this privately and he refused. Why would I have been written up? I am his supervisor and his boss."
In 2016, the village employed a college student as an administrative assistant. After breaking her femur and hip, the employee was unable to wear pants to the office, she told The Portager in an interview. But because she sat at a desk and was visible to community members only from the waist up, she figured it would be all right to wear shorts with a nice shirt.
When Clark saw the employee, she took another worker aside and said, "She looks like a whore." (The employee asked not to be named because she does not want to draw controversy, but two other people with direct knowledge of the incident confirmed her story.)
When word traveled back to the employee about what the mayor had called her, the employee said, "Yeah, I was offended, but what was I going to say? What's a little [19-year-old] girl going to say, you know?"
Other than that, the former employee said, the mayor left her alone, and she never witnessed Clark mistreating anyone else. But she said she believed Clark "wanted me out" and left the position when Clark asked her to work full-time. "I couldn't work full-time because I was in college."
Clark also made a sexually inappropriate comment when Middleton and other maintenance workers were picking up and moving a century-old fountain. "I don't know whether [Clark] was joking or not, but I didn't know her to be a joking person. She says, 'Look at them, like a circle jerk over there,'" Middleton said.
"'Circle jerk?'" Middleton remembered thinking. "The town really likes this fountain, and I didn't want anything to happen to it either. I took it a little bit — not personal, but like, 'Geez, that wasn't very nice,' type of thing. We just couldn't do anything right, you know? That's how I felt."
"None of that is true," Clark wrote to the Portager, disputing Middleton's account and the office worker's. She said she has had to enforce the dress code in the past.
Middleton never filed a formal complaint, but he reported things Clark said to his supervisor regularly. "Sometimes I think [my supervisor] said things to appease us and calm us down," Middleton said, "but nothing ever seemed to be fixed or done."
Middleton said he would still be working for the village if not for the mayor.
Revolving door
A high rate of turnover is "a huge warning sign," said Nancy Grim, an attorney practicing in Kent who specializes in labor and employment law. She has worked on multiple sexual harassment cases.
When employers see a lot of people leaving, they should be asking, "What's going on?" Sometimes they leave because of the pay, she said, but other times they leave because the environment is unhealthy.
"If people feel abused in some way, and if they've got the option to go somewhere else, they do. If you combine that with complaints about somebody in power, that's a strong indication" that leaders should look into the issue, Grim said.
The village has employed at least five village administrators since Clark became mayor. And since Gregor filed her complaint against Clark last year, four council members, three of them council presidents, have resigned.
Gaglione, the former council president, had been working to find someone to investigate Gregor's complaint before he resigned in April 2020. Gaglione did not submit a resignation letter but told Clark to relay the message to council that he resigned. He could not be reached for comment.
Sluka resigned in July 2020, citing family obligations and maintaining his resignation had nothing to do with Gregor's complaint.
Former Council President Matt Rosolowski resigned June 7 because he plans to move out of the village and sell his house, he said.
Tubalkain resigned in February, saying she often felt discouraged and frustrated by her inability to affect change as a council member. After Gregor's complaint, Tubalkain said she wanted to put a check on the mayor's power to mistreat employees but didn't know how.
After the investigation, Tubalkain said she "didn't see any change" in the mayor's behavior. She was disappointed council didn't take more serious disciplinary action against Clark or include language in their recommendation like, "The village will pay for the training," or "you have to come back and report to us."
"That was it, and it was over with — and that was fine with council."
In interviews with The Portager, former employees questioned why Clark was not held accountable for mistreating them.
"With her, it's just free rein," Gregor told McKamey. "There's no checks and balances, and everybody has to deal with the treatment of being talked down to."
Tubalkain said Clark's influence with council members and employees often shaped what council did — and didn't — talk about at meetings.
"She [Clark] had a very good knack of working with the solicitor and figuring out a way to silence discussions," Tubalkain said. "I think she has influence over some of the council members, so they pretty much bow to her and go along with her."
It's possible that council may not be able to discipline the mayor, said Grim, the employment law attorney. "That's sort of a unique scenario, employment-wise; you have different elected officials who can't control the other directly."
Council members can influence how village employees are treated by leading a discussion about building a workplace culture where people feel respected and safe coming to work, Grim said. "They can do a certain amount of recommending training and recommending action. But they can also be clear that we shouldn't tolerate this in our community."
Sometimes the remedy in a situation like this is a political one, she said. "How do you fire the mayor? At the next election."
Gregor would like to see the mayor resign. "She had the chance to have a wake-up call over a year ago," she said. "She acts like it's all water under the bridge, like it was nothing. Because nothing really came out of it."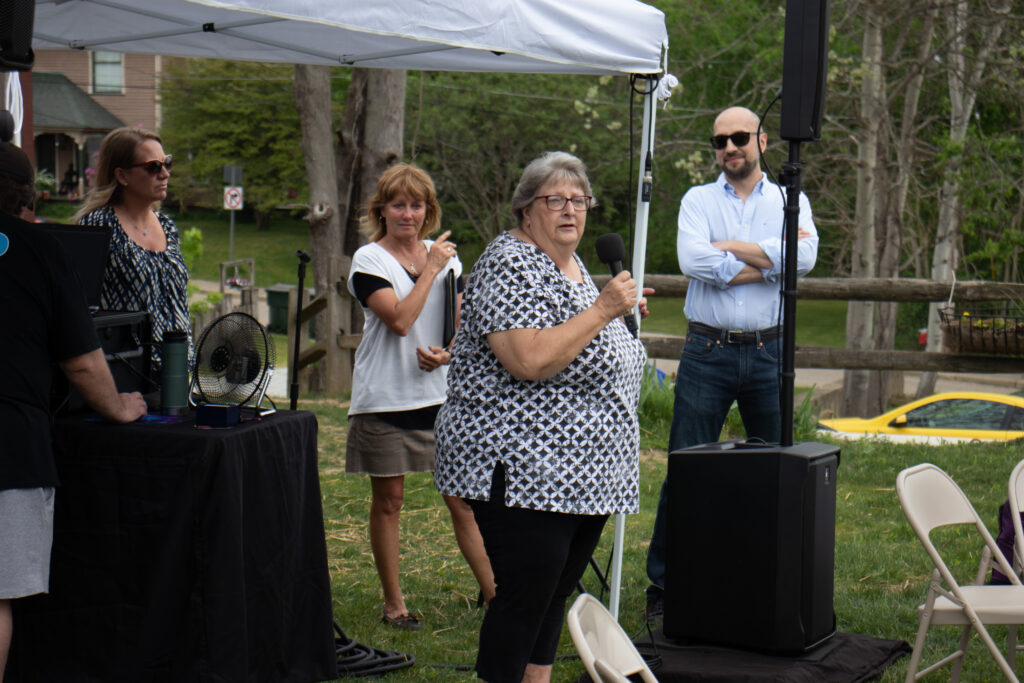 Clark defends her management approach
On Tuesday, Clark sought to pre-empt a Portager story by delivering prepared remarks to village council. She reiterated her belief that the prosecutor's investigation was incomplete because "only one side was investigated: the people the complainant listed."
She said she would like to have seen police department employees and other service department employees interviewed, too.
In her interview with McKamey, Clark did admit to raising her voice and losing her temper with employees. "I've always made it clear: If somebody comes into my office, they can talk to me however they want. I'm going to say what I have to say, and then we're done. Let's clear the air and be done with it."
Clark told McKamey that with Gregor, "I didn't think that there was anything major going on. … She's a very likable girl. But in my opinion, she wasn't qualified for that job."
"I feel all employees should be respected," Clark wrote to The Portager, "but it works both ways: They need to show respect also."
She explained: "When an employee is being considered for hire, they are given a copy of their job description and the employee handbook to read before accepting that position. If they agree to abide by the village's rules and regulations and accept the wage offered. If there are issues with their job performance, we try to work with them to correct the situation. We always follow safety precautions to keep our employees safe."
She admitted to butting heads with one employee who wanted to be in a "laid back, lax" work environment and "have a cigarette whenever they wanted" and another who didn't like having to "explain herself" to the mayor. Then Clark backtracked: "I guess 'butting heads' is a bad term. I mean, I asked for information about things, because I am her immediate supervisor."
Clark also admitted to keeping tabs on seemingly trivial workplace behaviors: when employees arrived and left for the day, what they wore, where they ate their lunch and for how long.
"They think I micromanage them because I question them about their jobs," she told McKamey. "I guess if I give you a list of things to do and have to keep asking you how many of them have gotten done, that's micromanaging. But if I didn't ask, then nothing would get done."
Gregor said the mayor's behavior went beyond micromanaging. "Even if I was the worst employee in the world, even if I didn't know how to do my job, that's beside the point. The point is, she didn't treat me well."
Those who defended Clark's behavior often said to Gregor that this was just how Clark is and you need thicker skin.
"I shouldn't have had to have thick skin to work at that job," she said.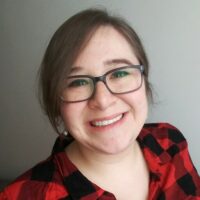 Lyndsey Brennan is a Portager general assignment reporter. She is completing her master's degree in journalism at Kent State and is an alumna of the Dow Jones News Fund internship program. Contact her at [email protected].