A Mantua village council member whose outburst during a public meeting led to a menacing charge, pleaded guilty April 6 to an amended charge of disorderly conduct.
Council Member Scott Weaver has 90 days to pay a $150 fine and court costs for the minor misdemeanor conviction.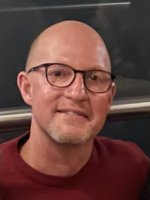 His legal problems stemmed from a verbal altercation with a local business owner during a Nov. 7 village council meeting.
Village resident and businessman Sebastian (Sam) Paratore filed the charges Dec. 5 alleging that Weaver had made threatening statements to him during a workshop held at Mantua Village Hall.
During the meeting, Weaver can be heard on an audio recording saying, "Do not interrupt this meeting. You're going to keep your mouth shut or I swear to God I'm resigning as a council member and I'm taking you outside, you little prick."
Paratore's complaint states he feared for his safety and that "Weaver's threats and actions alarmed the audience."
Weaver initially pleaded not guilty to a fourth-degree misdemeanor menacing charge and requested a jury trial, but withdrew that request as part of the April 6 proceedings, which reduced the charge to disorderly conduct.
Read the original criminal complaint here
Weaver declined to comment.
"I am happy with the outcome despite the fact that our council president has not taken any action to discipline or remove Scott Weaver from the council," Paratore said. "It's really sad that in our small village, we would entertain this behavior from a sworn official. He needs to be held accountable and should give a public apology for his actions."
Council President Tammy Meyer said that as an elected official, Weaver is beholden only to village voters, not to Mantua legislators. She said she has no authority to discipline council members.
Wendy DiAlesandro is a former Record Publishing Co. reporter and contributing writer for The Portager.