Matthew McMinn, owner of Dirty Skate Co., grew up in Kent and started skateboarding around the age of 15 after one of his best friends, Josh Wilson, got him into it.
After graduating from Theodore Roosevelt High School, McMinn moved to Medina to focus on his work and family. Once his children started to reach school age, they decided to move back to Kent for the school system.
During this time he did not take up skateboarding as much as he did in the past. But this started to change early last year when the pandemic first hit.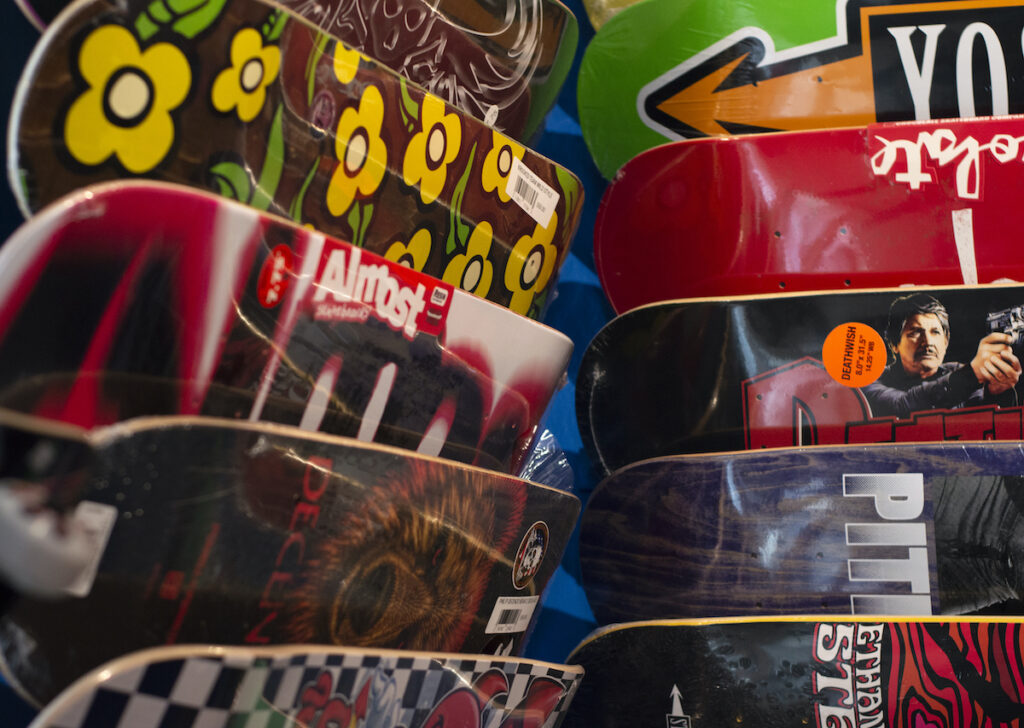 "With the corona lockdown and everything, not having anywhere to go or anything to do, my interest in skateboarding peaked back up again," McMinn said.
Dirty Skate Company is a new independent skate shop at 223 N. Water St. in Kent that opened its doors May 4. The building dates back to around 1893 and was originally a blacksmith shop, housing numerous businesses since.
After an extensive renovation, the shop now sells skateboards, helmets, shoes and more. Many of his friends offered support and help getting the business up and running.
"I still work full time but in my downtime I was here painting and getting everything set up," McMinn said.
Wilson, one of McMinn's best friends of 30 years and member of the "Dirty Skate Crew," is an employee at the skate shop. He will be working most days helping out customers and building boards to sell. Many of McMinn's other friends from his old high school days helped with setting up the shop, painting and building racks to hold skateboards.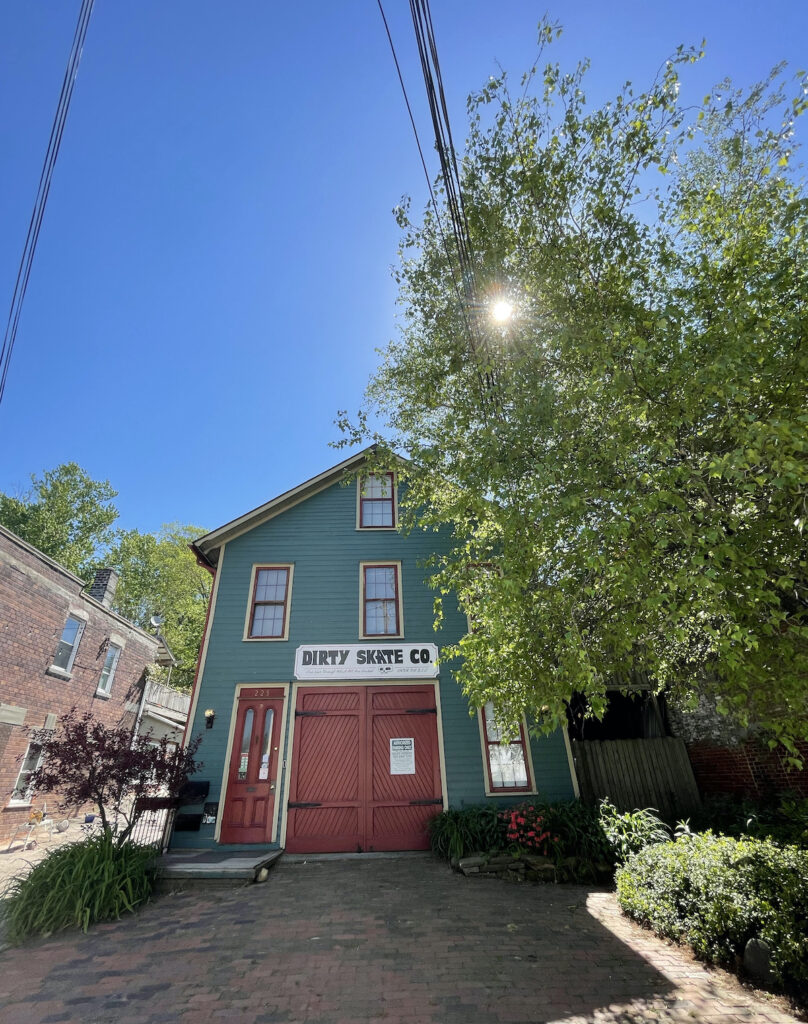 McMinn has a vast knowledge and experience with skateboarding. In the late '90s, McMinn worked at N.A.G.S. Skate Shop that was once located in Kent and closed in the early 2000s. He worked there for around three years and during that time met many other skaters he's still friends with today.
When they were younger, their crew used to skate around downtown Kent and hang around the plaza located on East Main Street where Kinko's was located. Another group of skateboarders in town called McMinn's group the "Dirty Skate Crew."
"They were kinda into skateboarding for the image aspect of it, and then there was the rest of me and my friends," McMinn said.
After being labeled this they decided to go along with it and the name stuck as the years passed and this inspired his shop name.
McMinn explained that skating was not as widely accepted as it is today and overall has changed a lot. It seemed to be looked down upon by some parents and the police, who would pass out tickets to people skateboarding around town.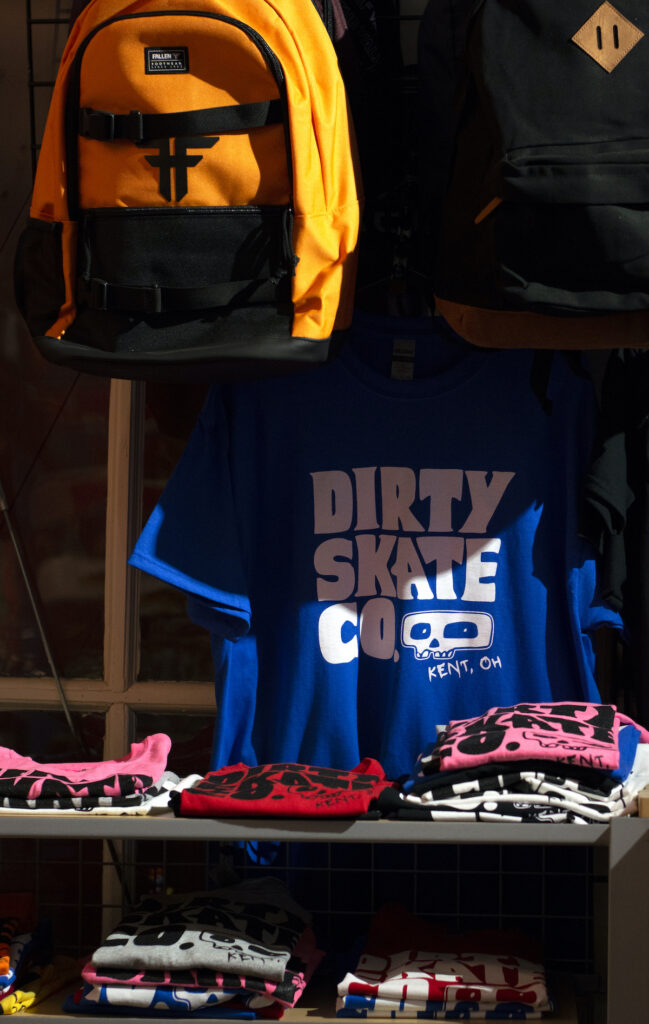 "Nowadays it seems like there are a lot more girls skateboarding," Wilson said. "Back when we were coming up there were not many girls skating."
McMinn decided to open his skate shop because he noticed there did not seem to be the same community he enjoyed growing up. He also saw a lot of kids asking questions about skateboarding on local Facebook groups, including the best types of boards to buy.
"I felt the need, that there needed to be a place like this again for those kids so that they can get that sort of sense of community and learn about it more, and feel more comfortable about it," McMinn said.
Eventually, McMinn hopes to offer an intro to skateboarding class and publish how-to videos with his 6-year-old daughter who is starting to get into skateboarding. One of the first videos he hopes to make is a how-to regrip skateboards which is something he noticed being asked a lot online.
Gina Schlegel is a Portager contributor. Contact her at gina@theportager.com.