If you want to go maskless today at the police department or invite more than 10 people over for a gathering, that's now legal in the city of Kent.
Kent City Council voted unanimously last night to lift the mandate that limited gatherings to 10 people. It also voted 7-1 to rescind the mask requirement in city buildings for anyone who has been vaccinated. Unvaccinated people are still encouraged to wear masks and practice social distancing, though the city cannot force them to do so.
Kent's business owners will now be able to decide for themselves if they want to continue requiring masks. Council said it's fine if some business owners want to continue to require masks, especially those who work with children who can't be vaccinated.
The council's decision is consistent with state and federal guidance that says fully vaccinated people can safely resume most activities without needing to social distance or wear a mask.
Masks will still be required when visiting prison facilities, jails, nursing homes, assisted living facilities, and adult day service centers. PARTA will continue requiring customers to wear masks, regardless of vaccination status, until Sept. 13. Police, fire and EMT employees will still wear masks when responding to calls.
The council also based its decision on declining infection rates and rising vaccination rates. Currently 45% of Portage County's population has had at least one dose of the vaccine.
Ward 5 council member Heidi Shaffer Bish said she voted to lift restrictions to give residents and businesses a clear idea of where the city stands.
"I think we're in a time of confusion right now. Standards [for masking] are all over the map." Now that the CDC and the state have updated their requirements, the city can help present a uniform standard, she said.
The city will still continue to take precautions, City Manager Dave Ruller said. Plexiglas partitions and ionization units will remain in place, and the janitorial staff will continue its cleaning practices.
The city is in the process of updating signs for each of its buildings to reflect the policy change.
"We've asked employees to be aware of customers that may be uncomfortable conducting business without masks for a variety of reasons," such as having infants or children in tow, "and to offer to mask up as a courtesy even if they are vaccinated," he said.
Ruller wanted to go on record to say "there should be no mask-shaming. If someone wants to wear a mask, they're free to do so."
Ward 6 council member Tracy Wallach who cast the lone dissenting vote noted that "within the unvaccinated population, Covid is still spreading very rapidly." She said she would feel more comfortable if council waited until July to lift the mask mandate, when more adults have been vaccinated, since we don't know who is vaccinated and who isn't.
Asked if she is concerned about unvaccinated people choosing to go unmasked, Shaffer Bish said, "I'm torn about that. I'd like to protect everyone. But also, we're at that point where I would like to be able to have my own personal freedom. And I know lots of other people feel that same way."
"There was a point where I think our government mandate had to occur, because we had no protection otherwise. But now we do, and people can choose that protection or not." She added, "We hope that people aren't going to take unnecessary risks. We're not out of the woods yet."
Shaffer Bish said her biggest concern is what will happen if the pandemic worsens, but in that case she said council will have the option to restore social distancing and masking.
"I think that people need to see that there's a light at the end of the tunnel here, and we're seeing that light now," she said. "We are stepping back and hoping that people will step up for themselves and for one another."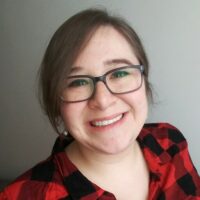 Lyndsey Brennan is a Portager general assignment reporter. She is completing her master's degree in journalism at Kent State and is an alumna of the Dow Jones News Fund internship program. Contact her at [email protected].