Usually, a book review involves reading the book, then writing what you thought about it.
But I'm going to do things a little differently with Kent resident Chas Madonio's recently published non-fiction work "Bars, Bands, and Rock 'n Roll: The Golden Era in Kent, Ohio." Yes, I have the book — I purchased it at Chas' author talk March 20 at the Stow-Munroe Falls Public Library — but I haven't started reading it yet because, well, it's only been in my possession for 48 hours.
But I basically know what the 311-page book is about: the Kent music scene in the 1960s and '70s and the stories and events — some not suitable for a library audience, as Chas told the gathering a few times — that made it such an extraordinary and significant era in the city's history. And if it's anywhere nearly as interesting, insightful, informative and humorous as Chas' library presentation, then it's the type of book that once you pick it up, you can't put it down. A page turner, if you will.
Chas, who lived the rock 'n roll life as a musician in the Kent bars back then, will hold another local author talk at 7 p.m. Thursday, April 6 at the Kent Free Library. Therefore, I don't want to give too much away for those planning to attend and ruin the immediacy of the moment. But suffice to say you will be thoroughly entertained — and you may have lived much of it yourself. There's a good chance that even if you don't know Chas personally — and I would say that easily half of the room at the Stow-Munroe Falls library has known him for decades — you certainly will know all about the places he talks about.
I was born in 1968, so I was in diapers for the tail end of that era, but I still recognized the names of most of the famous Kent establishments that Chas detailed. One in particular stood out to me: Lujan's. My mom, Laura Willoughby, worked as a waitress there after she graduated from Field High School and used to regale me with tales of all the Kent State football players and local band members she got to meet there. So even though I missed out on that colorful period of Kent history, I still feel connected to it to some degree.
Then there's the rich music pedigree of Kent itself. Joe Walsh, of course, is the headliner, but there's also Devo, Chrissie Hynde and a plethora of names and bands instantly recognizable to locals — and, of course, "Ohio," the Crosby, Stills, Nash & Young protest anthem that immortalized the four Kent State students who were shot dead by soldiers of the Ohio National Guard on May 4, 1970.
That pedigree, and the fact that I missed out on those halcyon days of the '60s and '70s, is one reason my wife and I enjoy attending concerts at the Kent Stage; it's as close as we're going to get to experiencing the "golden era in Kent" that Chas so elegantly illustrates in his talk. It's a trip down memory lane for those who were there and like traveling back in time for those who weren't.
Chas says that the late Roger Di Paolo, the longtime editor of the Record-Courier, implored him to write the book because if he didn't, nobody would, and all those wild and wonderful tales from Kent's golden era of music would be lost forever.
As he writes in the Preface: "I waited for years for someone to tell the story of the glory years of Kent music. I was hoping someone would call me and ask for an interview about what I remembered from those days. But no one ever did. The late Roger Di Paolo kept telling me I needed to write that book. Finally, I decided to do it."
And I can't wait to dive in.
No registration is required to attend Chas' talk at the Kent Free Library. Copies of his book will be for sale at the program, and Chas will be available to sign.
\\\
Well, the Kent State men's basketball team wasn't able to spring an upset like 2001 or start a Cinderella run through the NCAA Tournament like 2002.
The Golden Flashes, who shocked Indiana in the First Round of the 2001 NCAA tourney and fell to the Hoosiers in the Elite Eight in 2002 after a magical ride through the tournament, couldn't recapture any of that magic this time around. KSU lost to Indiana 71-60 on March 17 in the First Round of the NCAA Midwest Regional at MVP Arena in Albany, New York.
But 2023 was a heckuva ride in its own right. The Flashes finished with a record of 28-7, captured the Mid-American Conference Tournament championship for the first time since 2017, played in their seventh NCAA Tournament, and beat arch-rival Akron twice — once in the regular-season finale at home and again in the MAC tourney semifinals in Cleveland.
They also showed they could play with anyone in the country, losing by just 49-44 to then-No. 2 Houston on Nov. 26 and 73-66 to then-No. 9 Gonzaga on Dec. 5. Houston, the No. 1 seed in the Midwest Regional, and Gonzaga have both advanced to the Sweet 16 of the NCAA Tournament.
So, no, resurrecting the Ghosts of NCAA Tournaments Past didn't happen. But that only demonstrates the depth and difficulty of what the 2001 and '02 Golden Flashes accomplished. Knocking off a college basketball blueblood in one tournament and getting to within one victory of the Final Four in another is the stuff of legend. Replicating it is a longshot in the very best of circumstances.
But Kent State has built a program capable of at least entertaining the thought in any given season. While what happened in 2001 and 2002 may never be duplicated, it's forever a goal of every player that wears the blue and gold: If it happened once, it can happen again.
And the 2023 Golden Flashes, for their part, served notice that Kent State basketball can still dance.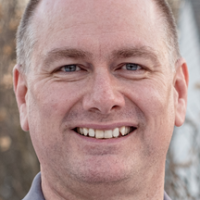 Tom Hardesty is a Portager sports columnist. He was formerly assistant sports editor at the Record-Courier and author of the book Glimpses of Heaven.