By now, most of us have seen the play that has Buffalo Bills safety Damar Hamlin fighting for his life in a Cincinnati hospital.
Hamlin, 24, a second-year NFL player out of the University of Pittsburgh, made what any football observer would consider to be a routine tackle — or what passes for routine on an NFL field — of Cincinnati Bengals wide receiver Tee Higgins in the first quarter of their game on Monday Night Football Jan. 2 in Cincinnati. It's nothing we haven't seen a thousand times before. It was a straight-on hit in the open field, Hamlin wrestled Higgins to the ground, immediately stood back up … then fell straight backward, hitting the ground hard and lying motionless on his back.
We now know that Hamlin went into cardiac arrest following the play, with emergency personnel rushing onto the field and performing life-saving measures on Hamlin for nearly 10 minutes before his heartbeat was restored. Hamlin was then whisked away in an ambulance and spent the night in the intensive care unit of UC Medical Center in Cincinnati. As of this writing, he is still listed in critical condition.
At the moment, we don't know why he went into cardiac arrest. Maybe the speed, angle and force of the collision with Higgins was just right — or wrong — to trigger it. Maybe Hamlin has a previously undiagnosed heart condition, which athletes across the sports spectrum have sadly fallen victim to — like Hank Gathers of Loyola Marymount University, who collapsed on the court and died during a basketball game with the University of Portland on March 4, 1990. Nobody touched him, he was just running down the floor and collapsed. He was 23 years old. Gathers' autopsy revealed he had suffered from hypertrophic cardiomyopathy, a heart muscle disorder.
Gathers' case was especially tragic because while the hypertrophic cardiomyopathy wasn't known until after he died, the fact that he had a heart issue was no secret. Earlier that season, on Dec. 9, 1989, he had collapsed on the floor during a game and was discovered to suffer from exercise-induced ventricular tachycardia, essentially an abnormal heartbeat, which can turn into cardiac arrest. Gathers was placed on medication and continued to play that season after missing a couple games, and accusations were slung back and forth on whether doctors reduced his dosage to a level lower than would be effective or if Gathers had stopped taking the medication altogether because he felt it adversely affected his play.
The NFL, by and large, has a remarkably safe track record in this regard. The league started play in 1920 in Canton when it was known as the American Professional Football Association. From 1920 until now, one player has died on the field during an NFL game, that coming on Oct. 24, 1971, when Detroit Lions wide receiver Chuck Hughes suffered a heart attack after a blood clot dislodged when he was tackled in the fourth quarter of a game against the Chicago Bears. Attempts to revive the 28-year-old Hughes on the field failed.
Then-Bears defensive end Ed O'Bradovich, who was there that awful day at Tiger Stadium in Detroit, told this gruesome account to the Detroit Free Press in 2021: "I knew something horrible had happened because when they were rolling Chuck off the field one of his arms fell down and his hand was flopping around back and forth, and I thought to myself, 'Holy Christ, I think he's dead.'"
And make sure you're sitting down before you read this next part. … OK, ready? Here goes: After Hughes' lifeless body had been carted off the field with 1:02 remaining in the fourth quarter, the game resumed.
Like with Gathers nearly two decades later, an autopsy found that Hughes had undiagnosed cardiac problems — in this case, heart disease — and that he had likely already suffered one heart attack before the one that took his life on the field. In that first instance, Hughes was hospitalized for seven weeks with what doctors had incorrectly diagnosed as a spleen, kidney or lung injury, according to Yahoo! Sports.
Right now, we don't know what happened to the Bills' Hamlin. Did the force of the tackle itself cause him to go into cardiac arrest? Is it, like with Gathers and Hughes, an undiagnosed heart issue? We'll have to wait and see.
But this much is certain: We forget that the NFL is a job, and like with any job that involves physicality, there are hazards. Construction workers face these dangers every day. So do road crews. Airline workers, both flight and ground crew. Factory and warehouse workers. The list goes on and on. (And 4,764 workers died on the job in 2020, according to the Department of Labor.)
In my own experience, I've worked on a pole building crew and in animal care at two kennels and a veterinary hospital. Both lines of work involve danger at every turn, where the slightest mistake could land you in the emergency room — or on the mortician's table. I came a few inches from backing off a roof one day while nailing down cap shingles, and another time I botched a hook and crane connection, which left a co-worker dangling for his life above the work site. Oh, I caught hell for that one. Thankfully for everyone involved, I wasn't in construction for long.
I also never realized the constant danger that veterinarians and their assistants face on a daily, or even hourly, basis until I worked in animal care. It takes some serious courage to stick a thermometer up a German Shepherd or Rottweiler's behind — especially when that animal is in pain and it's just you and them alone with the cage door closed. It also takes a special kind of courage to stick your fingers between their rows of teeth, pry their jaws open and shove a pill down their throat. Usually, there would be a sign on the cage warning if the animal was dangerous. But not always. You found out the "not always" part the hard way.
And so it is for those who make a living playing sports. Certain unique occupational hazards exist, whether it's standing in the batter's box with baseballs thrown in excess of 90 miles per hour coming at you (Cleveland shortstop Ray Chapman was hit in the head and killed by a pitch in the 1920 season), behind the wheel of a race car barreling down a speedway at 200 mph (NASCAR legend Dale Earnhardt was killed when his car slammed head-on into the outside wall during the final lap of the 2001 Daytona 500) or protecting the net on a soccer pitch (Indonesian goalkeeper Taufik Ramsyah was killed when he fractured his skull in a collision with an opposing player during a game in December 2021).
In fact, player deaths during soccer games began to increase at such a startling pace that the International Federation of Association Football (FIFA) commissioned a study called the FIFA Sudden Death Report that uncovered this staggering number: From 2014 to 2018, there were 617 cases worldwide of sudden player death in association soccer games, either from injuries suffered during games or players taking ill on the field.
That's 617 deaths in five years — and the study only began with 2014. It's difficult to even begin to fathom horrific numbers like those.
And in the NFL, you have human beings who possess the frightening combination of size, speed and strength to turn what we see on TV as a routine tackle into what amounts to a car crash. Defensive linemen, some weighing 330 pounds or more, can often run the 40-yard dash in under five seconds, NPR reported. That means they can impact a ball carrier with 1,700 pounds of force — the equivalent of that ball carrier sitting in the driver's seat when his car runs into a brick wall at 20 miles per hour.
Back when I covered Browns home games for the Record-Courier in the mid-1990s, I was delighted to discover that media personnel were allowed to watch games from the sidelines in the fourth quarter. I remember the first time I anxiously made my way down to the field to stand just a few feet away from the sideline — only to be absolutely terrified by what I saw in front of me. I had played football for 10 years, all the way up through high school, and thought I had seen a lot in that decade on the gridiron.
It took me about one NFL play to realize I hadn't seen anything. The action was so fast, so violent, such a blur, that I wasn't even sure what had happened. I saw a Browns running back take the handoff, then disappear into a vortex of opposing players slamming into him so hard that I didn't think any human being could survive it.
A couple of seconds later, the Browns running back emerged, lying on the ground. He then stood up and trotted back to the huddle like nothing had happened.
My jaw, meanwhile, was sitting on the grass of Cleveland Stadium. I was in shock. I had never seen anything like it. I wasn't comfortable standing that close to the action, and I felt a strong urge to leave. But I couldn't. For some reason, I felt compelled to stay and watch these freaks of nature do battle, the ground actually shaking beneath my feet any time the combatants stampeded our direction. They were so big and fast, and the hitting so ferocious, that it occurred to me that the average human being would be a fatality on an NFL field. Television does it no justice; the NFL game, from field level, is frightening.
And now we're faced with a horrific situation where an NFL player, for the second time, could die from injuries sustained during a game. For the moment, Damar Hamlin is still alive. It's minute by minute at this point as the nation hangs on any updates coming from the medical professionals.
And we will learn soon enough what exactly happened to Hamlin and why. Depending on those findings, the NFL may tweak some rules or institute new ones to increase player safety.
But for now, all that really matters is that Damar Hamlin lives to tell the story. Nothing would be better than to one day see Hamlin give interviews detailing what happened on the field that frightful night and his road to recovery since.
A road Chuck Hughes didn't get to take out of Tiger Stadium that dark day in Detroit 51 years ago.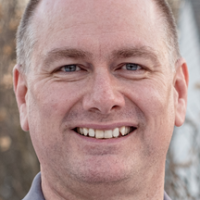 Tom Hardesty is a Portager sports columnist. He was formerly assistant sports editor at the Record-Courier and author of the book Glimpses of Heaven.