The Pfeiffer family has been synonymous with Kent Roosevelt golf for half a century.
Between 1971 and 2021 — with the exception of a four-season span from 2013-16 — the Rough Riders golf program (and later the boys golf team when girls golf became a varsity sport at Roosevelt in 2011) has been coached by either Dick Pfeiffer or his son, Brent. In that time, father and son combined to win 84% of their matches and capture 25 league championships.
In other words, the Rough Riders could be expected to win eight of every 10 times they stepped onto the course for the last 50 years.
So when Brent Pfeiffer met with his players and the Kent Roosevelt administration May 23 to announce his retirement from coaching golf, it truly was the end of an era.
"A good coach needs to be excited for the season to begin; I wasn't," he said. "That's when I knew it was time. There were several reasons why I wasn't excited, but when I knew I wasn't excited, I started having conversations with my trusted friends and family.
"I will miss a lot of things about coaching the team. I will miss the players and coaches from opposing schools. Growing up in the household I did, it was a part of our life. I will definitely miss the competition; I am a competitor. But I am at peace with my decision and knew that it was time to go. I am involved in so many things that the time will be filled by something."
The level of success the Rough Riders have enjoyed since 1971 has been equal parts astonishing and consistent.
From 1971 to 1995, Dick Pfeiffer coached the Rough Riders to an astounding 452 wins against just 94 losses, won 17 league championships, and took eight teams and one individual qualifier to the state tournament.
Brent, in two head coaching stints with the Rough Riders spanning 2002-2012 and 2017-21, posted a 214-32 record — his win percentage of 86.99 actually eclipsing his father's of 82.78% — with eight league titles and an individual state qualifier, Mandi Morrow. Playing before girls golf was a varsity sport, Morrow reached the state tournament in 2006 and '07.
In between, Brent was a standout golfer for his father in the late 1980s and later served as an assistant coach under Garry Black from 1996-2001. Black had taken over as head coach of the Rough Riders when Dick Pfeiffer passed away in November 1995.
"I am so thankful for everything he taught me," Brent said of Black. "Garry was one of dad's closest friends and after dad's passing, he became a mentor to me and second father. Our teams would not have carried on their winning tradition had it not been for Garry's tutelage."
If all that wasn't enough, Brent's mother, Beth, started the golf program at Davey Middle School (now Stanton) in 1983, coaching Brent at the junior high level before handing him off to her husband.
"Nobody has loved this golf program and its players over the years more than she has. The players are her 'kids,'" Brent said. "Mom greets every player, current or former, with a hug and is overjoyed when she is able to bake her famous chocolate chip cookies for a match or tournament."
But with Brent's retirement, the Pfeiffer family's active affiliation with Kent Roosevelt golf has reached the end of a very long and successful road — a road that bears little resemblance to its starting point.
"As far as stepping away, it was time," he said. "I am going out on my own terms and writing my own ending. Times have changed and sometimes change is good, for everyone, whether you want it or not. Today's athletes are a unique breed; many have their own swing coach or they are coached by their parents, so the role of high school coaches continues to be fluid. My coaching style has changed significantly over the past 25 years, but there is only so much change that I am willing to make without compromising my own belief structure."
That structure is deeply rooted in the value system of his parents, which isn't especially compatible with today's "me first" culture.
"Dad coached in a different era and coaches were given more leeway in the '70s and '80s. Suffice it to say that Bobby Knight and dad had a lot in common," said Brent, referencing the legendary and mercurial former coach of the Indiana University men's basketball team. "I think I am a lot more patient and flexible than dad was. I don't think that dad could coach in today's environment. Between the parents who feel they need to coach or instruct their own kids from the sidelines and the athletes who want to do things their own way and don't want to be coached, dad would have quit years ago. It was his way or the highway and there was no room for negotiation.
"I had parents upset with me because I dared to have practice the night before one of our league tournaments; I should have been 'more flexible' and allowed the players to attend the Kent-Ravenna football game instead. A shortened practice didn't even placate some of the parents; I was still being too hard on the players. Those who knew dad know that he would have had a few choice words and the players would have heard the band warming up while they were practicing because of the complaining. I couldn't do this in today's environment; there would have been a mutiny.
"However, in his time, it worked and he was one of the most successful coaches in the area."
Dick Pfeiffer was posthumously inducted into the Ohio High School Golf Coaches Hall of Fame in 2003.
"One of the things that made dad such a successful coach during his tenure was his ability to get the most out of almost every team he coached," Brent said. "It was something that, even as players, we always admired. Dad did this consistently. While I was able to do this, I am not sure that I did this with the consistency that he did. Don't get me wrong; this was no fault of my athletes. I coached some amazing kids, and yes times are different, but I am not sure I had the impact that he did."
Like his father before him, Brent coached with the sort of raw, emotional honesty that honed his players' skills and mental approach to a fine edge — even if it did make some people uncomfortable.
"I am passionate about what I coach and I make no apologies for it," Brent said. "I am a golf coach with a hockey or football coach's mentality. I believe that the athletes should be held accountable just like any other athlete. I also believe that golf is a game of honor and integrity; if you struggle with that, you don't belong on our team. And finally, I am coaching a varsity sport, not a club sport, and not intramurals; it takes time, commitment and it's going to be a grueling schedule, just like any other sport.
"If you struggle with these principles, I'm sorry, but you've come out for the wrong team. You don't complain that baseball, basketball, football or other sports practice too often; golf won't be any different."
But it was that ceaseless demand for, and expectation of, every player's best every day that has had Kent Roosevelt among the state's most consistent golf programs the past five decades.
"Like most successful programs at any level, the secret to the success at Roosevelt has been hard work, strong community and alumni support, and the coaching consistency," Brent said. "Dad taught us that wanting to win wasn't enough; we had to prepare to win. Dad knew that it took hard work to get better and that you can't cheat the grind. I saw how dedicated dad was to his coaching and that he was willing to spend whatever time was necessary to develop a winning program. To dad, developing a winning program was more important than a winning team; there was a stark contrast between the two. A team is temporary; a program lasts for years."
In this case, 50.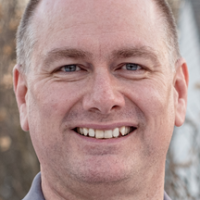 Tom Hardesty is a Portager sports columnist. He was formerly assistant sports editor at the Record-Courier and author of the book Glimpses of Heaven.