Celebrate Portage held its annual awards dinner Wednesday night at NEOMED, announcing the community organization's last class of winners.
Community Improvement Award: Restoration 44 Coffee Shop
Community Service Award: Portage CARES Community Food and Supplies Drive
Economic Improvement Award: Independence of Portage County New Operations Center
Health Initiative Award: Children's Advantage Family Center
Pandemic Initiative Award: Portage County Health District
Youth Initiative Award: Comprehensive Case Management & Employment Program
Community Hero Award: Jane Palmstrom
Anyone wishing to nominate a person or organization doing great work for next year's awards can email celebrateportage@gmail.com.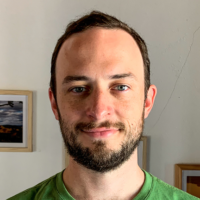 Ben Wolford is the editor and publisher of The Portager.
ben@theportager.com
330-249-1338