Mantua Police Chief Joseph Urso called the village council investigation into his alleged relationship with an officer wasteful and politically motivated in his first comments to the public since the inquiry began in October.
The comments came from Urso's lawyer, Wesley Buchanan, who released a statement to The Portager and answered follow-up questions by email.
In the statement, Buchanan said Urso has been interviewed and is cooperating with the investigation, which is being carried out by attorney Dean DePiero. DePiero is the law director for the City of Aurora and acting as an independent consultant at a rate of $190 per hour.
Last fall, village council voted unanimously to file a complaint against Urso with the mayor. Based on allegations of favoritism from sources they have still not disclosed, council launched an investigation into "potential conflicts of interest, wrongdoings, and a lack of transparency" related to "the romantic relationship between Chief Joe Urso and his subordinate, Patrolman [sic] Miranda Brothers."
Council's complaint mentions Brothers' hiring and promotion, her use of a patrol vehicle and the question of whether she and Urso attempted to conceal any alleged relationship from village leaders.
Urso has not confirmed whether any romantic relationship exists.
"Chief Urso has nothing to hide; however, this political witch hunt needs to end," Buchanan said. "The Council is spending hard earned tax dollars at $190 per hour to investigate into something that is not a crime or a violation of Village Policy."
The village's employee handbook does not prohibit romantic relationships among colleagues.
Buchanan especially criticized Village Council President Tammy Meyer, who he said was part of the panel that hired Brothers in the first place. He also said Meyer is Brothers's landlord.
"Ms. Meyer has a business relationship with Brothers that Ms. Meyer did not disclose" prior to making the motion to hire Brothers, Buchanan said.
Meyer declined to comment on Buchanan's statement. She did not confirm whether she is Brothers's landlord or whether she believes that relationship constitutes a conflict of interest.
"My speculation is that Ms. Meyer wants to be Mayor and is attempting to create leverage against Mayor Linda Clark," Buchanan said. "I don't think the filing deadline for Mayor is soon, but the release of any report may coincide with that date. Again, my speculation is that this is just political theater and wasting Mantua taxpayer dollars."
Urso is hoping residents will rally in his support at the next council meeting on March 21.
"Chief Urso wants to get back to his job, which is: protecting the citizens of Mantua," Buchanan said.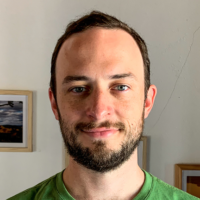 Ben Wolford is the editor and publisher of The Portager.
ben@theportager.com
330-249-1338