University Hospitals has relocated its urgent care facility in Kent from its home near the corner of state routes 261 and 43 to the building on East Main Street anchored by a Starbucks.
The Kent Urgent Care opened for services Aug. 1 at 1005 E. Main St., Suite #3. The new location, which totals over 4,100 square feet, sits just north of the Kent State campus on a well-traveled road adjacent to restaurants and retail outlets.
The former location at 408 Devon Place, known as the Kent Health Center, "will be used by UH to provide other clinical services," said Ansley Gogol, senior media relations strategist at University Hospitals.
The new Kent urgent care location will be open from 9 a.m. to 8 p.m. Monday through Friday, and from 9 a.m. to 5 p.m. on weekends.
"Our primary goal is to reimagine urgent care for Northeast Ohio by removing obstacles and easing access to care while delivering exceptional patient experiences," UH Urgent Care President Lee Resnick said in a statement.
UH said the new urgent care facilities in Kent and Mentor, which also relocated, will be equipped with advanced medical technology and staffed by experienced healthcare professionals.
Specifically, Kent Urgent Care features board-certified providers who can diagnose and treat minor injuries and illnesses. Other services include on-site lab, X-ray, EKG, testing/vaccines, and examinations. UH's other urgent care facility in Portage County, Urgent Care Streetsboro, provides similar services.
The relocation is the latest in a string of changes over the last few years for UH facilities in Portage County.
UH closed the emergency room at its Kent Health Center in 2021, leaving UH Portage Medical Center in Ravenna as the only facility in Portage County with an emergency room.
Then in November 2022, UH Portage stopped providing labor and delivery services after the hospital system created a new consolidated maternity unit at UH Geauga Medical Center in Chardon, an hour drive from some parts of Portage County.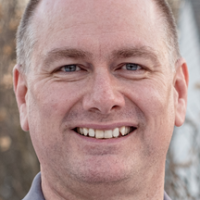 Tom Hardesty is a Portager sports columnist. He was formerly assistant sports editor at the Record-Courier and author of the book Glimpses of Heaven.