State Rep. Gail Pavliga said a bill that would have turned much of Shalersville into a hub airport for Northeast Ohio will not move forward, according to a summary of a discussion with local Republicans.
Pavliga is the co-sponsor of the legislation calling for the construction of major commercial airports in Northeast and Southeast Ohio, along with high-speed passenger rail lines connecting them to major cities.
Read our previous story about the airport proposal.
The airport in Northeast Ohio was supposed to be built north of Ravenna. However, none of the township trustees or county commissioners contacted by The Portager had ever heard of the proposal, and it is unclear where the idea came from.
Pavliga has not responded to multiple requests for comment. Her announcement that the project is off came during a meeting of the Portage County Republican Women's Club on April 18 at Edinburg Townhall.
It was reported in the Portage County Republican Party newsletter on Saturday.
"State Rep. Gail Pavliga informed the group that the discussions about creating an international airport here in Portage County have ended," the newsletter reported. "She added that she continues to work to improve mental health services in all of Ohio."
There was no further explanation in the newsletter about why the project was proposed and ultimately abandoned.
A spokesman for Ohio House Republicans, reached by phone last week, declined to comment.
Wendy DiAlesandro contributed reporting.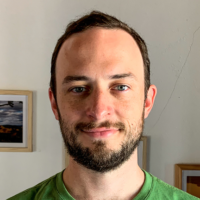 Ben Wolford is the editor and publisher of The Portager.
ben@theportager.com
330-249-1338