Unlike most news organizations, our mission statement doesn't explicitly mention reporting the news. Journalism is what we do. But I see it as a means to an end.
Our mission is to be a catalyst for ideas and action that help our community thrive.
Apart from covering local issues through the lens of solutions and solidarity, we also try to make a powerful direct impact by donating money and advertising space to organizations that help our neighbors. For example, if you have a paid subscription to The Portager, you're entitled to donate one free ad per year to the local nonprofit or small business of your choice.
Another activity is our subscription drive fundraiser. Every few months, we ask our readers to nominate and select a Portage County charity to be the beneficiary of this fundraiser. For this month, our readers decided to raise money for Children's Advantage, which supports the mental and emotional health of kids in Portage County.
That selection was excellent. We're experiencing a crisis of mental health in this country, and Portage County is not exempt. From the stress of Covid to the trauma of social media harassment and the specter of school shootings, today's young people are exposed to a world that seems designed to test their development.
Children's Advantage is just one of the organizations in Portage County working with kids in this area of concern, but they're one of the most impactful. You can just read one of their recent annual reports to get an idea.
The Portager's contribution will help.
The way it works is this: We will donate a portion of proceeds of new signups and paid subscriptions between May 10 and May 24. Meanwhile, two readers have offered to contribute a matching donation up to $400.
The Portager's donation will be calculated based on the following formula:
$1 donated for each new free signup or paid subscription up to $16/month
$10 for each new paid subscription worth $180/year, or $17/month or more
$10 for each paid subscriber who increases their subscription amount to $17/month or more
$100 for each new advertising purchase worth $500 or more
Previous fundraisers have totaled nearly $300, which were matched by readers. This fundraiser will be matched twice, meaning we could potentially generate over $900 for Children's Advantage.
At the same time, you'll be supporting our ability to continue covering local news in Portage County. Our reporters and editors work for us on a contract basis, but we would like to be able to hire full-time employees. Your paid support will get us closer to our goal of 2,000 paid subscribers.
>> New subscribers, sign up here
>> Existing subscribers, upgrade your payment amount here
As always, if you have any questions, just send me an email or give me a call.
And if you can't afford a paid subscription right now, don't worry about it. The Portager will always be paywall-free and accessible to the whole community, regardless of your ability to pay. Our mission isn't profit, it's impact.
I'm proud to be from Portage County and grateful that you've given The Portager team and me the chance to serve you.
Ben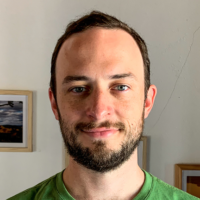 Ben Wolford is the editor and publisher of The Portager.
ben@theportager.com
330-249-1338