Jason Opritza led the Rootstown girls soccer team to its first league championship in eight years and a berth in the district finals in his first season as Rovers head coach last fall.
There were no internal problems on the team as the Rovers finished 12-5-1 overall and 7-0 in the Portage Trail Conference in 2021, according to interviews with people knowledgeable about the season. With that kind of success, Opritza had assumed the Rootstown Board of Education would easily renew his one-year supplemental coach's contract for 2022.
However, a majority of the five board members are considering voting not to renew Opritza's contract at the board's May 16 meeting, The Portager confirmed through interviews and email exchanges with multiple sources. The other coaching candidate under consideration is the husband of board member Jennifer Curall.
"I was told I didn't have the support of the school board, and a vote would be 3-2 against me," Opritza said, referring to why a vote on his contract ostensibly was shelved at the April board meeting. "When they hire you, they tell you it's for the kids. But when you hear they're going to vote 3-2 against you, it's not for the kids and that's the unfortunate thing."
District administrators insisted the decision is not final but would not comment on the selection ahead of the board vote.
"No personnel decisions are discussed publicly for any position," Rootstown Superintendent Andrew Hawkins said. "However, our school board will vote on supplemental positions at the May 16 meeting."
School board member Amanda Waesch expressed frustration that not every member of the Rootstown Board of Education has been included in conversations regarding Opritza's future.
"From my perspective, there has never been a board vote on this issue, and I have never been involved in any discussions about the girls soccer coach," she said.
The remaining four members of the board did not respond to requests for comment.
This is the second time in two years that the school board has been shrouded in controversy. In 2020, football head coach Troy Spiker resigned after his decision to remove a player from the team for using racial slurs against teammates was overturned following pressure from a school board member to reinstate the player.
That player's reinstatement to the team, and the subsequent resignations of Spiker and assistant coach Tom Wilson, set off an emotionally charged period centered around race relations in the Rootstown community and the board's controversial — and in the eyes of many, inflammatory — handling of the situation.
Now, with Opritza's future suddenly up in the air despite a league championship season, emotions are running the gamut among people in the Rootstown community, "everything from supportive to incredulity," Opritza said.
"When word spread to my team," Opritza said of a possible 3-2 non-renewal of his contract by the board, "the general response — after hysterics — was anger and confusion. They wanted to know when the next [school board] meeting was because they said they were going to be there. They were shocked."
Athletic Director Keith Waesch, who also serves as the longtime coach of the Rovers' successful golf and baseball teams, does not get a vote on coaches' contracts. That responsibility falls on the five members of the school board. But he made it clear which way his vote would go if he had one.
"As the athletic director, I am in full support of recommending our current coach, Jason Opritza, to coach again in 2022," Waesch said. "He did an outstanding job with the girls soccer program — we won the league for the first time since 2013, he was Coach of the Year, and we advanced to the district championship game."
In fact, Opritza seemed to be headed for a rubber-stamp renewal until recently.
"There were no issues as far as I'm aware from parents or players during the season up to a few months following the season," Keith Waesch said. "It wasn't until the end of March that I was made aware of a possible non-renewal of our current coach."
Opritza is perplexed as to what the board's reasoning behind a possible non-renewal could be.
"I was told there were complaints against me, but not during the season," he said, without specifying who provided this information. "I was told the complaints were recent. From what I know, it was a couple anonymous people with a couple complaints. There are no names attached to it.
"One accusation stated it was documented that I missed a practice, when actually it was an optional practice that was run by our assistant coach, Shana Varner. I was also accused of being late to a few practices. What actually happened is, at the time, I worked until 6 p.m. and practice started at that time. I got there before 6:30, and the girls had started conditioning work, which was running, overseen by Shana. And it only happened a couple times."
Keith Waesch said he was aware of the above instances detailed by Opritza and had no issue with them.
Asked if these instances were valid reasons for a league championship coach with no internal problems within his team to essentially be fired, Opritza flatly responded, "No."
"My team bought into a certain style of play and had a successful season," he said, "and because the girls bought in, the parents bought in. The girls were welcoming, encouraging, positive and cohesive. They always understood they could talk to me or Shana about anything. They were a tight-knit group and bought into the whole team dynamic. They're fighters, and that's what they're doing now."
A girls soccer parent, who agreed to be interviewed on the condition they would not be identified, vouched for Opritza's characterization of the atmosphere on the team last season and lamented the lack of transparency surrounding the situation.
"I was told that Coach Opritza did not have enough board support to be renewed," the parent said. "I reached out to school board members and was not given a direct answer. I was told by someone not on the board nor the superintendent that Coach Opritza had missed 'a' practice/was late to a practice. That is not a valid reason for not renewing his coaching position/contract.
"From the community members I have spoken to, they are in awe, stunned, shocked, disappointed, confused, sad, baffled," the soccer parent continued. "They just can't believe it. From the games and events I was at, I saw a high school coach coaching. I did not notice, see nor hear of any problems. I can honestly say I have never heard a complaint from the parents. My daughter is upset, and I know there are other parents upset."
Opritza said parents have reached out to him to offer support.
"People I run into say, 'I support you. This is ridiculous.' People are looking for ways to help," he said.
He is now anxiously awaiting the May 16 school board meeting.
"I truly do not know what to expect," the soccer parent said. "I hope the community feels as strongly as I do and can attend to show their support. This situation is having an impact on the community and the athletes, not just Coach Opritza. This situation is not fair."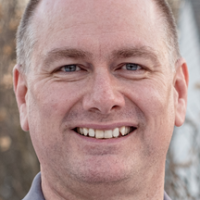 Tom Hardesty is a Portager sports columnist. He was formerly assistant sports editor at the Record-Courier and author of the book Glimpses of Heaven.