Each time the Olympic Games roll around, Kim Kreiner is glued to the action.
"Of course I make it a point to watch the Olympics," she said. "I fly the Olympic flag on my flag pole from the day of Opening Ceremonies to the day of Closing Ceremonies."
Which she did again during the 2020 Tokyo Summer Olympics that wrapped up earlier this month, relishing every moment of the global spectacle that she was part of — twice — during a storied track & field career that saw her become one of the most accomplished and decorated athletes in Portage County history.
In a span of a few short years, Kreiner went from placing in three events at the state tournament as a senior at Mogadore High School in 1995, to trying a new event — javelin — as a freshman at Kent State University the next year, to becoming the best javelin thrower in the country by 2001. From there, she became a four-time national champion (2001, 2004-06), was the American record-holder from 2002 to 2010, and capped her career as a two-time Olympian, representing the United States in the 2004 Athens Summer Olympics and the 2008 Beijing Games.
All of which gives Kreiner a special perspective when watching the Olympics: because she's lived it.
"Unfortunately, javelin very rarely makes TV," she said, "but I always watch track & field, which takes place during the second half of the Olympics. I do watch other sports as well, swimming, diving, etc. It is just impressive how every athlete makes their particular sport/event look so easy. I know if I jumped off the three-meter platform, the only thing I would be doing is a cannonball.
"Having trained for javelin for so long, I know how much each athlete puts into their event, and I know what types of sacrifices they have had to make in order to make it to the biggest stage in sports, the Olympic Games. Olympic athletes are a different type of athlete, not like your normal professional athlete. You have to train and sacrifice for four years in order to have a shot at making the team, and then if your performance isn't what you would have liked or it just wasn't your day, you have to wait another four years in order to redeem yourself. And there is no guarantee that you will make the next Olympic Team."
During her days as a Wildcat, Kreiner dominated the school record books and the Portage County League, wrapping up her high school career by placing second in the discus, second in the shot put and fourth in the high jump at the state championship meet as a senior.
From there, though, Kreiner's career path was uncertain at best, with two major obstacles confronting her: She had to find a team, and then she had to find an event. Not exactly a roadmap to the Olympics.
Kreiner solved the first issue by enrolling at Kent State and joining the Golden Flashes' track & field team as a walk-on. But there was still the pesky issue of finding an event. In high school, Kreiner had proven to be a multi-faceted field events competitor, strong enough to excel in the shot put and discus yet athletic enough to shine in the high jump and long jump. Kreiner had also starred in volleyball and basketball at Mogadore, so her versatility was not in question.
The Kent State coaching staff, and in particular Ramona Pagel, then the Flashes' throws coach and herself a four-time Olympian in the shot put, looked at Kreiner's versatile skill set and had a suggestion: the javelin.
The event was foreign to Kreiner. It was not sanctioned by the OHSAA, so Kreiner had never attempted it prior to arriving at Kent State. But it was worth a shot.
"It was a completely unknown event for me when I entered college," Kreiner said. "Since I had no experience with the javelin, my college coaches decided to have me try it just to see if I could pick it up. Kent and Ramona Pagel, I think, might have seen something in me that others didn't, or they just got lucky. Either way, they had me try the javelin for a few weeks and I seemed to pick up on the basics pretty quickly. I walked on at the beginning of the spring semester, so it was right before outdoor track season was going to start.
"Most of the basics that I learned, we learned at the indoor facility because you know how spring weather works in Ohio. I did have a few workouts outdoors when the weather cooperated. I remember thinking the javelin was pretty fun because it was different from the other throwing events. Also, I didn't exactly have the correct build to be a big-time shot putter or discus thrower after college."
Results quickly followed.
"The first meet I threw in was about a month or so after I started learning the javelin. I believe I threw around 115-118 feet," Kreiner said. "The second meet, however, I ended up throwing 145 feet. Ramona came up to me and asked how I learned to block like that. A block for me is the last step with my left leg, the final left leg, where all the energy you have built up running down the runway stops. It's like running as fast as you can and then just sticking one leg out to stop your momentum.
"On that particular throw, I had a pretty solid left leg and the javelin flew pretty good. I just looked at Ramona and shrugged my shoulders. It came naturally."
Kreiner's meteoric rise in her brand-new event had begun.
She placed fourth in the Mid-American Conference Championships that freshman season of 1996, finished third at the NCAA Championships in 1997, and won the MAC title in 1998.
And Kreiner was only scratching the surface of her potential.
"The first time I thought the Olympics were actually attainable was in college," she said. "I joked about it in high school, but that was just goofing around with friends. Around my last few years in college, when I was having pretty good success and really starting to put some distance on my throws, I started to really believe I could make the Olympics."
It all came to a head in 2000 when Kreiner barely missed out on making the U.S. Olympic Team.
"Placing second at the 2000 Olympic Trials right out of college solidified the thought that I was going to make the Olympics," she said. "I did not make the 2000 team because I did not have the Olympic 'A' Standard."
Kreiner promptly went to work rectifying that situation. She won the USA Outdoors title in 2001, set the American record of 199 feet, 1 inch (60.68 meters) in 2002, then captured the gold medal at the 2003 Pan American Games in Santo Domingo, Dominican Republic, with a throw of 199-8 (60.86).
She then stamped her ticket to her first Olympics by winning the U.S. Trials in 2004, earning a spot in the Athens Games.
"Although some aspects of javelin came naturally," Kreiner said, "I really had to work my butt off to become tops in the nation. Not sure it happened quickly — it didn't feel like it was quick, there are a lot of different factors that go into throwing the javelin well. It's a little more than 'grip it and rip it' force, and angles come into play along with learning how to use the wind, if there is any."
Competing in the birthplace of the Olympics, Kreiner finished 39th overall with a throw of 52.18 meters.
"For me, it was a no-brainer to continue to train after making the Athens Olympic Games," she said. "I never even thought of saying that once was enough. I loved training, I love throwing the javelin, competing, and all the competitors I got to interact with. I am an adrenaline junkie, or maybe the younger kids now call it a 'gamer.' I still to this day have to remind myself that playing board games with my nephew is not a competition, or when I am lifting weights I have to keep telling myself that I do not need to go heavy. It's hard to turn off the competitive side.
"So after Athens, Ramona and I both knew we were going to be training another four years to try to make the Beijing Olympic Games and finish better than I did at Athens."
Kreiner dedicated herself to being a better javelin thrower than she had ever been — and she did exactly that, throwing a personal-best 64.19 meters in May 2007 in Fortaleza, Brazil. A little more than a year later, her goal was realized: She was back on the U.S. Olympic Team in Beijing.
However, an injury shortly before arriving in China hampered her performance, and she finished 38th with a throw of 55.13 meters.
It left Kreiner wondering what might have been.
"I was absolutely not happy with either overall performance, 2004 or 2008," she said. "I am the type of person/competitor that bases things on results. My results were not good, not good at all. Although most would say that the first time at the Olympics you aren't really expected to do outstanding, that was not how I saw it. Yes, I know it was my first time, and yes, everything was very different than what you see on TV, but my result was nowhere near what I had been throwing during the year. I knew I was not going to make finals, but I was expecting to throw better than I did.
"The second Olympic Games, 2008, I had a bunch more international competition experience under my belt as well as many more 200-plus-foot throws. So I was feeling much better going into those Games. But two weeks before the Olympic Trials, I tore my plantar fascia off the bone in my left foot. Not great timing. By the time it came to throw at the Olympics, I had managed the injury pretty well, but that first throw in competition was the most pressure I had put on that foot since the injury, and it ripped all the scar tissue and strained some ligaments in my foot. Needless to say, I didn't throw very well. I am not one to make excuses; I still think I should've competed and thrown much better than I did, even with a busted foot."
After all these years, though, it's not those results in Athens and Beijing that matter most to Kreiner.
"Being a two-time Olympian is something that I worked hard to earn," she said. "I know I poured my heart and soul, my blood, sweat and tears into it to achieve. Countless hours spent in the gym, on the track, in the training room, and away from family improving and working to become the best javelin thrower I could be. It is an honor that no one can take away. There is no such thing as a 'former Olympian.' Once an Olympian, always an Olympian. Never former, never past."
After retiring from competition, Kreiner's path eventually took her back to her roots. She recently wrapped up her fifth season coaching track at Mogadore, with much of her time now spent on developing other athletes and preparing them for what's next in their own lives.
And maybe — just maybe — there's a budding Olympian in her midst.
"You can achieve anything you put your mind to," she said. "I often see young athletes sell themselves short on the high school level; they don't think they can do this or achieve that. They are OK with just doing a sport. Don't be afraid to dream big, push yourself, and get out of your comfort zone. Great things are accomplished when you get out of your comfort zone.
"It doesn't matter if you are from a large school or small school, if you are a star athlete or a first-year athlete. If you believe in yourself and have people around you that push you and help you work towards your goals, anything is possible."
Kim Kreiner is proof of that.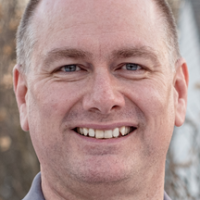 Tom Hardesty is a Portager sports columnist. He was formerly assistant sports editor at the Record-Courier and author of the book Glimpses of Heaven.