Kimberly L. McIntosh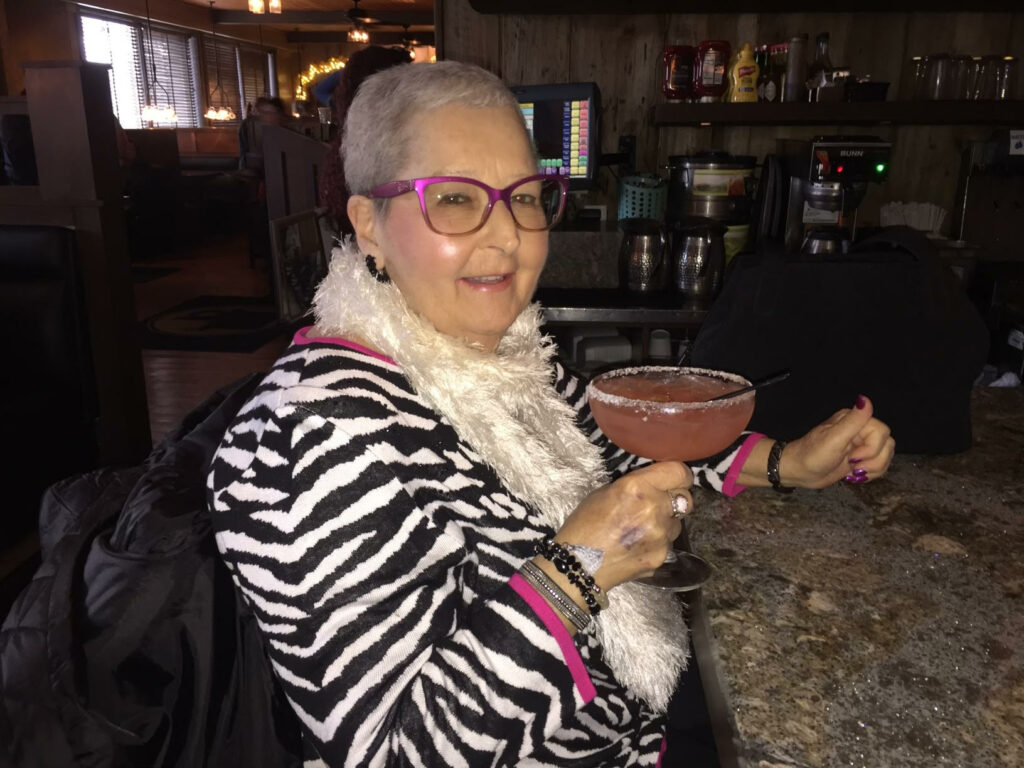 Kimberly L. McIntosh passed peacefully onto her Lord and Savior on August 29, 2023 with her immediate family by her side. Born April 17, 1960 at Trumbull Memorial in Warren, Kim has been a hometown proud James A. Garfield graduate and Garrettsville native most all her life.
Kim, or Kimmy to those familiar with her genuine, soul-warming smile and one-of-a-kind, unmistakable laugh, is survived and will be greatly missed by her loving husband, Dennis J. McIntosh, whom she married in 1982. After having wedded and moved to Orlando, Florida for some time, the two have resided in Freedom Township for nearly the past 30 years.
Kim was adored and loved by all who were graced with her ever-positive presence. She was truly one of the most kind-hearted souls in her community, illuminating the environment and those around her with her always-sassy attire and cheerful, cackling laugh. She loved her family fiercely and wholeheartedly believed in bringing joy to all whom she came in contact. Kim even carried her upbeat glow to her work families, where she spent 12 years at the Garrettsville Hardware, followed by over 16 years with University Hospitals in Streetsboro.
Alongside spending quality time with family, friends and loved ones, Kim's most favorite pastimes were traveling to historic communities, vacationing at the beach, and frequenting the casino with her husband.
Kim wasn't just an impeccable cook by trade, she was an impeccable cook because she took authentic joy in making delicious meals for the enjoyment of others. If you ever visited her at her home, it was certain you were not leaving hungry, even if you had to be force-fed! Kim also enjoyed spending time with her furry feline Lucy, dining out at Mexican restaurants for the love of chips and salsa her son and she shared, teasing Dennis about their front doormat that instructs Amazon drivers to hide the packages from the husband, sipping early morning coffee on her "oasis" that was the back deck of her home, sending emojis only in multiples of 6 forcing you to grin and smile, "retail therapy" store-hopping with her mother, taking cemetery walks with her neighbor, getting her nails done in bright, wild colors, collecting cozy throw pillows and seashells, cashing in coupons and Kohl's cash, seasonally decorating her home, dancing to 70's disco and soul tunes, playing euchre, watching Cleveland baseball, and always sharing her positivity and love through her "Likes" and comments with her Facebook family and community.
If you knew Kim, you did not have to read this obituary to know that you had come in contact with one of God's most loving, precious, and selfless angels. If you knew Kim, you already appreciate having had the opportunity to soak up the positive spiritual sunshine of one of the most vibrant souls in our community. If you knew Kim, then you know truly genuine, caring people who want nothing more than the best for all those they come in contact with are still among us, because she was absolutely that.
In accordance with her wishes, there will not be funeral services. Her family is hosting a catered Celebration of Life to be held on Saturday, September 30, 2023 at Sugar Bush Golf Club in Garrettsville from 12:00-4:00. In lieu of flowers, please make a donation to the Leukemia & Lymphoma Society (https://www.lls.org), an organization that aided Kimmy significantly throughout her journey.
Karen S. Diskes
Karen Sue Diskes, age 78, of Atwater, passed away September 7, 2023.
Mary Charlotte (Zettelman) Greer
Mary Charlotte Zettelman Greer was born December 2nd, 1941 in Evanston, Illinois and passed away on September 10th, 2023 peacefully at home with her family around her. Mary was the youngest daughter of Elsa Emily Oldberg Zettelman and Henry Joseph Zettelman MD.
Dana R. White
Dana R. White, 81, of Mantua, went home to her Lord and Savior on Saturday, September 9, 2023, surrounded by her loving family. She was born on November 21, 1941, in Paducah, KY, to Dana Servatus Trumbull and her father, Leon A. Carr.
Margaret "Midge" J. Kisor
Margaret J. Kisor (nee Dick), age 96 of Shalersville/Deauville Lake, Naples, FL, passed way Sunday, September 10, 2023. She was born November 18, 1926 to the late Frank and Rose (nee Fusco) Dick.
Jane M. Bergh
Jane M. Bergh (nee Beaudry), age 92, of Aurora, formerly of Twinsburg, passed away Thursday, September 7, 2023.