Beverly J. Natoli
Beverly J. Natoli, age 89, of Austintown, Ohio passed away on Thursday, June 16, 2022. Beverly was born December 14, 1932.
Raymond Dominic Lubelski
Raymond Dominic Lubelski, aged 83, passed away at his home in Stow on June 15 following a brief illness. Born August 4, 1938 to Mary Kaminski and John Lubelski, he was the youngest of three sons.
Robert Louis (Bob) Miller
Here it goes Dad, I hope we got it right for you. On June 14, 2022 Robert (Bob) Louis Miller, 78, of Shalersville, went to be with our Lord peacefully with his devoted children by his side from complications of kidney disease.
Margaret Grudosky
Margaret Grudosky 74 of Kent passed away Thursday, June 16, 2022 at Longmeadow Care Center in Ravenna. She was born May 5, 1948 in Ravenna to Victor and Anna (Holodnak) Grudosky.
Anita R. Russell
Anita Rae Russell passed away unexpectedly on Wednesday, June 15, 2022, just shy of her 36th birthday. She was born in Ravenna on June 17, 1986, to Leonard and Tracie (nee Lorinchack) Russell of Mantua, Ohio.
Mary Ann Nitsky
Mary Ann Nitsky, 93, of Aurora, Ohio, passed away on Wednesday, June 15, 2022, at Avenue of Macedonia, Macedonia, OH. She was born on July 8, 1928, in Cleveland, OH to the late Roy and Pollyana (nee Buzek) Lucas, Sr.
Norman R. Wood
Norman R. Wood, 90, of Hiram, passed away Sunday, June 12, 2022. He was born November 3, 1931, in Cleveland, to the late Millard and Helen (Greene) Wood.
Donald L. Gochnour
Donald Lee Gochnour, 87 years of age of Nelson Twp.-Garrettsville, passed away Friday, June 17, 2022 at UH-Portage Medical Center in Ravenna. Born on January 26, 1935 in Cherry Tree, Pennsylvania, he was the son of the late William and Mae (Corle) Gochnour.
Robert C. Strasser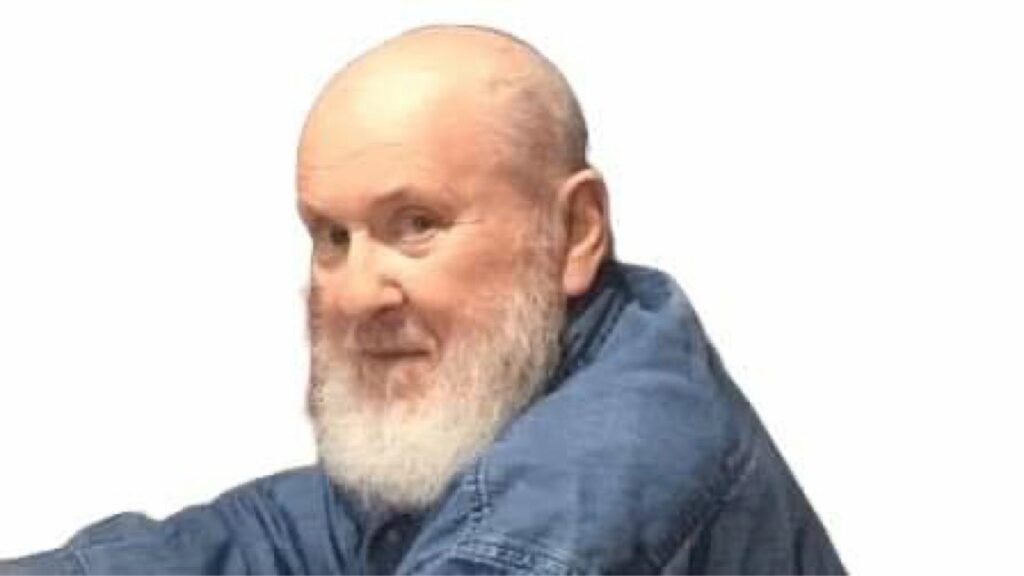 Robert C. Strasser, 81, of Rootstown, passed away on June 8, 2022 with family by his side. He was born in Akron on June 7, 1941 to the late Curtis and Betty Strasser. After serving in the U.S. Air Force, Bob began his career in accounting. He retired as a senior tax accountant from Yellow Freight Systems (formerly Roadway Express) after over 30 years of service.Bob loved the outdoors. He owned a farm in Rootstown where he raised cattle and miniature donkeys and gave a home to rescued Rottweilers. He was a gun enthusiast and a lifetime member of the NRA. He was devoted to his wife, children, and grandchildren and will be truly missed by everyone who knew him.
In addition to his parents, Bob was preceded in death by his daughter, Melissa; son, Joseph; and sister, Dorothy.He is survived by his loving wife of 46 years, Corinne; children, Marie Mizer, Clayton Strasser, Patrick (Amber) Strasser, and Jerrid (Melissa) Strasser; daughter-in-law, Heather Strasser; and fifteen grandchildren.Bob's life was celebrated by family and close friends at his farm on Sunday, June 12.
If desired, memorial contributions in memory of Bob may be made to Portage County APL, 8122 Infirmary Rd., Ravenna, OH 44266.