The sleek metal roofs you normally see in HGTV home remodels are generally prohibited in Aurora — but that might be changing.
Monday night, Aurora City Council voted to overturn the Architectural Board of Review's decision to deny new resident Ron Wolford a permit to install a standing seam metal roof.
After Wolford described the value and environmental benefits the metal roofing would add to the home and presented signatures he had collected from neighbors who had no objection to the roof, the board voted 8-1 to allow Wolford to proceed.
Councilman John Kudley Jr., the dissenting vote, reminded the council they're overturning standards that they themselves established in 2017 specifically to avoid conflicts like this.
"I really think we're setting ourselves up for a precedent here," he said. "Yeah, we might go back and review our standards, but there's no guarantee they're going to change."
Councilman Scott Wolf said after reading through the review board's meeting minutes, it was obvious those board members felt uncomfortable denying Wolford's request. The fact that they invited him to appeal to the city council indicates they think the standards deserve to be revisited.
Plus, said Wolf, "this investment in our neighborhood is well needed."
Other Aurora news:
Council approved funding for additional disinfecting and cleaning services for city buildings. Mayor Ann Womer Benjamin said city employees will be returning to work in person June 1. She did not say when residents will be permitted back in the buildings or when meetings would resume in person. "We are taking these decisions one step at a time," she said. "Frankly, I think prudence is best in this regard."
The deadline to apply for Aurora's assistance programs has been extended to June 1. Residents who qualify based on income can receive trash, recycling and snow removal services at no cost and a 20% discount on water and sewer.
Editor's note: Ron Wolford is not related to Ben Wolford, the publisher of The Portager.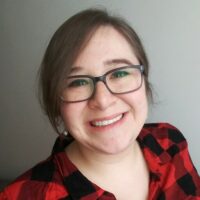 Lyndsey Brennan is a Portager general assignment reporter. She is completing her master's degree in journalism at Kent State and is an alumna of the Dow Jones News Fund internship program. Contact her at [email protected].